Fear and Anxiety Related to COVID-19

During these times of uncertainty, many of us, even if we don't usually experience anxiety, are worried. We could be worried about getting sick with COVID-19 or infecting someone we love, thinking about finances is also stressful, as are the realities of physical distancing. A myriad of difficult issues is facing us all during these times of pandemic.
In this webinar, we will discuss issues related to fear and anxiety. We will share with you strategies that foster healthy mental well-being during these trying times. Please bring your questions to the webinar as this is an interactive session! Register here.
Problem Solving the Pivot to Online Teaching
June 4, 11:00 a.m.- 12:00 p.m.
BCcampus is partnering with friends at Campus Manitoba for a session about teaching in the age of COVID-19 and making the transition to online learning. Join librarian Brianne Selman and instructor Arley Cruthers as they talk about how they are preparing for upcoming courses and some of the problems they have solved in the pivot to online. Please bring questions as there will be a Q & A section. Register here.

Facilitating Learning Online (FLO) - Design
June 29 - July 24
Facilitating Learning Online (FLO) – Design is a complementary course to FLO Fundamentals, which supports educators to learn how to facilitate learning in asynchronous environments. FLO Design is focused on important elements of educational design and the intentional steps to developing effective learning environments.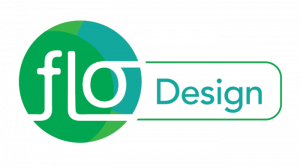 FLO Design will prepare you to:
• Identify the pedagogical choices that inform the design of a learning module and prototype activity;
• Discuss important elements of user experience and multimedia design;
• Decide on the type and use of quality guidelines or standards;
• Discuss and debate design choices; and
• Create an online learning module and a demonstration activity for a topic relevant to teaching and learning.
Registration opening soon.