Focus on Teaching – February 2020
February is host to a wide range of activities to warm up your winter.
For starters we offer on-going activities to foster faculty wellness, sustainability, and the scholarship of teaching and learning, including dedicated space and time for your writing projects.
This month, consider recognizing excellence in your corner of campus by nominating a peer for one of the TRU Merit Awards which are due February 14th.
It's also coming up on the time to celebrate the most recent 50-years of teaching and learning at TRU as part of theTeaching Practices Colloquium on February 18th.
If you're looking further afield, external conferences related to teaching and learning are listed on our website and updated regularly. Check often for opportunities to attend and present on topics aligned with your interests.
For a complete list of CELT's Winter programming and services, download your copy of our Winter 2020 Program Guide.
Workshops, Courses and Events
WEBINAR Project-based Learning (PBL) as a Vehicle for High Impact Practices: Reinventing programs
presented by Worcester Polytechnic Institute
February 4, 11 a.m. -12 p.m. OL 340
Hear experts from various institutional types discuss the curricular changes they've seen as a result of implementing project-based learning into their programs. Register here.
This is part of a series of webinars; to view a recording of the previous session that focused on courses rather than programs, register here.
CELTalks
February 5,

12:30-1:30 p.m., OL127

Make the most of your lunch hour by joining colleagues for professional learning. Bring your lunch and we'll provide the coffee, tea, and dessert. These sessions foster campus-wide collaboration, communication, and sharing about new and emerging areas related to teaching and learning. Each talk features two lively and fast-paced presentations from faculty and staff across a range of disciplines. No registration is required. Check out the livestream or archived CELTalks here.

Paradoxes of Intellectual Autonomy: How to cultivate independent research with Jenna Woodrow

This session explores a tension between the purpose of teaching, which is to empower students to direct their own thoughts and actions, and teaching methods, which authoritatively direct students' thoughts and actions. Woodrow argues for less authoritative approaches, particularly in contexts such as supervising student research.
The TRU Law Pilot Programme for Implementing the Truth and Reconciliation Commission (TRC) Calls to Action with Nicole Schabus

Recipient of the 2019 TRU Award in Interculturalization, Schabus is academic lead for the program that will ensure TRU law students come to understand the history and legacy of residential schools and the colonial underpinnings of the Canadian legal system. The program also educates all TRU law students about Indigenous laws, Crown-Aboriginal relations, and Indigenous rights including international protections.
Be Well, Teach Well, Learn Well - Your Best Resolution Ever!
February 11 & 25, & March 10, 12-1 p.m., OL340
Resolve to be your best YOU in 2020! Wellness takes many shapes, but in its absence, we suffer. Join the conversation about wellness, teaching and learning at TRU. What are the best practices and supports available for coping with stress? Where are the gaps? How might personal wellness relate to workplace satisfaction and a sense of belonging? How does wellness translate into course design, classroom dynamics, and assessment practices? What might TRU look like/feel like if we embraced a wellness mindset? Come for tea and be a part of creating a new TRU Teaching and Learning Wellness Guide. Register here.
New Faculty Orientation: Interculturalization
February 12, 3-5 p.m., OL344
Our classrooms and our campus are increasingly diverse. Join TRU Intercultural Coordinator, Amie McLean, to deepen your understanding of how to utilize your intercultural competencies to engage all students in ways that incorporate intercultural experiences and learning that is reflexive, inspiring, and inclusive. Register here.
Reaching New Heights
February 12, 12-1 p.m., TRUSU Boardroom, CAC
Join TRU Teaching Fellows to learn more about the General Education guidelines and how they can benefit you and your students. The guidelines offer TRU common aspirational skills, behaviours, knowledge, and awareness for graduates across four themes: connection, engagement, exploration, and local to global. Institutional and Program Learning Outcomes (ILOs & PLOs) enable pathways and alignment for student competency and success across the themes. Through curricular mapping, programs can identify gaps and implement opportunities for growth and innovation. This the the third in a three-part workshop series. Register here.
Teaching Practices Colloquium
February 18, 8 a.m. - 4:30 p.m. various rooms -Old Main
Come and celebrate 50 Years of Teaching & Learning at TRU! The colloquium provides a forum for faculty to share scholarly teaching practices and approaches that foster effective learning in the post-secondary setting. Visit the website for more information.

Show Up and Write!
Fridays, 10 a.m.-12 p.m., OL340 & virtually
Based on the successful "Shut Up & Write" community movement, this weekly writing group provides a quiet space to join with faculty and staff at TRU to make time to write. Each session will begin with a quick check-in, and close with a wrap-up/debrief. The rest of the time will be spent working on your own writing project and goals. CELT staff will be present to keep sessions on track and to offer encouragement. No registration is required. Email celt@tru.ca to arrange for attending virtually.

Scholarship of Teaching & Learning, Community of Practice
February 13, 10-11 a.m., OL344
This community of practice meets monthly to support starting, advancing or finalizing faculty-led SoTL projects. We discuss project ideas, ethical considerations, data collection, literature search strategies, and knowledge mobilization. New members are welcome at any time. Register here.
Sustainability across the Curriculum, Community of Practice
February 25, 1-2 p.m., OL344
This community of practice welcomes faculty members committed to advancing sustainability issues within their courses, higher education, and our community more broadly. Together, the group sets the monthly agenda and determines the projected outcomes. We discuss readings, share course innovations around sustainability issues, give informal presentations, consider various definitions of sustainability. Join us to see and to shape what happens. Register here.
Open Educational Resource
The Power of Partnership: Students, Staff, and Faculty Revolutionizing Higher Education
The Centre for Engaged Learning (CEL) Open Access Book Series at Elon University has published a resource edited by Lucy Mercer-Mapstone and Sophia Abbot. Access the resource here.
Intellectual Property and Copyright Information Session for Canadian Technology Businesses, Entrepreneurs, and Innovators
February 26, 12 -1:30 p.m. HL 190
Ryan Shaughnessy, of the Canadian Intellectual Property Office (CIPO), will visit TRU campus to share insights on issues and opportunities related to copyright, intellectual property rights and the patent process. This session may be of interest to students and faculty interested in software engineering, and/or long-term growth and sustainability of business ventures that relate to technology. Watch for more information coming soon to the CELT calendar and registration system.
Read&Write Software Program
Read&Write
, a literacy program that offers features to support reading, writing, and studying, is available to all TRU students, staff, and faculty. If you are interested in trying out this software, you can have it installed on your workstation by submitting a ticket to the IT Service Desk. You can also
install Read&Write on your personal computer(s)
, if you have registered for TRU's free offering of
Microsoft Office 365
.
For more information, please contact Kathryne Brattland (Assistive Technology Specialist, Accessibility Services).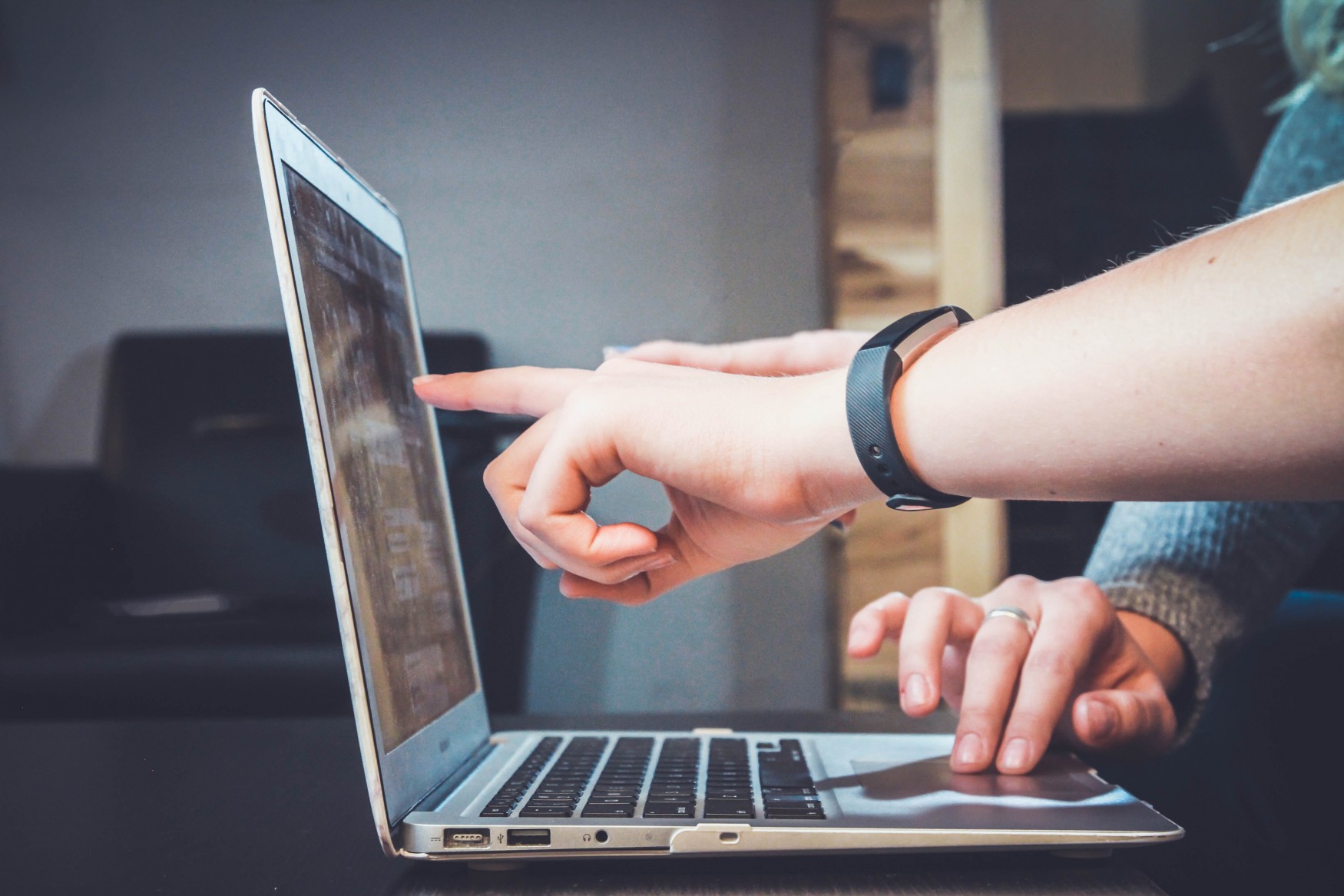 Learning Technology Workshops and Drop-in Sessions
Join members of the Learning Technology teem for revamped winter workshops. They're ready to help you explore how cutting-edge applications, ideas, and tools can enhance and support your teaching. Weekly drop-in sessions complement a host of exciting workshops.For full descriptions and to register visit here.
Facilitators: Jamie Drozda, Dr. Brenna Clarke Gray, and Dr. Matthew Stranach
Learning in the Open: Tools for teaching on the open web
February 24, 11:30 a.m. - 12:30 p.m. TRUSU Boardroom
From more authentic assignments to more effective writing, there are a lot of great arguments for taking your teaching out of closed systems like Moodle and on to the open web. In this session, we will look at an introductory overview of three tools for teaching on the open web — WordPress, Wikipedia, and Twine — and talk about the rewards (and risks!) of doing our learning and teaching in public. By the end of this session, you'll have had hands-on time with these tools and be able to decide if this kind of teaching is right for you. Register here.
Learning Technology Community of Practice
February 26, 10:30 - 11:30 a.m.
Come meet to discuss your learning technology project! Share experiences and insights with like-minded faculty and staff. Plan your project or discover ideas for a project. Register here.
K-16 Mind the Gap
Grant applications welcomed! The Mind the Gap program provides opportunities for teachers from School District No.73 (Kamloops-Thompson) and TRU faculty to support sharing and the development of collaborative projects with the goal of spreading awareness and practice. For more information contact Dr. Susan Lidster slidster@tru.ca or visit the website.
Paddles and Pedagogy 2020
February 22-29, 2020, La Paz & Espiritu Santos Island, Baja, Mexico
Cost: $3300
Hosted by the Teaching and Learning team at Coast Mountain College, this 8-day field school that combines paddling, camping, and learning is for instructors who want to increase their understanding of experiential place-based learning. Visit the website for more information.
Apply to Review an Open Textbook
To ensure the content in the BC Open Textbook collection achieves or surpasses the academic requirements of the post-secondary institutions of BC, a review system to rank each open textbook has been developed. You are invited to apply to review an open textbook to help deliver quality content to students and faculty. Approved reviewers receive a nominal honorarium.
Teaching & Learning Inquiry: SoTL around the world
Call for submissions! The journal of the International Society for the Scholarship of Teaching and Learning (ISSOTL) invites colleagues from regions or groups typically underrepresented to submit descriptions of Sthe Scholarship of Teaching and Learning (SoTL) from within specific geographical, national, and /or regional context. Visit the website to learn more.
Conversations on Learning and Teaching: Changing conceptions and practice
A special issue of the International Journal for Academic Development will explore the nature and influence of higher education teachers' conversations on teaching and learning with an aim to draw on research within formal and informal academic development settings. Proposals welcomed until March 2020. Visit here for more information.
TRU Merit Awards
Nomination deadline February 14
Nominate a colleague for one of the TRU Merit Awards tp recognize and celebrate outstanding faculty: the faculty excellence award, the President's distinguished teacher award, and the award for excellence in interculturalization.
International Society for the Scholarship of Teaching and Learning (ISSOTL): Fellows Program
ISSOTL recognizes leaders who have made exemplary contributions to the scholarship of teaching and learning at the local, national, regional, and or international levels. Dossiers are welcomed until February 28, 2020. Visit the website for full details.
University of Waterloo Teaching and Learning Conference: Teaching and Designing for Diverse Learners
April 29, 2020, Waterloo, ON
Join UWaterloo for their 12th Annual Teaching and Learning Conference with a focus on Assessment for Learning. Learn with instructors as they share their research, teaching strategies and much more in interactive workshops, panel discussions, posters and presentations. Submissions accepted until January 22, 2020.
University of Calgary Postsecondary Learning and Teaching Conference: Mentorship in Higher Education
May 3-5, 2020, Calgary, AB
Faculty, instructors, administrators, librarians, staff, students and postdoctoral scholars are invited to explore mentorship in Higher Education - and the scholarship, approaches, practices and issues surrounding it - in the postsecondary context. Visit here for more information.
Vancouver Island University Teaching and Learning Conference: Teaching Less, Learning More!
May 7-8, 2020
Call for submissions is open until March 6, 2020 on models, descriptions, and discussions on ways to reach more students more deeply. Sessions are invited on these or other topics: classroom practices, strategies for access and inclusion, activities and practices to promote critical thinking, approaches to feedback and evaluation of learning, technological solutions for increasing learning while decreasing work, program-level innovations through strategic design and planning, and strategies for leveraging social dimensions of learning.
BC Campus Festival of Learning: Disruption and Transformation
May 11-13, 2020, Vancouver, BC
CELT is co-sponsoring this year's Festival of Learning, B.C.'s largest celebration of teaching and learning in higher education. Held every two years and welcoming about 500 attendees from all over B.C. and beyond, the Festival is a great opportunity for faculty, students, leaders, librarians, learning designers, educational technologists and accessibility/ disability educators and professionals to network and learn together. Visit the website for more information.
Canadian Society for the Study of Higher Education (CSSHE): Bridging Divides
May 31-June 2, 2020
This conference is offered in conjunction with Congress of the Humanities and Social Sciences, CSSHE will hold it's annual conference at Western University. Visit the conference/congress site for more details.
British Columbia Council for International Education Summer Conference:
Changing 21st Century Demands on Education
June 9, 2020, Vancouver, BC
This event precedes the Global Internship Conference and is intended to provide an essential platform for the growth of BC's international education sector. Visit the BCCIE website for more information.

Society for Teaching and Learning in Higher Education Celebrating 40 Years: A Year of Celebration
June 9-12, 2020, Ottawa, ON
This landmark conference will be hosted by the University of Ottawa, Carleton University, Algonquin College and College La Cite. The call for proposals is open until January 15, 2020.
International Consortium for Educational Development: The Future-Ready Graduate
June 15-18, 2020, Zurich, Switzerland
This conference will explore how universities can prepare graduates to operate in a new research and working environment with 21-st century skills and tools for a global economy. Visit the website for more details.
Higher Education Research and Development Society of Australasia (HERDSA)
June 30 to July 3, 2020, Brisbane, Australia

Conference sub-themes include governance & policy; teaching, learning and the student experience; pathways and partnerships; innovation and research; professional learning for academic practice; & values, justice and integrity.
Call for proposals open now until February 7, 2020. Submit here.
CELT activities at a glance
For an overview of upcoming CELT workshops, guest-speaker series and other events, view the monthly calendar hosted by the TRU Library. Workshops are open to faculty, staff and graduate students unless otherwise noted.
Focus on Teaching is the monthly newsletter of the Centre for Excellence in Learning and Teaching (CELT). We showcase instructional development opportunities for TRU faculty and staff, and up-to-date information on our current projects, initiatives and learning opportunities. To read past issues of Focus on Teaching or to subscribe to our mailing list, visit our Newsletters page.
Questions about learning and teaching? Contact CELT or visit us in OL 349.