Focus on Teaching – December 2019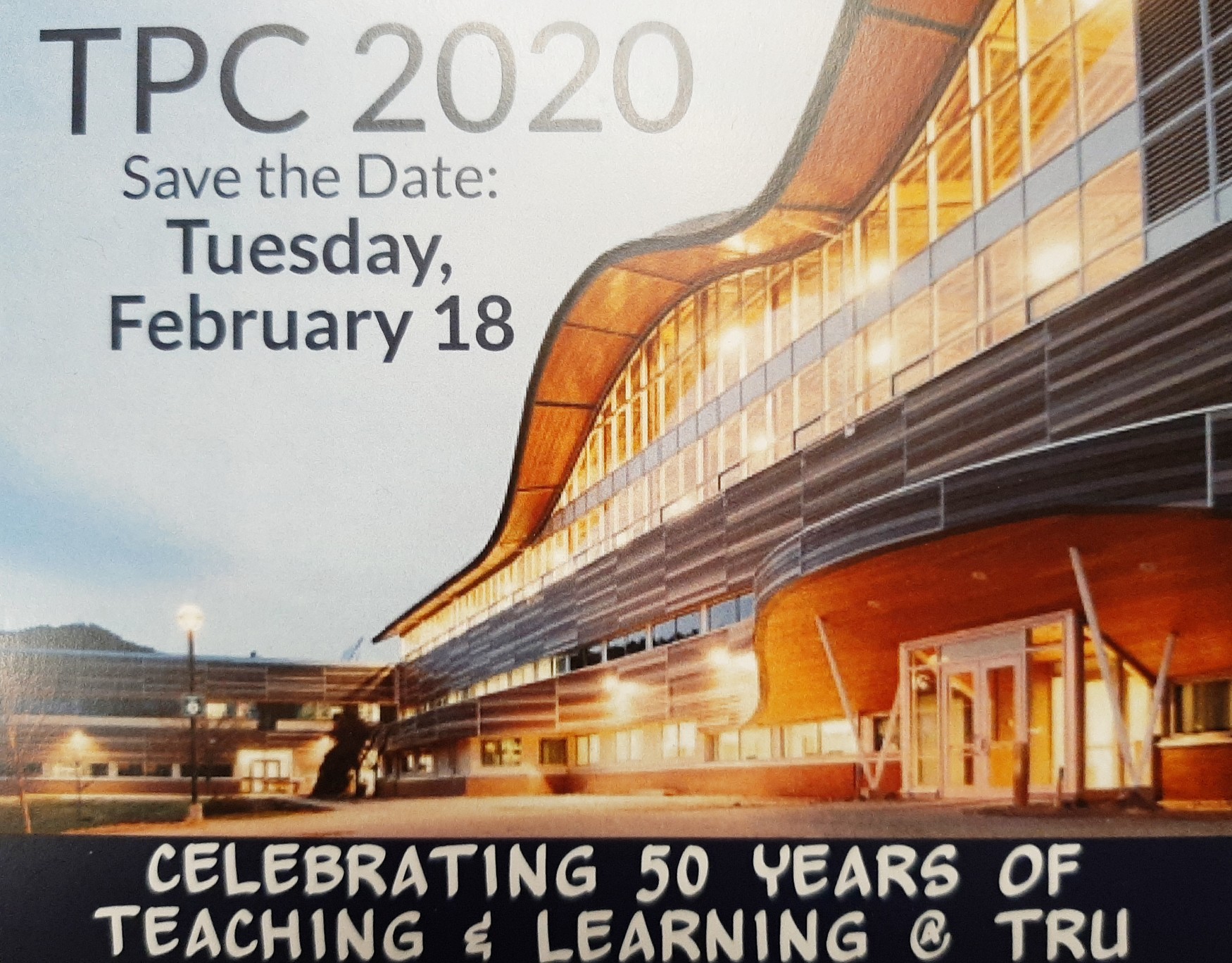 As this term and the decade wind down, we look toward what's upcoming.
Consider grabbing a hot cocoa and writing a proposal to the faculty-powered Teaching Practices Colloquium by December 13, 2019. The 16th annual event will showcase 50 years of TRU's scholarly teaching practices and approaches that foster effective learning in the post-secondary setting.
Connections with colleagues can be forged by joining one of the CELT communities of practice. We expect you'll find a topic of interest to entice you: Scholarship of Teaching and Learning (SoTL), Sustainability across the Curriculum, and the Focus on the First Year faculty learning communities.

Moreover, perhaps you're ready to tackle a writing or reading project? If so, you might sign up for the CELT hosted writing group or winter term book club.
• Show Up & Write runs Fridays in OL340 & virtually (no sessions on December 20 & January 3)
• A Book, a Bowl and a Bun register by January 9, starts January 16
We extend very warm wishes to you for a cozy December from all of us at CELT!
December Workshops, Courses and Events
Show Up and Write!
Fridays, 10 a.m. - 12 p.m., OL340
Based on the successful "Shut Up & Write" community movement, this weekly writing group provides a quiet space to join with faculty and staff at TRU to make time to write. Each session will begin with a quick check-in, and close with a wrap-up/debrief. The rest of the time will be spent working on your own writing project and goals. CELT staff will be present to keep sessions on track and to offer encouragement. No registration is required.
New Faculty Information Session
Final, Fall Term

Wednesday, December 11, 3-5 p.m., OL344
Open Education Resources with Joe Dobson
This final session of the term will provide you with information on developing and utilizing open educational resources in your teaching. While childcare is not provided, you are welcome to bring your children, along with activities to keep them occupied, for the two-hour late afternoon session. Register here.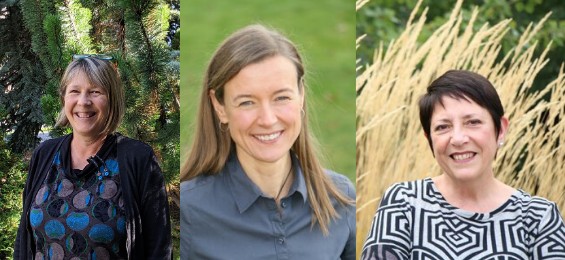 CELTalks
December 12,

12:30-1:30 p.m., OL127

Make the most of your lunch hour by joining colleagues for professional learning. Bring your lunch and we'll provide the coffee, tea, and dessert. These sessions foster campus-wide collaboration, communication, and sharing about new and emerging areas related to teaching and Learning. Each talk features two or more lively and fast-paced presentations from faculty and staff across a range of disciplines. No registration is required.
Two-stage Exams to Make Learning "Stick" with Lian Dumouchel
What is a two-stage exam and how does it affect student learning? In what contexts can it be used? Learn how one instructor adopted two-stage exams with inspiring results.
A Toolbox for Incorporating Sustainability Competencies into any Course
with Crystal Huscroft & Susan Purdy
This workshop will provide you with information about core sustainability competencies, and then will highlight the pedagogical tools you may already be using, to incorporate them into your courses.
Dr. Jillian Kinzie Fireside Chat Recording
Via the vimeo weblink, you too can experience the recent CELT-hosted conversation with Dr. Kinzie that took place on November 26, 2019. She was connecting her collaborative scholarship and research on high impact practices (HIPs) and the National Survey of Student Engagement (NSSE) with TRU strategic efforts on teaching and learning alignment and enhancements including Focus on the First Year (FOFY) and General Education (Gen Ed). Dr. Kinzie is the associate director of the NSSE Institute, associate director of Indiana University's Centre for Postsecondary Research, and research associate at the National Institute for Learning Outcomes Assessment (USA).
Scholarship of Teaching & Learning, Community of Practice
December 6, 1-2 p.m., OL344
This community of practice is comprised of faculty who are actively working on a project related to the scholarship of teaching and learning (SoTL). The group meets monthly to discuss research, share project ideas, communicate about the scholarly literature, and learn about modes of knowledge mobilization. Faculty who hold a CELT Emerging SoTL Scholars Grant are especially encouraged to participate. Register here.
Sustainability across the Curriculum, Community of Practice
December 13, 1-2 p.m., OL340
This community of practice welcomes faculty members committed to advancing sustainability issues within their courses-and within higher education and our community more broadly. Together, the group will determine the agenda and outcomes. We may discuss readings, share our course innovations around sustainability issues, give informal presentations, consider various definitions of sustainability, or go on field trips together. Who knows? Join us to see and to shape what happens! Register here.
January Workshops, Courses and Events
New Faculty Orientation
January 2, 9 a.m.-4 p.m., OL127
Join us to discover key information and make critical contacts to enable you to fulfill your instructional role. A series of expert-led sessions and stations will equip you with a repertoire of resources, supports, and services related to teaching, learning, and student success. This even will be complemented with two-hour monthly workshops January through April. Register here.
You Got This! Create an Inspired First Day of Class
January 3, 9 a.m.-12 p.m., OL127
If you're looking forward to teaching your first class and want to inspire your students right from day one, this workshop is for you. This session will ensure you have the tools to engage and excite your students about learning and about your course material right from the first minute they enter your class. An engaging first day of class can set the stage for an active and learning-centred classroom and foster classroom community. We'll experiment with a few strategies throughout, so please come prepared to participate. Register here.
Assessment & Evaluation
Tuesdays for 8 weeks starting January 7, 4:30-7:30 p.m,. Room TBD
This professional development course will examine the ethical, practical, and research foundations for the assessment and evaluation of student tasks for learning. It will enable participants to create assessment tools and evaluation systems that are aligned with instruction and educational outcomes to reflect and communicate student learning. For those enrolled in this course and in the Provincial Instructor Diploma Program, you may apply for an exemption from PIDP 3230: Evaluation of Learning. Register here.
Teaching Assistants Orientation Day
January 8, 4:30-7:30 p.m. OL127
Join colleagues for a carefully curated day of need-to-know and good-to-know information. We'll get you connected with details on payroll and human resources, the professional code of conduct, and intercultural competencies to help you meet the needs of TRU's diverse student body. Most of all, you'll gain confidence and composure to fulfill your role through discussing real-life TA scenarios with peers and faculty guides. Register here.
Student Engagement Techniques
January 9, 23, & February 6, 12-1 p.m. OL344
Have you wondered how to better engage students in a course you teach? Receive a copy of the 2010 book, Student Engagement Techniques: A handbook for college faculty by Elizabeth Barkley. Then, through the workshops, explore strategies to help you create more in-class engagement. You'll have the change to explore techniques, try some in your classes, and report back to the group about the results. You'll receive a copy of the book to continue the journey after the works. Register here.
Be Well, Teach Well, Learn Well - Your Best Resolution Ever!
January 14 & 28, February 11 & 25, & March 10, 12-1 p.m., OL340
Resolve to be your best YOU in 2020! Wellness takes many shapes, but in its absence, we suffer. Join the conversation about wellness, teaching and learning at TRU. What are the best practices and supports available for copping with stress? Where are the gaps? How might personal wellness relate to workplace satisfaction and a sense of belonging? How does wellness translate into course design, classroom dynamics, and assessment practices? What might TRU look like/feel like if we embraced a wellness mindset? Come for tea and be a part of creating a new TRU Teaching and Learning Wellness Guide. Register here.
A Book, A Bowl, and A Bun
Faculty & Staff Book Club
January 16, February 13, & March 12, 12-1 p.m., ESTR's Market
We'll supply the bowl of soup and the bun, and you'll partake in a lively, facilitated discussion about a recently published book with an application to teaching. The focus this term will be the 2016 book, "Teaching across Cultural Strengths" by Susan Diana Longerbeam and Alicia Fedelina Chávez. Register here by January 9 to ensure your spot at the table.
Peer Review Information Sessions
January 23, 2:30-4:30 p.m., OL344
January 29 & 30, 9:30-11:30 a.m., OL344
Attending one of these sessions will help get you started should you be interested in helping to test the draft peer review process as a reviewer or reviewee. The Peer Review of Teaching and Instructional Support working group has been developing a process for peer review of teaching and instructional support that is adaptable, scalable and flexible. The design is intended to genuinely help faculty reflect on and improve professional practice. The working group is a sub-committee of the Teaching and Learning Committee of Senate.
Even if you're not sure about participating, come to a session and learn about the draft process before you decide. Your feedback will help the working group to revise and improve the process. Register here for your preferred date on the CELT calendar.
Teaching Triangles Program
January 29, 3-4 p.m., OL344
The Teaching Triangles program provides participating faculty with the opportunity to gain insight into their teaching and their students' learning through a non-evaluative, formative process of reciprocal classroom visits and self-reflection. In groups of three, faculty members coordinate visits to each others' classes once over the term, committing to observing one hour of class for each colleague in the triangle. Groups then meet over a complimentary lunch at Culinary Arts to discuss what they learned about their own practice through their observations and reflections.
Note: to participate, you must attend the planning meeting. If you have a teaching conflict please email us and we will reschedule. Groups (triangles) are fixed at the beginning of the term so enrollment is limited to those who register here.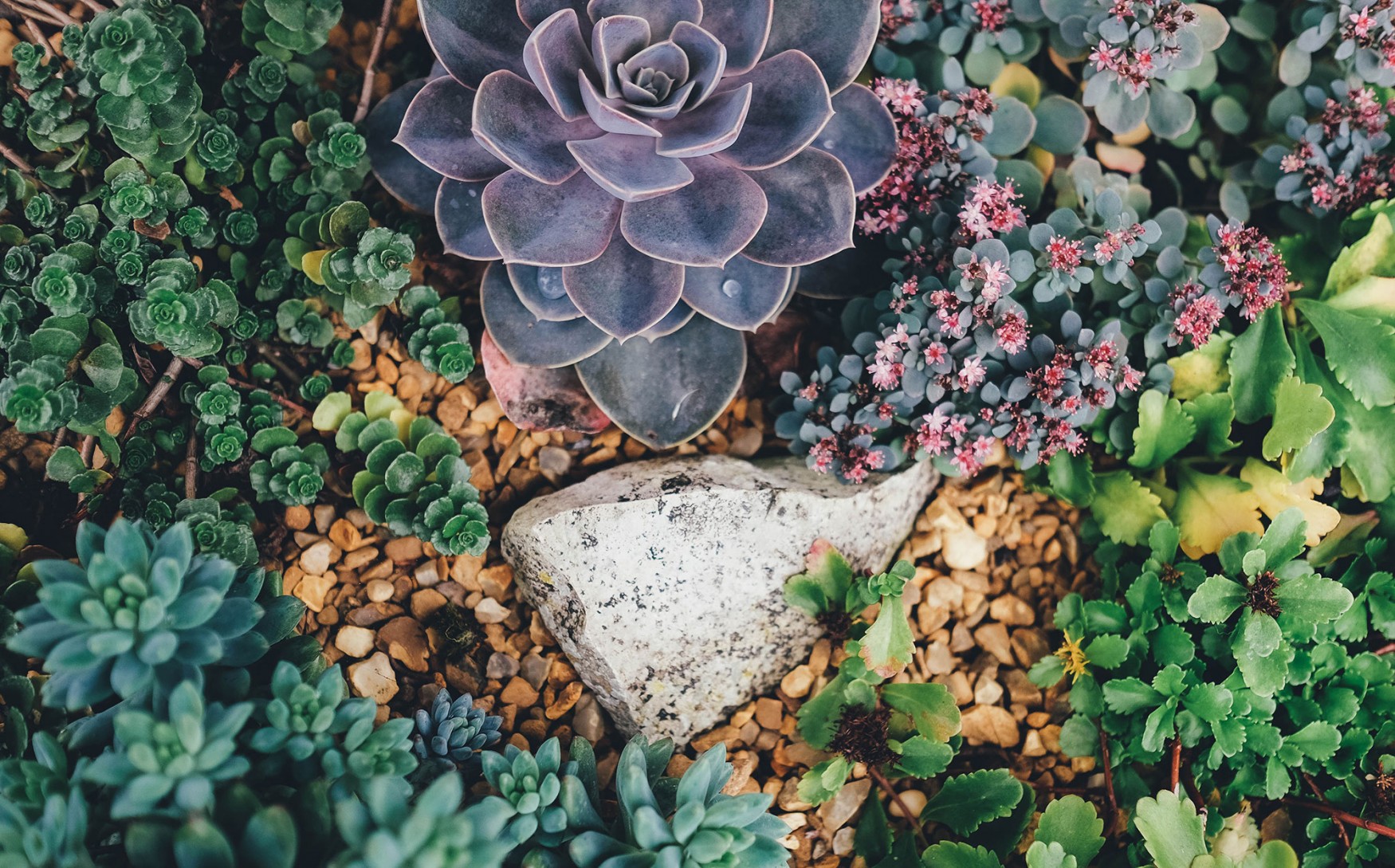 Digital Detox 2020
Have you been thinking about developing a healthier relationship to technology in 2020? The Learning Technology team wants to help. Join our 2020 Digital Detox for a guided discussion of the perils of educational technologies and ways that we can use them more responsibly. Many aspects of technology, from analytics to algorithms, are mobilized in toxic ways, and for most of us simple abstinence isn't possible. Let's spend January renegotiating our relationship to our digital world with ethics, equity, and inclusion in mind. For more information and to register for the 2020 Digital Detox, visit http://digitaldetox.trubox.ca.
Learning Technology Workshops
The Learning Technology team has revamped their winter workshop offerings. Join Jamie, Brenna, and Matthew for fun and interesting ways of thinking about how technology can be part of your teaching and learning. This term, we'll explore cutting-edge ideas like chatbots for education, apply internet standbys like memes and gifs to our teaching, and dig deeper into tools we think we know like Office 365. And, as usual, help with Moodle, Wordpress, and other learning technologies is available at our weekly drop-in sessions. For full descriptions of our workshops and to register, visit http://trubox.ca/workshops
Facilitators: Jamie Drozda, Dr. Brenna Clarke Gray, and Dr. Matthew Stranach
K-16 Mind the Gap
Grant applications welcomed! The Mind the Gap program provides opportunities for teachers from school district 73 (Kamloops-Thompson) and TRU faculty members to support sharing and the development of collaborative projects with the goal of spreading awareness and practice. For more information contact Dr. Susan Lister slidster@tru.ca or visit the website.
Call for Papers
Guest Editors: Marie Lovrod and Corinne Mason seek submissions from community-and university-based researchers and scholars who actively engage with communities (of all kinds) in practicing intersectional feminist research, teaching and learning for publication Spring 2022. Abstracts due January 15, 2020.
Call for Proposals
Frontline Learning Research publishes articles with new ideas, methodologies or discoveries that might be risky but have potential to open up new avenues in the field of learning and instruction. It is the official journal of the European Association for Research on Learning and Instruction (EARLI). Proposals are welcome until January 31, 2020.
Apply to Review an Open Textbook
To ensure the content in the BC Open Textbook collection achieves or surpasses the academic requirements of the post-secondary institutions of BC, a review system to rank each open textbook has been developed. You are invited to apply to review an open textbook to help deliver quality content to students and faculty. Approved reviewers receive a nominal honorarium.
TRU Merit Awards Information Session
January 22, 12:30-1:30 p.m., OL340
Join previous winners for an interactive discussion about the TRU Merit Awards that recognize and celebrate outstanding facutly: the faculty excellence award, the President's distinguished teacher award, and the award for excellence in interculturalization. The discussion will cover eligibility criteria, nomination components, and what to consider when nominating yourself or someone else. Register here.
3M National Student Fellowship
Call for Nominations Open
The Society for Teaching and Learning in Higher Education (STLHE) has opened the annual call for Nominations for the 2020 3MNSF. This award recognizes students who demonstrate distinctive and creative educational leadership regarding a challenge facing higher education. The deadline is 31 January 2020. Nominees must be enrolled full-time in an undergraduate degree or college program at a post-secondary Canadian institution, have completed at least one semester of study, and have not previously received a 3M student fellowship. Visit the STLHE 3MNSF website for information on putting together a nomination for an inspiring TRU student.
D2L Innovation Award
The Society for Teaching and Learning in Higher Education (STLHE) and Desire2Learn (D2L) celebrate and recognize up to five post-secondary educators each year for their innovative approaches that promote student-centred teaching and learning.
STLHE and D2L invite submissions by January 19, 2020. Visit the STLHE website to learn more.
Teaching Practices Colloquium 2020
Tuesday February 18, TRU Kamloops
Celebrating 50 Years of Teaching & Learning at TRU! The colloquium provides a forum for faculty to share scholarly teaching practices and approaches that foster effective learning in the post-secondary setting. Visit the website for more information and to submit your proposal before December 13, 2019.

University of Waterloo Teaching and Learning Conference: Teaching and Designing for Diverse Learners
April 29, 2020 Waterloo, ON
Join UWaterloo for their 12th Annual Teaching and Learning Conference with a focus on Assessment for Learning. Learn with instructors as they share their research, teaching strategies and much more in interactive workshops, panel discussions, posters and presentations. Submissions accepted until January 22, 2020.
University of Calgary Postsecondary Learning and Teaching Conference: Mentorship in Higher Education
May 3-5, 2020 Calgary, AB
The call for proposals, open until December 11, 2019, invites faculty, instructors, administrators, librarians, staff, students and postdoctoral scholars to explore mentorship in Higher Education - and the scholarship, approaches, practices and issues surrounding it - in the postsecondary context. The six conference threads include: 1) student inquiry, 2) learning partnerships, 3) interdisciplinary collaboration, 4) digital pedagogies, 5) mental health and wellness, and 6) equity, diversity and inclusion (EDI) and Indigenous perspectives.
BC Campus Festival of Learning
May 11 - 13, 2020 Vancouver, BC
The Festival of Learning is B.C.'s largest celebration of teaching and learning in higher education. Held every two years and welcoming about 500 attendees from all over B.C. and beyond, the Festival is a great opportunity for faculty, students, leaders, librarians, learning designers, educational technologists and accessibility/ disability educators and professionals to network and learn together. Visit the website for more information.
British Columbia Council for International Education Summer Conference:
Changing 21st Century Demands on Education
June 9, 2020 Vancouver, BC
The call for proposals is open until December 31, 2019. This event precedes the Global Internship Conference and is intended to provide an essential platform for the growth of BC's international education sector.

Society for Teaching and Learning in Higher Education Celebrating 40 Years: A Year of Celebration
June 9-12, 2020 Ottawa, ON
This landmark conference will be hosted by the University of Ottawa, Carleton University, Algonquin College and College La Cite. The call for proposals is open until January 15, 2020.
International Consortium for Educational Development
The Future-Ready Graduate
June 15-18, 2020 Zurich, Switzerland
The goal of the ICED 2020 conference is to foster a future-oriented exchange and discussion on how university faculty may be enabled to forge, from the students of today, the future-ready graduates of tomorrow. The call for proposals is open until February 3, 2020.
Higher Education Research and Development Society of Australasia (HERDSA)
June 30 to July 3, 2020 Brisbane, Australia

Conference sub-themes include governance & policy; teaching, learning and the student experience; pathways and partnerships; innovation and research; professional learning for academic practice; & values, justice and integrity.
Call for proposals open now until February 7, 2020. Submit here.
December 6, 13, 20: Show Up and Write!
December 11: New Faculty Orientation Final Fall Term Session- Open Educational Resources with Joe Dobson

December 12: CELTalks with Lian Dumouchel | Crystal Huscroft & Susan Purdy
CELT activities at a glance
For an overview of upcoming CELT workshops, guest-speaker series and other events, view the monthly calendar hosted by the TRU Library. Workshops are open to faculty, staff and graduate students unless otherwise noted.
Focus on Teaching is the monthly newsletter of the Centre for Excellence in Learning and Teaching (CELT). We showcase instructional development opportunities for TRU faculty and staff, and up-to-date information on our current projects, initiatives and learning opportunities. To read past issues of Focus on Teaching or to subscribe to our mailing list, visit our Newsletters page.
Questions about learning and teaching? Contact CELT or visit us in OL 349.