Focus on Teaching – January 2019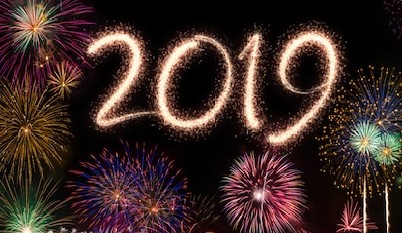 Welcome back! We hope you had a restful break, filled with laughter, warmth, and good cheer. We look forward to helping you reach your teaching goals in 2019.
As you make plans for the winter term, consider nominating someone for one of TRU's annual merit awards. Re-named this past fall, the Faculty Excellence Award, President's Distinguished Teacher Award, and the Award for Excellence in Interculturalization recognize faculty who demonstrate exceptional leadership, innovation, and a commitment to their students. To learn more, attend our information session on January 23.
Also looking forward to the year ahead, be sure to drop in for our popular CELTalk speaker series. Offered in-person and online, these 2x30 minute talks showcase exciting new ideas in teaching and learning happening at TRU. For our podcast aficionados, Adventures in Teaching, produced by CELT now has its 4th episode available for download.
All of our workshops for the winter term can now be found in one spot. Download a copy of our program guide, or pick one up in OL349.
Assessment and Evaluation of Learning
8 Weeks Tuesdays, 4:30-7:30 p.m. January 8 - February 26 AE 100
In this course, we will examine the ethical, practical, and research foundations for the assessment and evaluation of student tasks for learning in courses and educational programs. The purpose of assessment and evaluation in the learning process will be explored along with the ethics of how and when to evaluate learning. The course will enable participants to create assessment tools and evaluation systems that are aligned with instruction and educational outcomes to reflect and communicate student learning.
Participants must attend all 8 weeks in order to receive a certificate.
If you are enrolled in the Provincial Instructor Diploma Program, upon completion of this course, you may apply for exemption on PIDP 3230: Evaluation of Learning.
Teaching Assistants Orientation Day (TA Day)
Wednesday, January 9, 4:30 -7:30 p.m. OL 127
Teaching assistants are invited to a 3-hour TRU Orientation. Topics will include community-building, payroll and HR information, intercultural awareness, code of conduct, and practice scenarios. Dinner is provided.
A Book, a Bowl, and a Bun: Faculty Book Club for Better Teaching and Learning
Thursdays, January 17, February 14, and March 21
12-1, ESTR's Market
Come join us at ESTR's Market for lunch and a discussion about Small Teaching, a book by James Lang that outlines strategies for small-changes in the classroom that can create big impact on student learning. We'll supply the book, the bowl of soup, and the bun, and you supply the discussion. Please register as soon as possible so we can get your book to you in advance; registrations are due by January 7 at the latest to ensure ESTR's can provide lunch.
Course Evaluation Dashboard Tutorial Sessions
Various dates and times, OL340
Integrated Planning and Effectiveness (IPE) and CELT are pleased to be rolling out the new course evaluation dashboard reports on January 7th, 2019. This new tool is being shared to all participating on-campus Thompson Rivers University faculty members and department Chairs. These dashboards will include all of the historical course evaluation responses (since Winter 2016) as well as the new responses from the Fall 2018 semester (as long as final grades have been submitted to Banner).
IPE and CELT are offering workshops on how to use the new dashboard reporting tool. In each session, we will demonstrate how to navigate through the dashboard reports, how to use filters and set benchmarks, and help you understand your results so you can get the most out of your data. We encourage you to bring your own device so that you can be hands-on with your own reports.
Click on your preferred date to register:
Continuing the Journey of Transforming Education in BC
Tuesday, February 5, 2-3:30 p.m., Mountain Room
The BC K-12 Curriculum has gone through a redesign process over the past several years and is being completed with the new Graduation Program. TRU faculty and administration are invited to hear about the changes directly from a senior Ministry of Education representative. Pat Duncan, Superintendent of Learning at the Ministry will present on the entire transformational process of the redesigned curriculum, as well as the specifics of the new Graduation Program. We will also have a panel of secondary teachers to talk about their experiences with the curriculum thus far. The focus of the session will be curriculum and instruction (rather than admissions). All TRU faculty and administration are welcome and are encouraged to attend.
Creativity in the Open
Thursday, February 7, 9 a.m.-4 p.m., OL127
Friday, February 8, 9 a.m.-12 p.m., OL127
The Centre for Excellence in Learning and Teaching and Open Learning are hosting a day and a half of learning about creativity in a fun and informal unconference format. Workshops and sessions will involve authentic learning with hands-on opportunities to contribute and create. You are invited to join us for a single workshop, a few sessions, or the entire event.
Join your colleagues for our lunch-and-learn speaker series. Each 20-minute presentation will give you insight into teaching strategies, trends, or emerging research. If you can't make it in person, watch live, or later on our Livestream.
All talks take place between 12:30 and 1:30 p.m. in OL127.
Winter Schedule
January 21: Visible Learning and What This May Mean in Higher Education Classrooms - Tory Handford & Motivating Students to Read - Alex Church
February 12: Being "Courageously Holistic:" Reflections on Ecological Contemplative Practices - Jodi Latremouille & Development of an Indigenous Rural Nursing Practice Course - Sheila Blackstock
March 12: Creating a Sensory Smart Post Secondary Classroom - Nan Stevens & Creating Better Open Textbooks - Steven Earle
March 28: Creating a Sense of Belonging: Value of Building Community and Connectedness with Students - Amy Tucker & The Brain on PlayDo - Kim Calder-Stegemann
April 9: MOOCs for Teaching and Learning - Matthew Stranach & Introduction to Group Testing - Carolyn Ives
For full descriptions, visit the CELTalks webpage
D2L Innovation Award
Submission Deadline: January 20, 2019
The Society for Teaching and Learning in Higher Education (STLHE) and Desire2Learn (D2L) are pleased to invite submissions for the 2019 D2L Innovation Award in Teaching and Learning. This award recognizes innovative approaches that promote student-centered teaching and learning.
The award is open to instructors, both nationally and internationally, who are currently teaching at a post-secondary institution, regardless of discipline, level, or term of appointment; however applications will only be accepted in English or French. Candidates need not be members of STLHE to apply.
Award winners (up to five per year) receive the following:
1. Up to $2,200.00 to offset the registration and travel costs to attend the Annual STLHE conference and an Award Recipients retreat the day before the conference
2. Two year membership in STLHE
3. Certificate of Recognition
For detailed information about the application process, including the application dossiers, examples of innovation in teaching and learning and the selection process, please visit the STLHE website.
CELT is here to help. If you would like to nominate someone or would like support preparing your application, please email Catharine to book a planning meeting.Click here to add a title or text.
3M National Student Fellowship
Do you know an outstanding student? Nominate them for a 3M National Student Fellowship.
For many years, 3M Canada has funded scholarships and awards for undergraduates in colleges and universities across Canada. In 2012, 3M added a student fellowship using the long-standing 3M National Teaching Fellowship Program for university professors as a model. The 3M National Student Fellowship Program arose out of consultations and collaboration with the Society for Teaching and Learning in Higher Education (STLHE) Board of Directors and the Council of 3M National Teaching Fellows Executive.
Nomination deadline is January 31, 2019
Awards for Excellence in Open Education
BCcampus
The Awards for Excellence in Open Education recognize outstanding contributions to the open education movement in British Columbia. These contributions may include significant leadership, OER development, research, or advocacy by faculty, students, support staff, or administrators at post-secondary institutions in B.C. or others that support the post-secondary system in B.C. Individuals or teams may be recognized.
Anyone may propose a nomination, but individuals may not self-nominate. Individual award nominations are made in writing via the online form (see below). The open education team at BCcampus adjudicates the award each month. Award winners will receive a certificate of recognition and be profiled on the BCcampus website.
Note: There is no deadline for nominations as one award is granted each month.
Winnipeg, Manitoba, June 11-14, 2019
Call for proposals deadline: January 10, 2019
University of Guelph, April 30-May 1, 2019
Call for proposals deadline: January 14, 2019
Waterloo, Ontario, May 2, 2019
Call for proposals deadline: January 23, 2019
Submission deadlines: December 15 & August 15 each year
CELT activities at a glance
For an overview of all upcoming CELT workshops, speakers and other events, view the monthly calendar hosted by the TRU Library. Workshops are open to faculty, staff and graduate students unless otherwise noted.
Focus on Teaching is the monthly newsletter of the Centre for Excellence in Learning and Teaching (CELT). We showcase instructional development opportunities for TRU faculty and staff, and up-to-date information on our current projects, initiatives and learning opportunities. To read past issues of Focus on Teaching or to subscribe to our mailing list, visit our Newsletters page.
Questions about learning and teaching? Contact CELT or visit us in OL 349