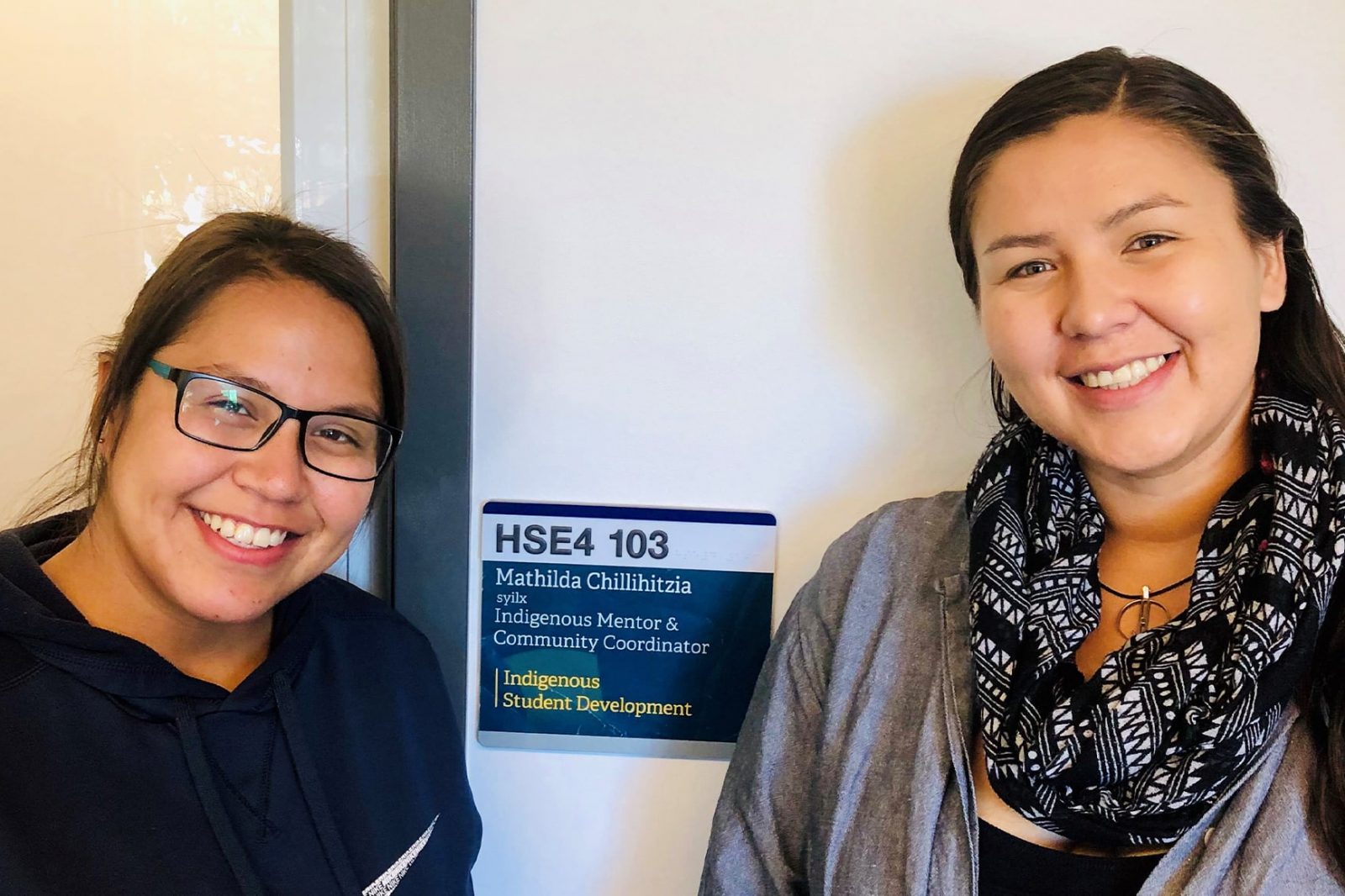 As the semester gets into full swing, I'm reminded of the importance of connectivity and the need for an academic community. Navigating student life can be a complicated experience; balancing your course expectations, professional responsibilities, family obligations, along with health and wellness, can be very stressful. The challenge is also about understanding how to reach out and be open to those connections.
You might resist making new social or academic connections out of fear, nervousness, or uncertainty. Stepping out of your comfort zone can be frightening and yet, almost every opportunity resides beyond that comfort zone. Allowing someone to guide you through the process permits you to ask for help. You may not know what you need, but you know you need encouragement and guidance from a different perspective. I was sharing these thoughts with my cousin, who attends another university, and she felt the onus was on the institution to spark the conversation.
I couldn't help but wonder, whose responsibility is it to ask for help?
If you ask me, I believe we all have a responsibility to offer and receive help. Providing helpful suggestions or directions to someone who looks lost, confused or discouraged is a great place to start. Asking for help and helping others has had a great impact on my academic journey. I made new friends, got more from my classes and understood what services were available to help me succeed. After I got the hang of things, I found it was my responsibility to pay that wisdom forward to new students. It's the cycle of mentorship, and why having a mentor is so important. Let's be honest: it's such a comfort to know that even the most seasoned experts were once the new kid on campus.
Mentors can help build networks and accelerate your ability to navigate the institution and community in a way that is suitable to your daily routine. Through the Indigenous Mentor Program at Cplul'kw'ten, students can be matched with someone who has walked the path before, and can act as a guide through your academic journey.
Cplul'kw'ten provides a safe social and study space that fosters healthy peer relationships. Support comes in the form of a team learning strategists, an Indigenous liaison, an Indigenous transitions co-ordinator, community co-ordinators and advisors. If ever you're in need of some grandparent-like advice, there's also an Elders program. Whether you have questions about housing, transportation, child care, bursaries, scholarships, Work Study opportunities or just need someone to talk to, there will be someone to guide you through the process. Beyond that, there are satellite tutors from the Writing Centre, Math Centre and Library who visit Cplul'kw'ten regularly. Cplul'kw'ten also promotes other social events like free movie nights on campus, weekly soup circle or the annual TRU powwow.
In order to be a successful student, encouragement, guidance and mentorship are key. Establishing networks that improve your university experiences is beyond valuable. Mentorship programs allow students to share their experiences and individual gifts; by promoting interrelationships on campus, you are building a community that can last a lifetime. Mathilda Chillihitzia, Indigenous mentor and community co-ordinator, said: "One thing that Cplul'kw'ten tries to achieve is creating a home away from home" where strangers become family, and roles are dynamic and fluid. It's a place to gather, connect and lift each other up in a way that builds meaningful relationships long after graduation.
Theresa John is Dakelh (Carrier) and is a member of the Lusilyoo (frog) Clan from the northern Interior of BC. She attended high school at Nechako Valley Secondary in Vanderhoof, BC. In 2016, she graduated from Simon Fraser University with a Bachelor of the Arts, majoring in criminology and a minor in First Nations Studies. Currently in her third year of studying law, Theresa is a Juris Doctorate (JD) candidate for 2020. After completing her JD, Theresa  would like to return to the north to work with First Nations communities in achieving recognition of Dakelh jurisdiction as a separate legal framework. This would be to implement, conduct and resolve justice issues in a manner that follows Indigenous laws and principles. Since moving to Kamloops, Theresa has gained an appreciation for the area, and acknowledges the privilege of learning on the traditional and unceded lands of the Secwépemc people.