Focus on Teaching – March 2018
The Centre for Excellence in Learning and Teaching is a dynamic, exciting place to be, and we are looking for more people to join our team! If you enjoy working with faculty across departments and disciplines, and have an interest in the scholarship of teaching and learning, consider joining us!
Current opportunities include:
Coordinator, Learning & Faculty Development (full-time, tenure track)
Teaching Fellow (2-course release, up to 2 years)
K-16 Project Coordinator (2-course release, 12 months)
Spring brings new beginnings and the CELT team is celebrating a new addition. Nav Aulakh, CELT Admin Assistant, delivered a healthy 8lb 7oz baby girl on Sunday, Feb. 25. Mother and baby are doing well.
Thursday, March 8
12:30-1:30, OL340. Refreshments provided
From Lab to Table: Dining with Microbes — Ann Cheeptham, Biology
This presentation showcases an innovative student engagement activity in a fourth-year microbiology elective course. The final project, a dinner fundraising event with students serving microbial fermented products, has led to community outreach and public engagement.
Wednesday March 21
12:30-1:30, OL127. Refreshments provided
Indigenizing and Post-secondary Education: The Coyote Project How TRU Is Working Together for Indigenous Student Success — Sereana Naepi, Associate Director, All My Relations Research Network and Coordinator, TRU Coyote Project
Eleven academic divisions are working together to design, operationalize, evaluate and share practices aimed at increasing Indigenous advancement and the indigenization of TRU academic activities.
Making the Case for Remote Instruments as (Almost) Open Educational Resources (aOERs) to Innovate the Chemistry Laboratory — Bruno Cinel and Sharon Brewer, Chemistry
Technology has revolutionized the way we connect, communicate, and share information; transforming how educators approach teaching and learning in and out of the classroom. At TRU, we have been actively investigating the use of remote operation of scientific instrumentation for K-16 science students. We will discuss our work providing access for real-time analysis of real-world samples and promoting remote instrumentation as "aOERs" or almost Open Educational Resources for the science laboratory.
If you missed any of the talks, don't worry! You can watch all of our previous CELTalks on TRU's Livestream.
Provincial Instructor Diploma Program (PIDP)
Information Sessions
March 15, TT219 11:30-12:30 & OL340 4:30-5:30
March 16, OL 349 9-12
The BC Provincial Instructor Diploma provides new instructors with the knowledge, skills and attitudes needed to instruct adults. Course activities and assignments are intended to provide the skills needed to be an effective, competent instructor. The practicum provides an opportunity for participants to integrate and demonstrate their newly acquired knowledge. TRU will be offering the PIDP courses starting in 2018 in Kamloops. Registration recommended for March 15 sessions (select desired session from the CELT calendar). Drop-in March 16.
(Refreshments provided.)
Accessibility in Online Learning
March 15, TRU Kamloops, 12:30-4:00
Multimedia Room, TRU Conference Centre (Student Residence)
Amanda Coolidge, senior manager Open Education with BCcampus, will be visiting TRU to share techniques and approaches to ensure that online learning materials are accessible to all learners. This session will consider online accessibility through the lens of universal design. There will be a presentation and discussion from 12:30 to 1:30, and for the remainder of the afternoon participants will have the opportunity to be part of a hands-on workshop. Register here.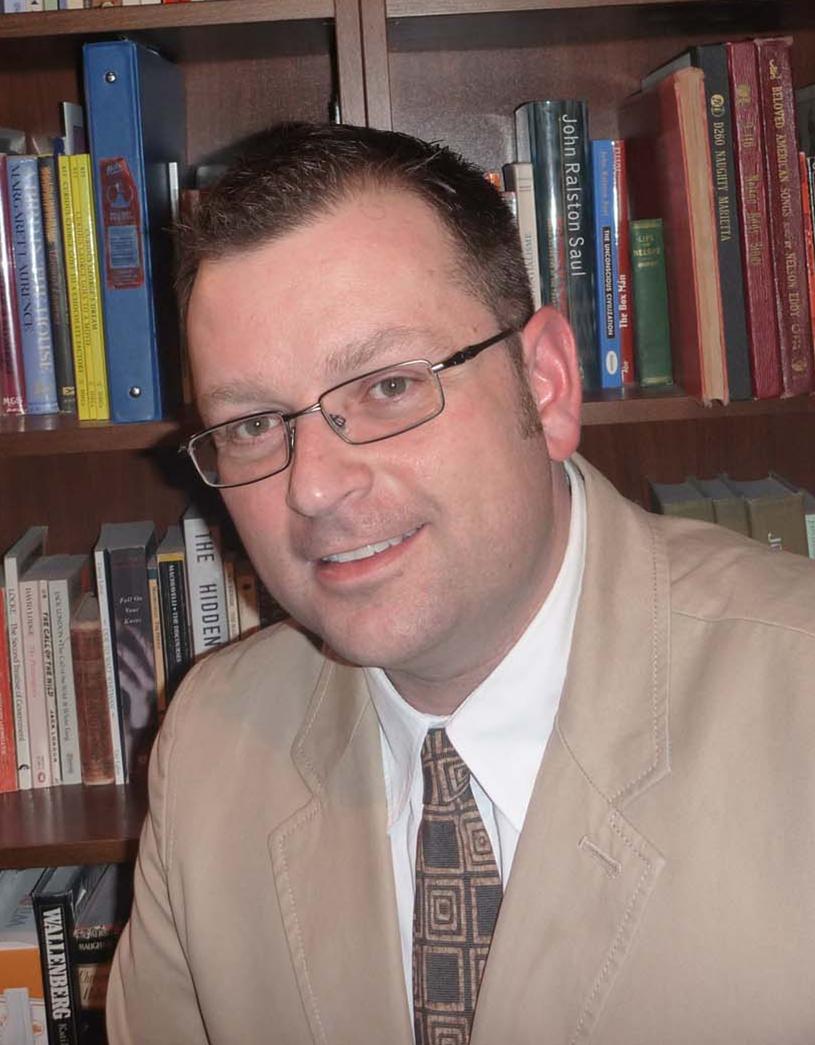 Vocabulary for Undergraduate Reading and Writing: How Many Words Should Students Know?
March 23, TRU Kamloops, 2:30-4:00
OL340
This talk explores the vocabulary knowledge that supports reading and writing at the undergraduate level. Initial thresholds for breadth of vocabulary knowledge are examined before identifying the number of word families that tend to accompany a fuller engagement with the demands of undergraduate reading and writing. Examples from university textbooks and student writing are provided to give participants a sense of what the thresholds look like in practice. Attendees of this session will leave with ideas connected to the number of word families that facilitate students engaging with the initial reading and writing demands of higher education. The implications of the proposed vocabulary levels are discussed along a review of instructional strategies that can be used across different disciplines to support students from language backgrounds other than English while also promoting vocabulary development for all learners regardless of language background.
Biography:
Scott Roy Douglas is an Assistant Professor in the Faculty of Education at the University of British Columbia's Okanagan campus. His research focuses on the teaching and learning of English as an additional language. He is also the editor of the BC TEAL Journal.
Sustainability in the Curriculum
May 14-15, TRU Kamloops
If you are interested in integrating sustainability into your curriculum but are unsure how or where to begin, then join CELT and the Office of Sustainability for this two-day intensive hands-on workshop, which is modelled on one created at Emory University and offered at many other institutions.
It features guest speakers and activities to inspire participants to consider the big sustainability issues in their disciplines, and it will also provide specific tools to create a new course outline or revise an existing one. Participation limited to 10 faculty members. Learn more or register here
Interculturalizing the Curriculum
May 16-18, TRU Kamloops
Since 2008, The Centre for Excellence in Learning and Teaching has offered a unique and intensive professional development opportunity for faculty members to enhance culturally responsive teaching strategies and incorporate intercultural learning outcomes in curriculum. During the workshop, participants will apply intercultural development theories to their own and students' development and develop learning outcomes, assessments, and learning activities to support intercultural learning for all students. Learn more, or apply to join the 2018 cohort.

Moodle Drop-in Sessions
Located in Room OL346
Bring your questions about Moodle! Drop-in sessions run every Wednesday and Thursday morning from 10 to 12. Sessions are open to all users from beginners to advanced.
NEW! We have recently added more workshops on specific Moodle topics, including gradebook, assessment features and integrating Big Blue Button. See the CELT website to register (space is limited).
Monday Mar. 5 – Orientation to Moodle
Wednesday Mar. 7 – Using Gradebook in Moodle
Monday Mar. 12 – Orientation to Moodle
Thursday Mar. 15 – Assessment in Moodle
Monday Mar. 19 – Using Gradebook in Moodle
Tuesday Mar. 20 – Assessment in Moodle
If these times are not convenient, contact moodlesupport@tru.ca to book an appointment at time that works for you.
CELT SoTL Accelerator Award
Applications accepted on an ongoing basis
The CELT SoTL Accelerator Award (CSAA) is provided to support research related to the scholarship of teaching and learning (SoTL). It is designed to enhance and support applications to other internal and external funding competitions, including but not limited to the TRU Internal Research Fund, BC Campus Funding, EDC Grants, SSHRC or other relevant agencies. Those who receive Accelerator Awards are expected to become a part of the CELT SoTL community of practice, and to share, when relevant, the outcome of their projects with colleagues at TRU.
Awards are a minimum of $300 and a maximum of $1500. For projects that have co- or multiple applicants, each applicant must detail his or her role and level of contribution. The CSAA is a small seed fund which is not intended to provide funding for major projects.
Full-time TRU faculty are eligible to apply. Eligibility includes all faculty members with ongoing or tenure-track appointments, and term-certain faculty holding appointments of more than one year and not in the final year of those appointments. Those holding sessional or one-year term-certain appointments may contribute to and receive funding from an approved project, but they are not eligible to apply directly for CSAA funding.
Submission instructions: applications are accepted on an ongoing basis until funds are depleted. Email completed application in one file to celt@tru.ca.
BC Campus Learning Access Program for Educators
Applications accepted on an ongoing basis
The purpose of the BC Campus Learning Access Program for Educators (LAP-E) is to help instructors and teaching faculty from BC public post-secondary institutions attend BC Campus professional development opportunities. LAP-E supports applicants to allow them to participate and share their ideas as well as learn from others. BC Campus aims to provide a diverse set of voices to its events and will balance regional participation with budget limitations. Learn more or apply through BC Campus.

BC Aboriginal Teacher Education Awards &
BC Aboriginal Student Awards
Application forms for 2018 BC Aboriginal Student Awards and BC Aboriginal Teacher Education Awards are now available through the Irving K. Barber BC Scholarship Society. Instructions on how to apply, links to application forms, and full eligibility criteria are found on the Society's website.
The application deadline is Saturday, Mar. 31, 2018.
Teaching and Learning Conferences
Teaching and Learning Today Conference
May 1-2, 2018, University of Saskatchewan
This year's conference will focus on Indigenizing and opening academia. With so many postsecondary institutions exploring and/or integrating Indigenous and open initiatives into programs, curricula, and learning opportunities, the conference committee has pulled together keynotes, workshops and presentations that consider the aspirations and visions, theories, and best practices that are guiding these initiatives across Canada. The conference will focus on the application of Indigenization and open pedagogies in postsecondary institutions as well as their intersections. Learn more or register.
BC Campus Festival of Learning
May 28-30, 2018, Vancouver
Join 500 participants including several presenters from TRU in an inclusive space designed to enable cross-pollination between educators and administration, thought leaders and faculty. No matter your role in post-secondary education, we want you to feel comfortable sharing your own experiences – successes as well as challenges. We've designed the sessions and events to be inspiring and productive for everyone interested in updated approaches to teaching and learning in B.C. Learn more or register.
International Institute on Students as Partners
June 11-14, 2018, McMaster University
The overall aim of the International Institute is to build the capacity and understanding of faculty, staff and students to develop, design and implement initiatives to promote the practice of students as partners in learning and teaching in higher education. Learn more or register.
STLHE Annual Conference
June 19-22, 2018, Sherbrooke, QC
The Society for Teaching and Learning in Higher Education Annual Conference is a place for faculty and staff to meet and discuss the challenges and opportunities in higher education teaching and learning. Hosted by a different university each year, the theme reflects current trends in the scholarship of teaching and learning. This year's theme is "Pedagogical Innovation: Adapting Practice to Evolving Cultures."
CELT activities at a glance
For an overview of all upcoming CELT workshops, speakers and other events, view the monthly calendar hosted by the TRU Library. Workshops are intended to support teaching faculty at TRU and are open to faculty, staff and graduate students unless otherwise noted.
Focus on Teaching is the monthly newsletter of the Centre for Excellence in Learning and Teaching (CELT). We showcase instructional development opportunities for TRU faculty and staff, and up-to-date information on our current projects, initiatives and learning opportunities. Questions about learning and teaching? Contact CELT.