Focus on Teaching - September 2020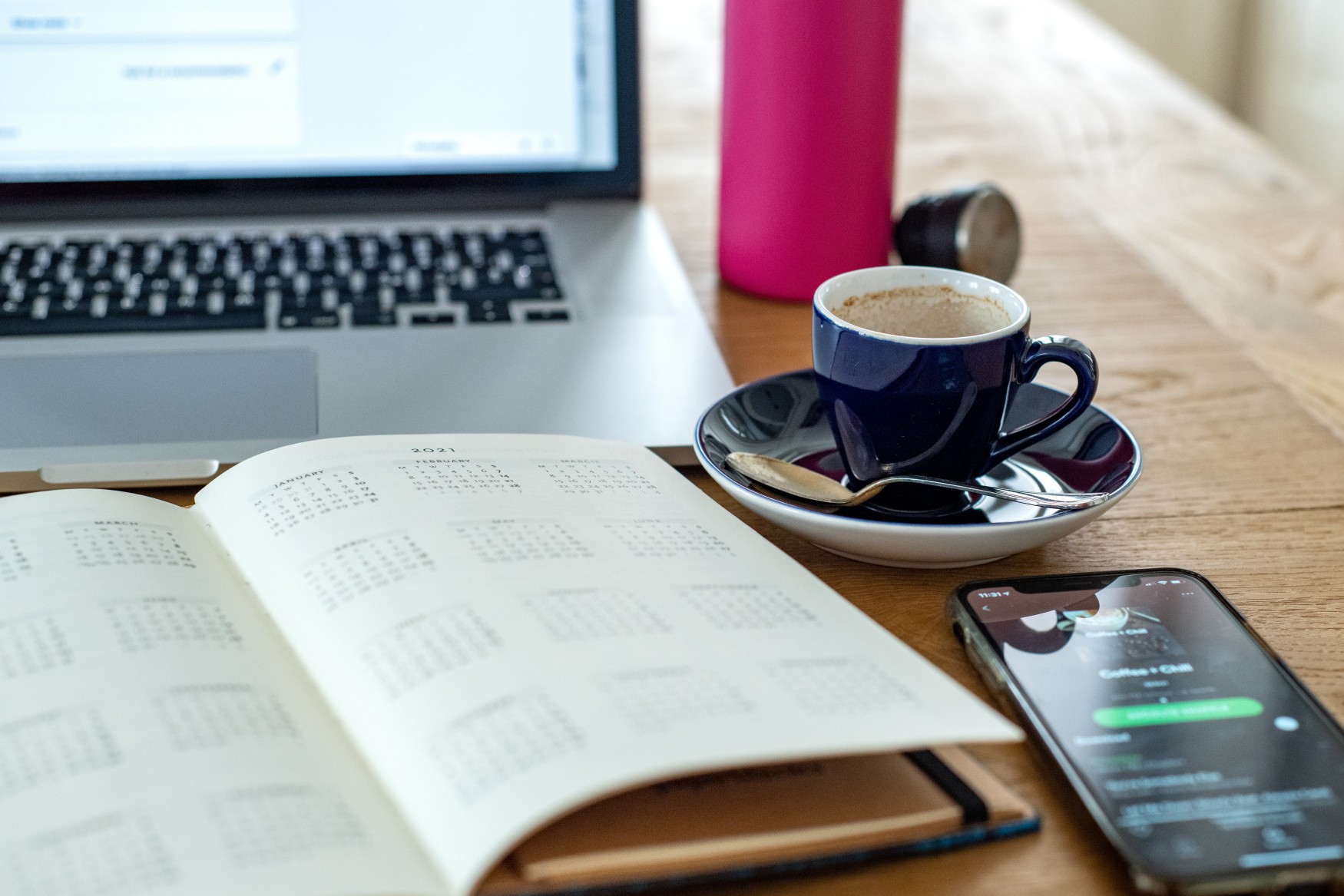 Dear Reader,
As we move into a September unlike any other, we want you to know we are here to offer you encouragement and customized support resources as you navigate these new waters. Please send us an email to set up a one-on-one, departmental or faculty meeting if you have any questions or are looking for ideas, inspiration, or even just a thinking partner.
Please know we are also thrilled to announce that we have additional faculty support on our team.
Dr. Carolyn Hoessler has joined CELT on a 1-year LTC to support faculty with the pivot to alternate modes of delivery. Carolyn H. brings a host of notable accomplishments, including currently serving as chair of the Educational Developers Caucus, and experience working in educational development roles at QueensU, USask, Ryerson, and OCADU. Please do reach out (choessler@tru.ca) with questions about assessment, aligning course content with objectives, engaging and building rapport with students, and SoTL research during this shift to alternative delivery.
As CELT, we are here to offer a quick response time and tailored supports relevant to your discipline and student profiles.
We look forward to working with you this fall,
Your CELT Team,
Catharine, Carolyn I. Carolyn H., Nina and Teresa

COVID-19 Safety on Campus
Our top priority in all the planning taking place is your safety and that of our TRU community. However, reducing the spread of COVID-19 is a shared responsibility. Before returning, you must complete three training courses. When on campus, in addition to frequent hand-washing and physical distancing, you are expected to self-assess daily using the BC COVID-19 self-assessment tool, stay home if your feel sick and call 811 if you have been in contact or have contracted COVD-19. Our collective commitment to these responsibilities will play a key role in our continued fight against the spread of the virus. For more information, visit our COVID-19 Response website.
You Got This! Building Your Best First Day of Class
Thursday, September 3, 10-11:30 a.m. via MS Teams
This fall promises a first day of class unlike any we've experienced before. However, that crucial first day still offers us the opportunity to co-create with students a positive classroom environment that is conducive to learning. In this session, you will learn strategies for connecting with students, highlighting key content, and generating excitement about your course and all it offers. There will be opportunity for you to share your favourite strategies as well. Register Here
Formative Assessment in Alternative Modes of Delivery
Tuesday, September 15, 1-2 p.m.
Wednesday, September 16, 10-11 a.m.
(same session, two offerings)
Formative assessment may be one of the most useful tools instructors have at their disposal. Many faculty members use formative assessment not only to assess learning, but also to facilitate student engagement, promote academic integrity, and create of a culture of reflection. It can also be used as a way to create opportunities for students who are shy or face language barriers to have a voice. In this session, you will have the opportunity to learn, plan for, and share your own strategies for using formative assessment not as an add-on to course content, but as a way into course content, particularly in your courses that are being delivered through alternate modes. Register for your preferred session on our CELT calendar.
Teaching Assistant (TA) Orientation
Wednesday, September 16, 4-5:30 p.m. via BlueJeans
Please share this event with TAs in your department. In order to help TAs meet the needs of TRU's diverse student body, we'll get them connected with details on payroll and human resources and the professional code of conduct, as well as where to find resources for intercultural learning and learning technology. Most of all, they will gain confidence to succeed in the role through discussing real-life TA scenarios with peers and a faculty guide. Register here.
Scholarship of Teaching and Learning (SoTL) Community of Practice
Thursdays, September 17, October 22, and November 19, 1-2 p.m.
Interested in learning more about SoTL? Or maybe you're already engaged in a SoTL project? Wherever you're at, these monthly gatherings will connect you with other faculty and helpful resources and information to start, advance, or finalize a SoTL project. Topics will be determined by the group, but past topics have included identifying your research question, ethical considerations, social science methodologies, data collection tips, literature search strategies, and more. Join us to learn more! Register here.
Invitation to join a reading group with Western Michigan University
Selected Fridays, starting September 18, 10-11 a.m. via MS Teams
If you'd like an opportunity to connect with faculty across the border to discuss teaching and learning, consider joining the Western Michigan University's community of practice centered around the book Teaching for Learning: 101 intentionally designed education activities to put students on the path to success. The group will be meeting on September 18, October 2, 16, 30, November 13, December 4, January 22, February 5, March 19, April 2, 16, and 23 to discuss chapters of the book. If you're interested in participating, please contact Carolyn Ives at cives@tru.ca by September 7.
Pandemic Pedagogies: A Discussion about Lessons Learned while Teaching through COVID-19
Fridays, September 25, October 30, and November 27, 11 a.m.-12 noon
For the last six months, TRU's amazing faculty members have been working hard to re-envision their courses to shift them to digital. Join us as we hear about some of their successes in this new mode of delivery. Sessions will feature a brief presentation followed by a larger discussion about how the strategies shared might work in participants' own contexts. Our first session will feature Karen Densky, who will outline her successes in pivoting to digital for the TESL program. If you have a successful strategy that you're willing to share and would like to be a future featured speaker, please e-mail Carolyn Ives at cives@tru.ca. Register for September 25 here.
Learning Technology & Innovation

Microsoft Teams Training for Faculty
New to using Microsoft Teams for meetings, document sharing or committees? The following sessions provided by IT services will help you to effectively use the platform to reach your goals.
September 15, 10-11 a.m.: Microsoft Teams 100
September 17 & 24, 10-11 a.m.: Thursday Q&A
September 22, 10-11 a.m.: Microsoft Teams 200
September 29, 10-11 a.m.: Microsoft OneDrive
To register or learn more, email hrlearning@tru.ca
Visit the Technology Training page for recordings of past sessions and to keep up-to-date on upcoming sessions.
Learning Design Support
What are best practices in course design and assessment for online learning? How can you adapt your face to face activities and assessments to a digital environment?
The Learning Design team has answers and strategies for you. Their work is situated at the intersection of technology and pedagogy with a focus on the learner experience. They are able to help, whether you want individual consultation on your specific course or a larger group discussion with your department. They have also created a new resource to support faculty called Teaching without Walls at TRU: a practical guide with tools, tips and techniques.
Reach out to learningdesign@tru.ca and an instructional designer will contact you to offer assistance.
Cascade Journal of Knowledge
The Cascade Journal of Knowledge disseminates knowledge (open-access) from scholars and enhances the scholarship of teaching and learning. The journal achieves this through a unique and innovative journal format: scholars submit a screen-cast/video/podcast (3-8 minutes) of an academic topic that is double-blind peer-reviewed. This year you may be interested in creating a screen-cast, podcast, or video assignment with your students!
Visit the website to learn more or contact Russell Currie in SoBE.
Call for Papers: COVID-19 Pandemic
Scholarship of Teaching and Learning in Psychology seeks reports of pedagogical innovations and applications of evidence-based practices to emergency remote teaching during this time of national and international crisis on the COVID-19 pandemic.We are particularly interested in assessments of instructor presence, classroom community, and student engagement, and their relationship to learning.
We will follow our usual review procedures and conduct a quick initial review of submissions to assure a fit with the type of articles published in this journal.
External Events and Resources

Adapting to COVID-19: Teaching and practice adaptations to support student mental health and wellbeing
September 10, 1-2:30 p.m.
Given the magnitude of issues related to mental health and substance use on campus pre-COVID-19, and the widely recognized psychological impacts of the pandemic itself and the public health response, it is imperative for campuses to plan ahead and address the associated policy and practice implications of COVID-19 as we head into the Fall. Register here.
An In-Depth Look at the Pulling Together Indigenization Guide: Teachers and Instructors
September 17, 9 a.m.-12 noon
BCIT and BCcampus would like to invite you to participate in two interactive Zoom sessions about the Pulling Together Indigenization Guides where we will focus on the Teachers and Instructors Guide. Register here.
FLO MicroCourse – Deepening Empathy Through Reframing
Sep 21 – Sep 27/

Asynchronous
How might we more deeply understand and connect with our students and colleagues when teaching online or face-to-face? Deepening our empathy for others is one way we can grow as inclusive facilitators of learning. Register here.

BCcampus offers a wide range of workshops and supports for educators. See more at https://bccampus.ca/events/
Focus on Teaching is the monthly newsletter of the Centre for Excellence in Learning and Teaching (CELT). We showcase instructional development opportunities and resources for TRU faculty and staff, and up-to-date information on current projects, initiatives and professional development opportunities. To read past issues of Focus on Teaching or to subscribe to our mailing list, visit our Newsletters page.
We respectfully acknowledge that TRU is located ne Secwepemcúl'ecw, in unceded Secwepemc territory.
To contact CELT, email celt@tru.ca and we will do our best to respond within 24 hours. Please note that our team is working remotely for the time being.