Focus on Teaching – March 2020
We invite you to join us in applauding the planning team and presenters involved in putting on this year's Teaching Practices Colloquium (TPC). The annual event took place on February 18th. What a successful way to celebrate 50 years of Teaching and Learning!
If you're looking to see what teaching and learning events are happening elsewhere, we have a list of external conferences related to teaching and learning that you can view from our website. It is updated regularly so check often for opportunities to attend and present on topics aligned with your interests.
For a complete list of CELT's Winter programming and services, download your copy of the Winter 2020 Program Guide or check our web-based calendar for upcoming offerings and registration links.
Workshops, Courses and Events
The National Great Teachers Seminar in the Canadian Mountains July 19-23 Sun Peaks, B.C.
Hosted by TRU CELT
The Retreat Experience of A Lifetime for Post-Secondary Educators
If you are a post-secondary educator who seeks to enhance your teaching and ensure greater learning on the part of your students, then this is the perfect seminar for you. More information is coming soon....!
CELTalks
March 3,

12:30-1:30 p.m., OL127

Make the most of your lunch hour by joining colleagues for lively and fast-paced professional learning. Bring your lunch and we'll provide the coffee, tea, and dessert. No registration is required. Check out the livestream or archived CELTalks here.

Using a Critical Friend in Research with Ted Howe

Over the past 30 years Howe's teaching strategies have evolved but he continues to use effective pedagogies. As a result of teaching experience abroad, he became fascinated by comparative and international education (CIE) and now he teaches a CIE-focused graduate class. To address CIE and enhance student engagement and subject-area immersion, Howe employs a self-study of teacher education practices (S-STEP) and a critical friend via Comparative Ethnographic Narrative (CEN), a blend of reflexive ethnography and narrative inquiry. He will share the meaningful results of teacher-to-teacher conversations, reflections on feedback received from students, and e-journal reflections prompted by frequent conversations with his critical friend.
Coteaching for Professional Learning: Shared expertise for the benefit of students with Carol Rees

Coteaching is a way of teaching where two or more instructors work together to plan, teach and assess shared learning activities. "Sharing of ideas, experience and expertise lies at the root of coteaching" (Murphy, 2016). Rees is principal investigator on a research project investigating how coteaching can be used in teacher education to honour the knowledge that both the experienced and the novice teacher bring to the table for the benefit of students. The project is funded by the Social Sciences and Humanities Research Council (SSHRC). Specifically, Ree's project focuses on learner-centred approaches to education, such as student-centred inquiry, and how coteaching can help instructors introduce these approaches in our classes.
Project Based Learning Tool - Riipen
Webinar: March 10, 9:30 - 10:30 a.m., OL340
Riipen helps higher education educators easily launch, manage, track and report on project-based learning happening in the classroom. It's now available to TRU. Register for the webinar here.

Short-term project-based engagements complement existing work-integrated learning (WIL) and experiential learning (EL) programs by providing opportunities for emerging talent to engage authentically with companies year-round before they complete their degree.
Students & companies connect with project-based learning in a fast-evolving workforce where organizations and educators are looking for innovative ways to prepare today's learners for the demands of tomorrow's workplace.
Project-Based Experiential Learning offers students the opportunity to work on projects from industry, embedded into their curriculum and facilitated by an instructor.
Be Well, Teach Well, Learn Well - Your Best Resolution Ever!
March 10, 12-1 p.m., OL340
Resolve to be your best YOU in 2020! Wellness takes many shapes, but in its absence, we suffer. Join the conversation about wellness, teaching and learning at TRU. What are the best practices and supports available for coping with stress? Where are the gaps? How might personal wellness relate to workplace satisfaction and a sense of belonging? How does wellness translate into course design, classroom dynamics, and assessment practices? What might TRU look like/feel like if we embraced a wellness mindset? Come for tea and be a part of creating a new TRU Teaching and Learning Wellness Guide. Register here.
New Faculty Orientation: Tenure & Promotion and Dossiers with Donna Petri
March 19, 3-5 p.m., OL344
Planning your career trajectory means documenting your activities and accomplishments in a dossier or portfolio on an on-going basis. This process will be a critical component for the tenure and promotion process. Learn about the tenure and promotion process, and choices you can make along the way to make the dossier a true reflection of your contributions and professional growth across time. Register here.
Accommodation in the Academy: Working with episodic disabilities and living in-between with Professor Roxanne Mykitiuk of Osgoode Hall Law School, York University
March 23, 1 a.m. - 2:30 p.m. OM 3732
All are welcome to take in this presentation hosted by the Thompson Rivers University Faculty Association (TRUFA) Equity Committee. Mykitiuk is a professor of disability law, health law, bioethics and family law at Osgoode Hall Law School at York University. She is an author and researcher with an interest in performative knowledge translation. Current projects involve reproductive health and intergenerational justice related to household toxins, production and accessibility of disability art, and implications of the use of the Convention on the Rights of Persons with Disabilities regarding reproductive and genetic technologies. No registration required.

Facilitator Development Workshop (FDW)
April 27 - May 1, 9 a.m. - 4 p.m. HOL204
Cost: $600 if you register prior to April 1; $800 thereafter
If you've participated in the Instructional Skills Workshop (ISW), you're now eligible to become a facilitator. The FDW will help you develop and refine your facilitation skills through peer feedback in a supportive environment. You'll have the chance to practice your teaching techniques through mini-lessons, and to develop and enhance strategies for facilitating the ISW process in group settings. Register here.
Course Renovation Institute
May 4 - 8, 9 a.m. - 4 p.m. OL121
Are you working on a new course or planning to tweak an existing one? Join this five-day workshop to map course concepts, compose learning outcomes, plan instruction, and select activities and assessment strategies for your students. We'll use the process outlined in the book Rethinking Teaching in Higher Education (2004) by Saroyan and Amundsen. You'll explore course redesign options through reflection, facilitated discussion, and peer feedback. Register here.
Show Up and Write!
Fridays, 10 a.m.-12 p.m., OL340 & virtually
Based on the successful "Shut Up & Write" community movement, this weekly writing group provides a quiet space to join with faculty and staff at TRU to make time to write. Each session will begin with a quick check-in, and close with a wrap-up/debrief. The rest of the time will be spent working on your own writing project and goals. CELT staff will be present to keep sessions on track and to offer encouragement. No registration is required. Email celt@tru.ca to arrange for attending virtually.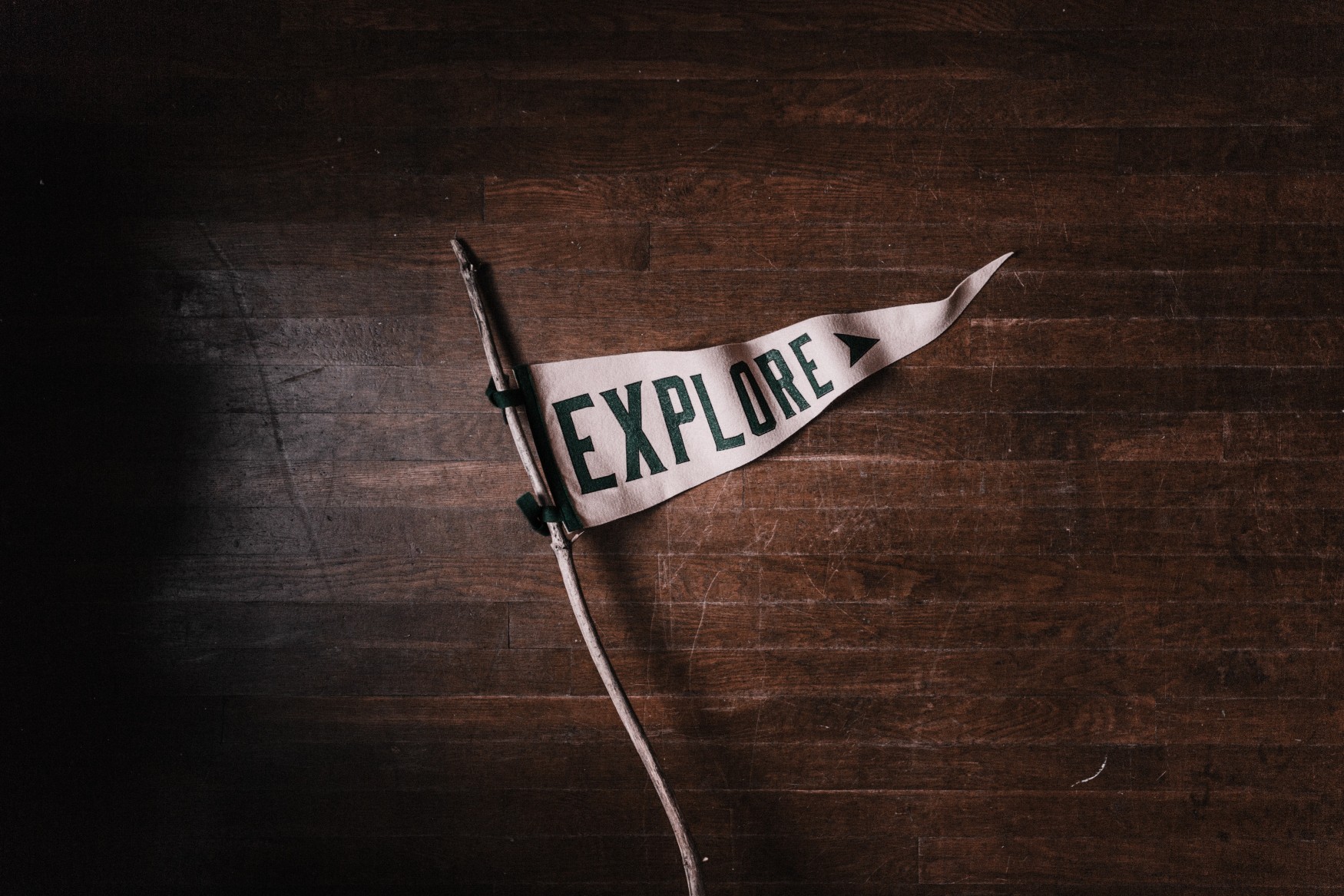 Scholarship of Teaching & Learning
Community of Practice
March 12, 10-11 a.m., OL344
This community of practice meets monthly to support starting, advancing or finalizing faculty-led SoTL projects. We discuss project ideas, ethical considerations, data collection, literature search strategies, and knowledge mobilization. New members are welcome at any time. Register here.
Research Showcase
March 25, 2:30 - 4:30 p.m.
Interested in learning about the kind of research the SoTL Scholars are undertaking--and how that research is impacting students? This showcase will highlight examples and information about the SoTL Scholars grant, the application process and timelines, the community of practice, and the spring retreat. Register here.
Regional Group
The Society for Teaching and Learning in Higher Education (STLHE) is supporting the establishment of regional SoTL groups. The BC Regional group will meet monthly online. The intent is to provide a conduit of support for SoTL to flourish among faculty across multiple institutions through sharing interests, information, resources. To join, or for more information, email kloy@tru.ca.
Annotated Literature Database
A creative commons WordPress site offers a bibliography based on a list of nearly-comprehensive searchable SoTL terms. Visit here to access this valuable resource developed by Nicola Simmons of Brock University.
Retreat
May 19 to 22, 9 a.m. - 4 p.m., OL 340 & OL 344
Join a group of faculty colleagues and members of the CELT team for resources and information to start, continue, or complete your SoTL inqjuiry. More details coming soon!
Speaker Series, Nicola Simmons
May 22, time and location TBD
Dr. Simmons, a national and international leader in the Scholarship of Teaching and Learning, will host a presentation on SoTL for TRU faculty.
Sustainability across the Curriculum, Community of Practice
March 17, 1-2 p.m., OL344
This community of practice welcomes faculty members committed to advancing sustainability issues within their courses, higher education, and our community more broadly. Together, the group sets the monthly agenda and determines the projected outcomes. We discuss readings, share course innovations around sustainability issues, give informal presentations, consider various definitions of sustainability. Join us to see and to shape what happens. Register here.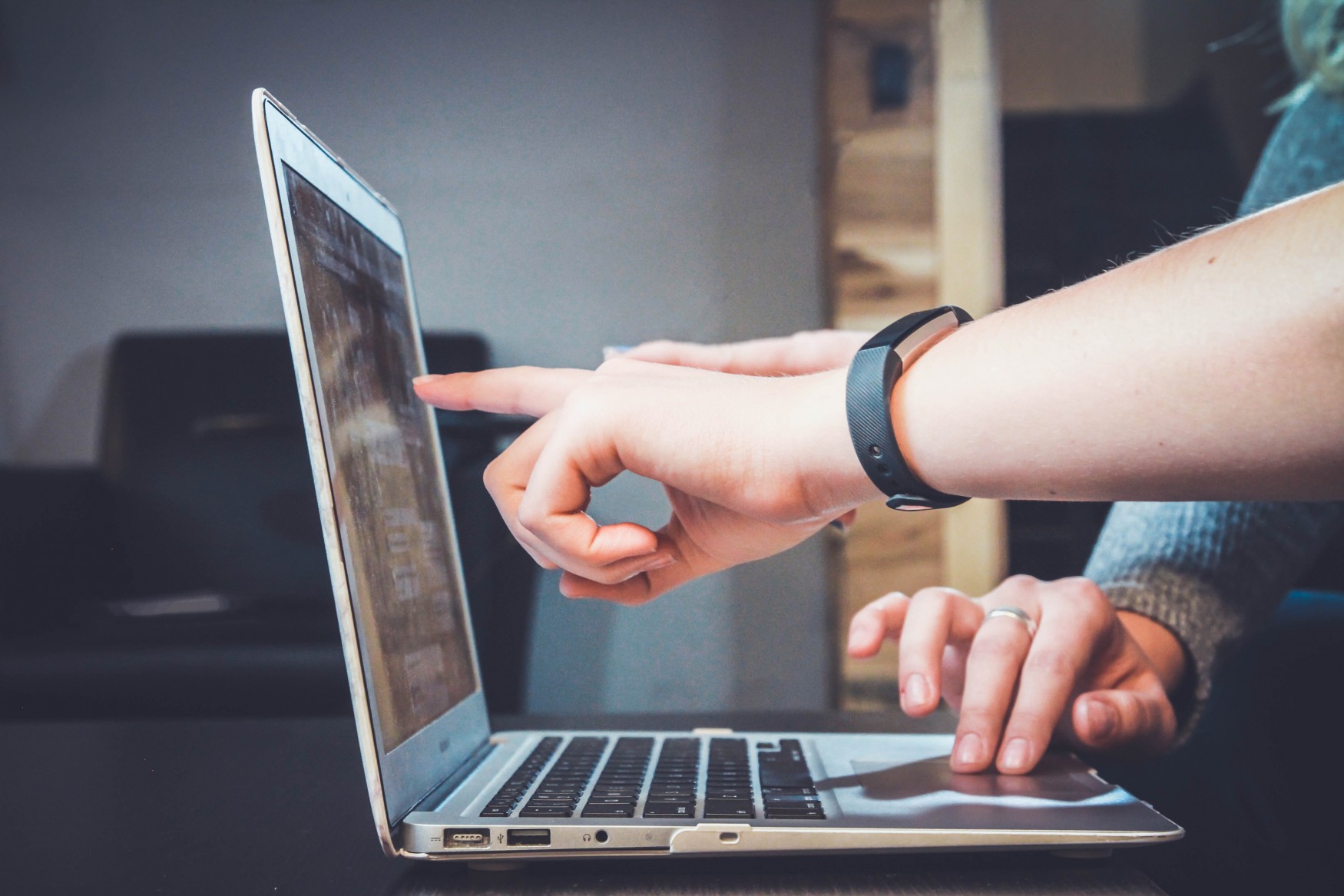 Learning Technology Workshops and Drop-in Sessions
Join members of the Learning Technology teem for revamped winter workshops. They're ready to help you explore how cutting-edge applications, ideas, and tools can enhance and support your teaching. Weekly drop-in sessions complement a host of exciting workshops.For full descriptions and to register visit here.
Facilitators: Jamie Drozda, Dr. Brenna Clarke Gray, and Dr. Matthew Stranach
Accessibility with Texthelp Read&Write
March 6, 3:10 - 4 p.m. OM1411
From more authentic assignments to more effective writing, there are a lot of great arguments for taking your teaching out of closed systems like Moodle and on to the open web. In this session, we will look at an introductory overview of three tools for teaching on the open web — WordPress, Wikipedia, and Twine — and talk about the rewards (and risks!) of doing our learning and teaching in public. By the end of this session, you'll have had hands-on time with these tools and be able to decide if this kind of teaching is right for you. Register here.
Is Anybody Out There? Tech Tools for Feedback
March 23, 11:30 a.m. - 12:30 p.m. CAC130 Alpine Room
It's the age-old question: Do your students read your feedback? And when you're in the classroom, do you know when your materials have landed with students? Feedback is difficult, and making it meaningful is even more so. In this session, we'll look at three tools for making feedback more efficient, timely, and relevant to students and engaging for everyone: animated gifs, polls, and video feedback for assignments. We'll practice using all three and discuss what situations might be best served by each method. By the end of the session, you'll be able to implement at least one new tool in your classes immediately. Register here.
K-16 Mind the Gap
Grant applications welcomed! The Mind the Gap program provides opportunities for teachers from School District No.73 (Kamloops-Thompson) and TRU faculty to support sharing and the development of collaborative projects with the goal of spreading awareness and practice. For more information contact Dr. Susan Lidster slidster@tru.ca or visit the website.
Seeking Reviewers for Imagining SoTL: Selections from the Banff Symposium
Visit this brand new journal's homepage to register as a reviewer of research articles, reflective essays, calls for collaboration, reports on SoTL in practice and other scholarly works written for a broad SoTL audience. Visit here to register as a reviewer.
Teaching Triangles Program Seeks Two Faculty Participants
The Teaching Triangles Program offers educators the chance to visit two of their colleagues' classes and discuss observations and reflections in groups of three. More participants are required for this term. Please email cives@tru.ca for more information or to sign up.
"This program gave me a great chance to see how other teachers teach. I think there is a lot one can learn from watching experts at work, especially when you get to ask them why they do what they do."
--Cael Field, Lecturer in Respiratory Therapy TRU
Apply to Review an Open Textbook
To ensure the content in the BC Open Textbook collection achieves or surpasses the academic requirements of the post-secondary institutions of BC, a review system to rank each open textbook has been developed. You are invited to apply to review an open textbook to help deliver quality content to students and faculty. Approved reviewers receive a nominal honorarium.
Teaching & Learning Inquiry: SoTL around the world
Call for submissions! The journal of the International Society for the Scholarship of Teaching and Learning (ISSOTL) invites colleagues from regions or groups typically underrepresented to submit descriptions of Sthe Scholarship of Teaching and Learning (SoTL) from within specific geographical, national, and /or regional context. Visit the website to learn more.
University of Calgary Postsecondary Learning and Teaching Conference: Mentorship in Higher Education
May 3-5, 2020, Calgary, AB
Faculty, instructors, administrators, librarians, staff, students and postdoctoral scholars are invited to explore mentorship in Higher Education - and the scholarship, approaches, practices and issues surrounding it - in the postsecondary context. Visit here for more information.
Vancouver Island University Teaching and Learning Conference: Teaching Less, Learning More!
May 7-8, 2020
Call for submissions is open until March 6, 2020 on models, descriptions, and discussions on ways to reach more students more deeply. Sessions are invited on these or other topics: classroom practices, strategies for access and inclusion, activities and practices to promote critical thinking, approaches to feedback and evaluation of learning, technological solutions for increasing learning while decreasing work, program-level innovations through strategic design and planning, and strategies for leveraging social dimensions of learning.
BC Campus Festival of Learning: Disruption and Transformation
May 11-13, 2020, Vancouver, BC
CELT is co-sponsoring this year's Festival of Learning, B.C.'s largest celebration of teaching and learning in higher education. Held every two years and welcoming about 500 attendees from all over B.C. and beyond, the Festival is a great opportunity for faculty, students, leaders, librarians, learning designers, educational technologists and accessibility/ disability educators and professionals to network and learn together. Visit the website for more information.
Canadian Society for the Study of Higher Education (CSSHE): Bridging Divides
May 31-June 2, 2020
This conference is offered in conjunction with Congress of the Humanities and Social Sciences, CSSHE will hold it's annual conference at Western University. Visit the conference/congress site for more details.
British Columbia Council for International Education Summer Conference:
Changing 21st Century Demands on Education
June 9, 2020, Vancouver, BC
This event precedes the Global Internship Conference and is intended to provide an essential platform for the growth of BC's international education sector. Visit the BCCIE website for more information.

Focus on Teaching is the monthly newsletter of the Centre for Excellence in Learning and Teaching (CELT). We showcase instructional development opportunities for TRU faculty and staff, and up-to-date information on our current projects, initiatives and learning opportunities. To read past issues of Focus on Teaching or to subscribe to our mailing list, visit our Newsletters page.
Questions about learning and teaching? Contact CELT or visit us in OL 349.