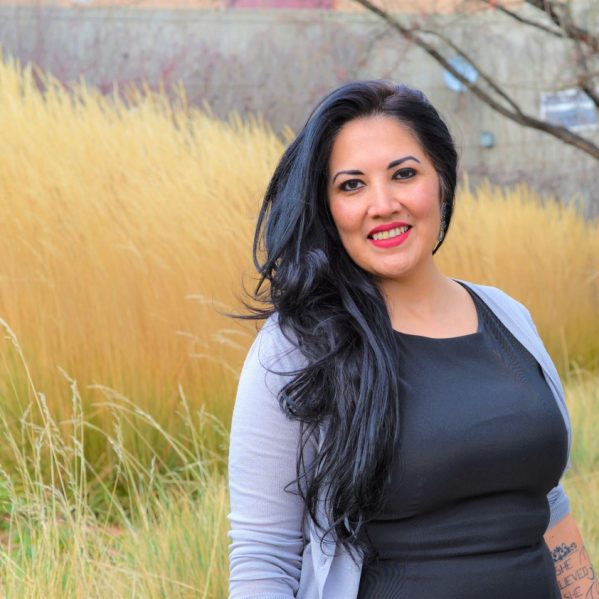 Nearing the end of her Master's in Education, Juanita Lindley received an Indigenous Research Capacity and Reconciliations Connections Research Grant from the Social Science and Humanities Research Council (SSHRC). The $50,000 prize is for the implementation of her research project, "Envisioning a Hub Center for Healing."
Juanita, who has been in recovery for over a decade, studied addiction during her undergrad at Nicola Valley Institute of Technology (NVIT) in Merritt. "I can't wish that it was anything different than it was because of what it taught me. I believe that this is my purpose work – which fosters my healing."
An overarching issue following treatment is the lack of aftercare, which can lead to a relapse. "The individual might have had this transformative experience, but returning to a community that doesn't necessarily reflect that change is deeply problematic," Juanita said.
Being confronted by the habits, patterns and accepted social norms (for example, you've stopped drinking, but your friends continue to do so) can be challenging and triggering.
"You may have changed, but your rules don't apply to anyone else," Juanita said. "This kind of shift can open the door to any number of emotions from all parties: resentment, anger, hostility, disappointment, shame and feelings of inadequacy."
If the recently recovered – and highly vulnerable – individual doesn't have a safe, supportive, empathetic space or community to connect with, many potential landmines could make lifelong recovery a deeply challenging journey.
"Coming out of treatment is anxiety-inducing. There is so much fear. About two weeks before you are released, that anticipatory stress begins to rise. You're coming from a sober-centric environment that nurtures, fosters and encourages. When you leave that place, you are living your life minute to minute, navigating through triggers and temptations."
Juanita's mission is to help bridge the gaps between treatment, recovery and sobriety. The Hub Centre for Healing would foster a continuum of care that socializes individuals as they transition back into the community, in a space that provides all services under one roof.
How do we, as a community, do a better job to support those in recovery? To Juanita, there's a collective responsibility. "If you want to see your community change, you have to embody that change. We talk about wanting to have strong, healthy communities, and that starts from within. No one is exempt from having healing work to do."
A regular at Cplul'kw'ten, Juanita was well known amongst staff and students. Shawna Walker, Learning Strategist – Indigenous Connections reflected: "Juanita is a powerful, traditional, Indigenous woman. This project has been her dream for some time to develop this work in Merritt. We are all very proud of her accomplishments."
When it comes to breaking down stigma, there is a hierarchy of acceptable addictions. "There are obvious addicts versus those hiding behind socially acceptable addictions such as alcohol, food and gambling – those have a place in daily life, and yet drug use has very little leeway in regards to support."
Juanita reflects on the nature of addiction, and notes that it doesn't matter about frequency, it's about impact."
Watching friends and loved ones grapple with addiction is frustrating and heartbreaking. "We want to be saviours – and yet, we end up creating more stress. You can't save anyone you can only heal yourself. And you can't save someone that doesn't want to be saved. We as the loved ones want the addict in question to go from point A to point B, but that's not the way that goes. The individual is going to ricochet all over the map," Juanita cautioned.
Working through the root of addiction goes as deep as geological layers. "It's an ongoing work in progress. You're working through your past. It's important to understand that not completing treatment is NOT a failure, nor was it time wasted."
Anyone who has dealt with addiction can appreciate the rollercoaster of emotions. Anger, hope, grief, disappointment, vulnerability, fear, resentment, it's a cycle that repeats itself.
Trying to ask for help in the face of judgment or stigma can deter someone from reaching out. As far as navigating through those treacherous waters – Juanita shared some insights on how to best support that individual:
Accept conditions and circumstances on a situational basis.

Establish healthy boundaries based on needs for safety (and stick to them).

Understand that the addict isn't who they used to be prior to substance misuse.

Build confidence and heal through education.

Seek emotional support and guidance from a counsellor or sponsor.
As she looks forward to the future, Juanita reflects on the immense power of optimism. "Hope mobilizes us – it can pull us upwards from our rock bottom moments, and move us forward."