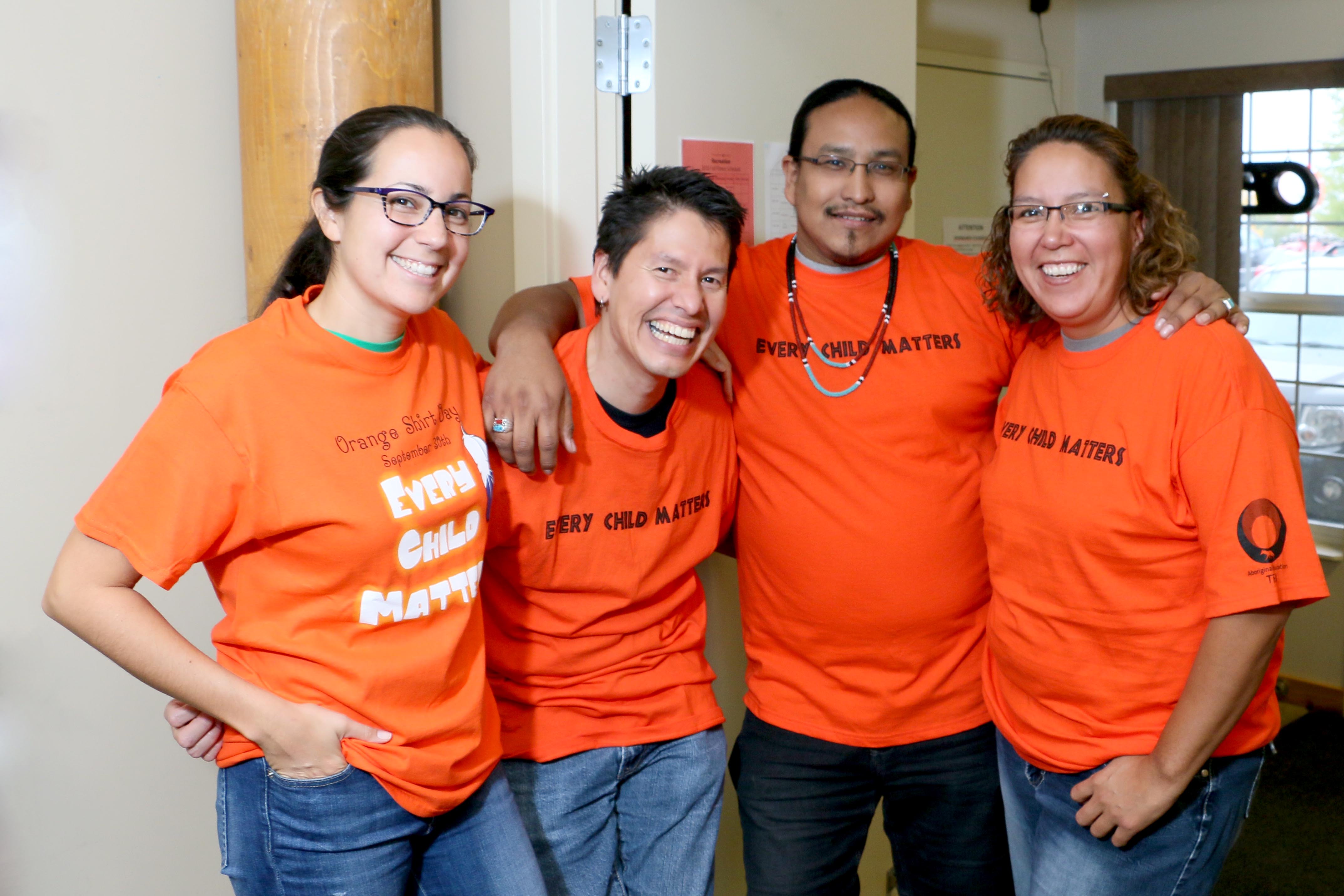 Phyllis Webstad grew up on the Dog Creek Reserve near Williams Lake, BC, before she was sent to St. Joseph Mission Indian Residential School when she was only six years old. The School of Business and Economics alumna is also the woman behind Orange Shirt Day—a day that brings awareness to Aboriginal youth and Residential School Survivors, celebrated annually on Sept. 30.
The commemorative event grew out of a childhood experience, when her new orange shirt was taken away upon arrival at St. Joseph Mission Residential School. Today, that orange shirt represents an opportunity to celebrate youth through the slogan "every child matters" and to continue a dialogue for those who attended Residential School.
"I chose September 30, because it represents back-to-school, a time when children were taken from their homes and a time for new beginnings. It's early in the year, but it gives teachers a chance to plan events and educate the next generation," said Webstad.
The event has grown rapidly since its inception in 2013 and is now being celebrated in small circles across the globe as far as Italy, Japan, Denmark, Australia and Israel, according to Webstad.
Most notably, Vancouver City Council's response to the Truth and Reconciliation Commission Call to Action #80 is a recommendation to proclaim September 30 as "Orange Shirt Day" in honour of Residential School Survivors.
"For this to become a national day of recognition would be a dream come true. This is my passion and I would love to be able to dedicate more time to it," said Webstad.
On Friday Sept. 30, Aboriginal Education will host an Orange Shirt day celebration in the Campus Commons starting at 11:30 a.m. Free pizza and orange shirts (on a first-come first-served basis), will be given out prior to the event at the Gathering Place starting at 11:00 a.m., wrapping up with a round dance at 12:30 p.m.
The event is an opportunity for First Nations, local governments, students, faculty and staff to come together in the spirit of reconciliation and hope for generations of children to come.