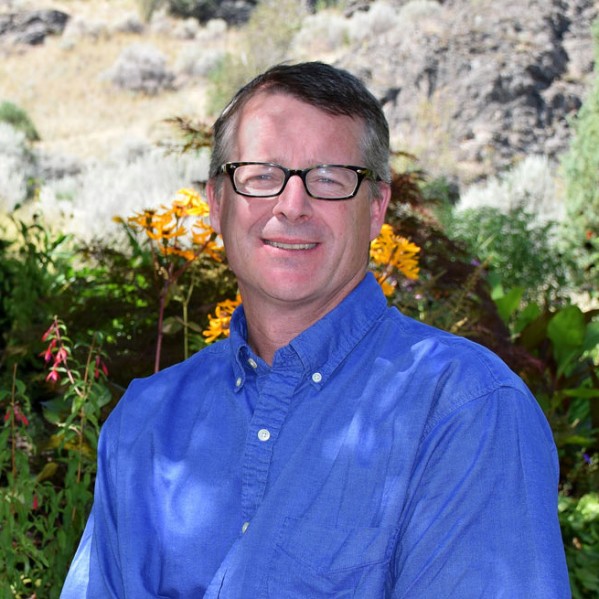 The Real Estate Foundation of British Columbia (REFBC) has granted $150,000 to TRU in support of the creation of a Natural Sciences and Engineering Research Council (NSERC) Industrial Research Chair position.
This is the second grant TRU has received in support of the creation of the NSERC Research Chair position—the first being $250,000 from Genome BC.
"This investment by the Real Estate Foundation of BC is the second major donation supporting reclamation research that will take restoration and climate change ecology to the next level at TRU," said Alan Shaver, TRU President and Vice-Chancellor. "This investment will have a positive impact on the tools available to ensure the environmental sustainability of our region—one of TRU's major strategic priorities."
Creating an NSERC research chair position supports the development of industry-based solutions to environmental problems and is one step closer towards the creation of a Centre for Ecosystem Reclamation at TRU—the first of its kind in Canada.
"Sustainable management means that we meet our immediate needs without compromising the needs of future generations, including environmental, social and economic needs," said Dr. Lauchlan Fraser, full professor and candidate for the NSERC Industrial Chair. "A key aspect of sustainable management is the restoration and remediation of lands that have been disturbed because of industry practices. Funding from the Real Estate Foundation will allow us to pursue targeted research in ecosystem restoration that will benefit the British Columbia interior."
Industry-specific regulations exist for the mining, oil and gas, forestry and transportation industries, and the Centre for Ecosystem Reclamation at TRU would add innovative strategies to restoration management plans.
"The mining reclamation standards and policies that will be developed through the Industry Research Chair have the potential to transform land use attitudes and practices around resource extraction and restoration of healthy ecosystems," said CEO, REFBC, Jack Wong. "In particular, REFBC is pleased to support collaboration between the mining industry and a variety of partners, including researchers, First Nations, and the BC Ministry of Energy and Mines, to achieve a lasting positive impact."
TRU Contact 
Dr. Lauchlan Fraser
Professor, Thompson Rivers University
250-377-6135
REFBC Contact
Stephanie Butler
Communications Coordinator
stephanie@refbc.com
604-343-2620
About the Real Estate Foundation of British Columbia
REFBC is a philanthropic organization based in British Columbia, Canada, and whose mission is to transform land use attitudes and practices through innovation, stewardship and learning. Through grants, REFBC provides funding to non-profit organizations working to create positive change in BC communities.
By supporting innovative and progressive solutions, REFBC's work contributes to resilient, healthy communities and natural environments. Since launching the grants program, REFBC has approved more than $70 million for real estate and land use initiatives across BC.