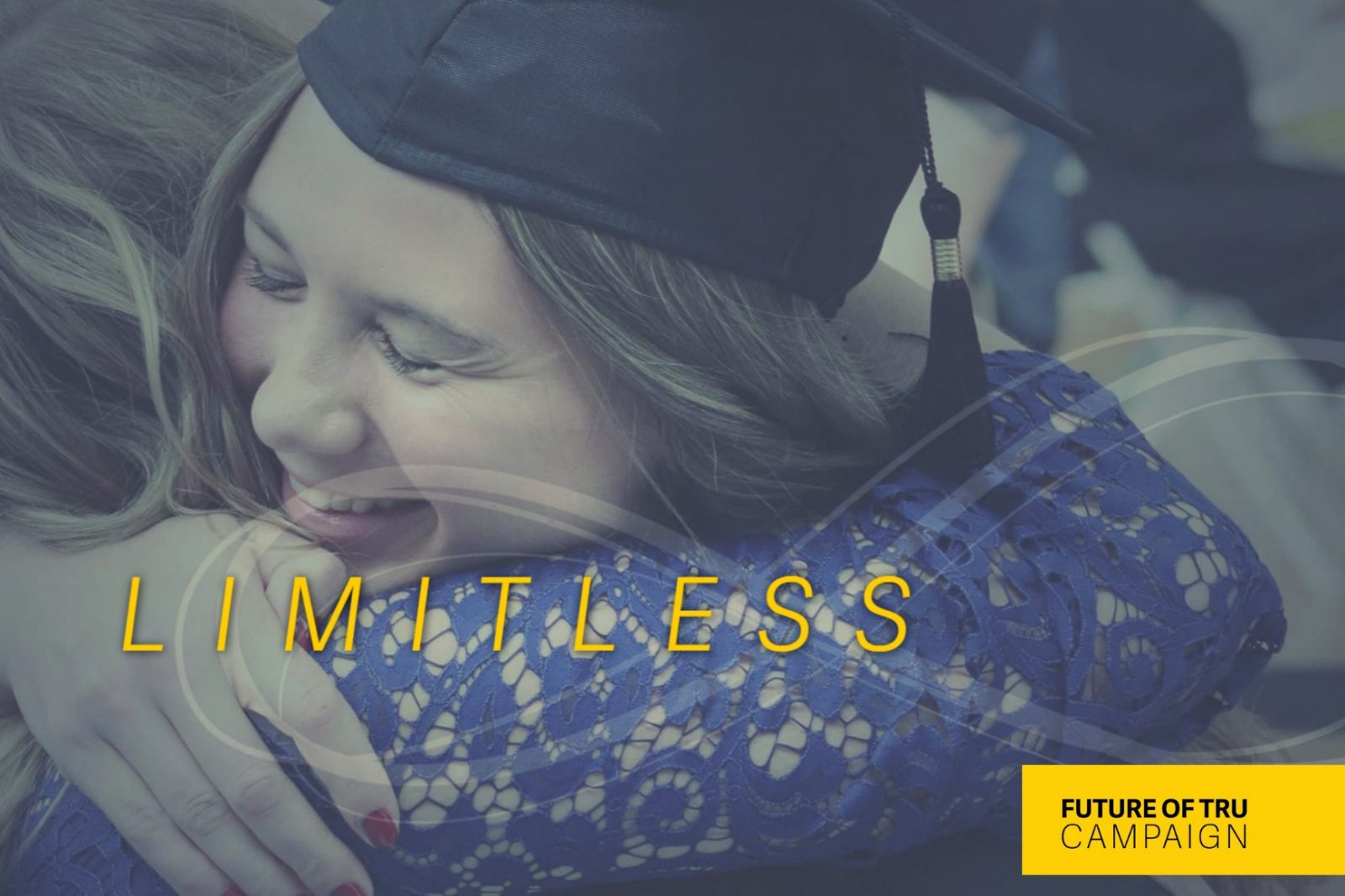 The future is truly Limitless.
TRU's Limitless fundraising campaign is nearing its $50-million goal with weeks left, and after a year of uncertainty. To date, Limitless has generated $49 million, including more than $8 million since the public launch 1.5 years ago. Many generous donors have continued to give during the pandemic and thousands have contributed to Limitless over a years-long period that comes to a close at the end of this month.
Limitless Headlines:

Students support students with donation to fund bursaries
Fiona Chan, who is a TRU donor, co-chair of the campaign and has served in many capacities at TRU over 25 years, says supporting student learning has always been rewarding. Chan has created and generously supports merit-based and needs-based awards for students.
"The work I've done with TRU over the years is dear to my heart because I believe in the cause and the importance of education to this community," Chan said. "It makes me proud and I hope all donors feel that sense of pride in TRU when they meet students and see the work they are doing. That's why I continue to be involved, and why I have supported Limitless."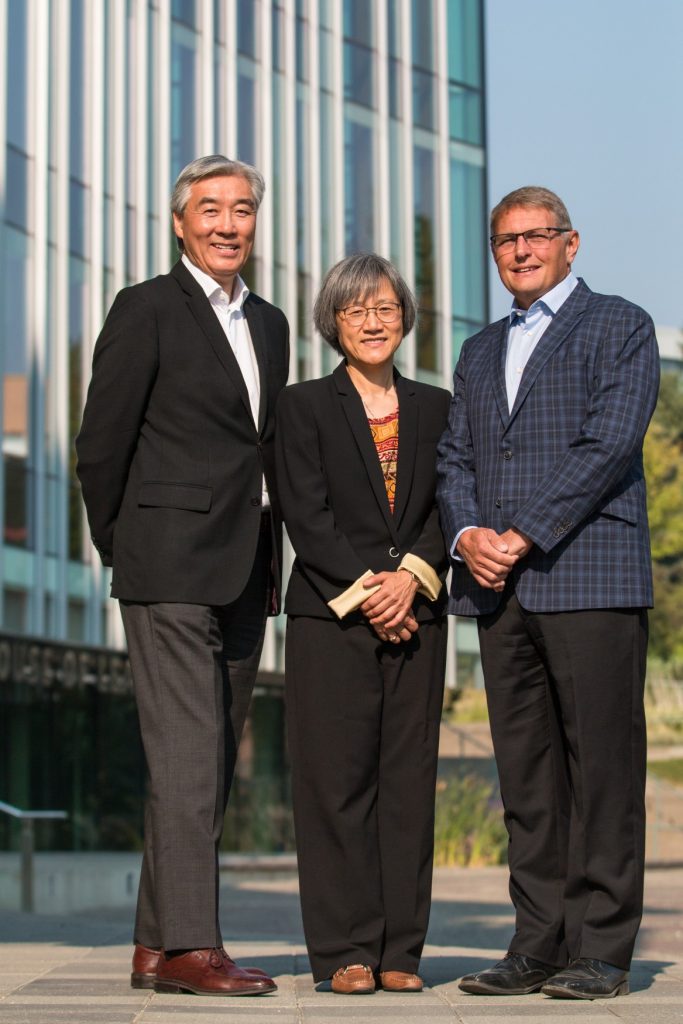 Donors Bruce Gysel and Jack Wong have also served as campaign co-chairs. Gysel and his family generously support financial awards for business students at TRU. Wong worked closely with the TRU Foundation as CEO of the Real Estate Foundation of BC (REFBC) before his retirement to fund initiatives that advance environmental sustainability.
"To me, TRU has redefined what it means to be a university. A leader in distance education and community engagement, I have found TRU excels in applying research and reaching new audiences," Wong says.
REFBC supports TRU research on ecosystem reclamation and sustainable agriculture, including funding that supported the creation of a Natural Sciences and Engineering Research Council (NSERC) Industrial Research Chair position.
"It has been my privilege to support the university's faculty, staff and students to serve their communities by advancing sustainable land use and real estate practices," Wong says.
The Limitless campaign consists of four pillars:
Supporting students establishes more scholarships and bursaries to open doors for more students and ease their financial worries so they focus on their education, discoveries and achievements.
Innovating for the future provides funding for more research-related initiatives; TRU's researchers are exploring solutions to problems that affect people's lives, from land reclamation to retaining early childhood educators to justice for people with mental health issues.
Building capacity establishes better spaces on campus and provides latest equipment, enhancing learning experiences for students and researchers.
Collaborating with community helps build more of the services and relationships that TRU has been increasingly developing in all of the communities it serves.
Gysel and his family have established and supported awards for students in the School of Business and Economics, including an entrance scholarship for Master of Business Administration students, and bursaries to support students who have shown an interest in leadership and volunteerism.
"It's been a remarkable journey to watch TRU evolve from the days when I was a student and an instructor many years ago," Gysel says. "To be able to support current-day students is an experience I value because the growth of the university is reflected in the exceptional students and alumni I've met who are going out into the world and doing great things."
Chan, Gysel and Wong have served as co-chairs on the Limitless campaign since 2018. For more on Limitless, or to give during the final days of the campaign, visit tru.ca/limitless or contact the TRU Foundation.
Limitless Headlines:
Limitless campaign surpasses $48 million
Fresh funding brings Indigenous learnings to the forefront
BMO donates $750K for Indigenous students at TRU
TELUS sponsors carbon accounting program
TRU receives posthumous $350,000 donation
TRU Alumni and Friends Association donates $10,000 to First-Year Student Resiliency Fund
Windsor Plywood Foundation chips in $75,000 for TRU carpentry program