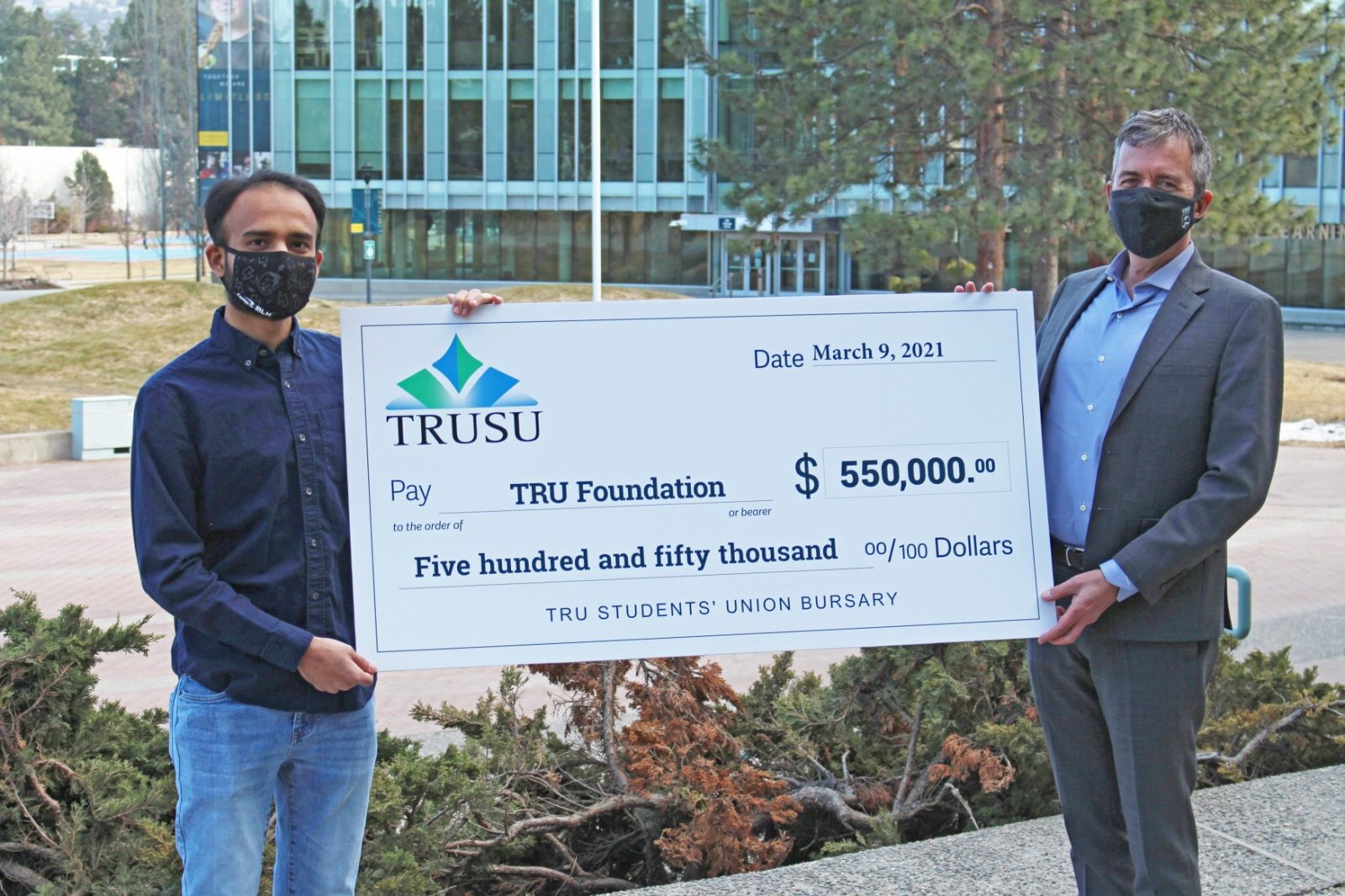 The latest contribution to TRU's Limitless campaign comes from students, who know first-hand the importance of financial aid during university. Student activities were severely diminished during the pandemic, but funds that would have supported those activities will still benefit current and future students.
The TRU Students' Union recently contributed $550,000 to fund more annual student bursaries and the TRU Society of Law Students has pledged $25,000 to support student initiatives in the Faculty of Law.
Student support is one of the priorities of the Limitless campaign, which has raised more than $8 million since its public launch 1.5 years ago. The campaign is within reach of its $50-million goal after a year of uncertainty and the final day for university donors to support Limitless is March 31.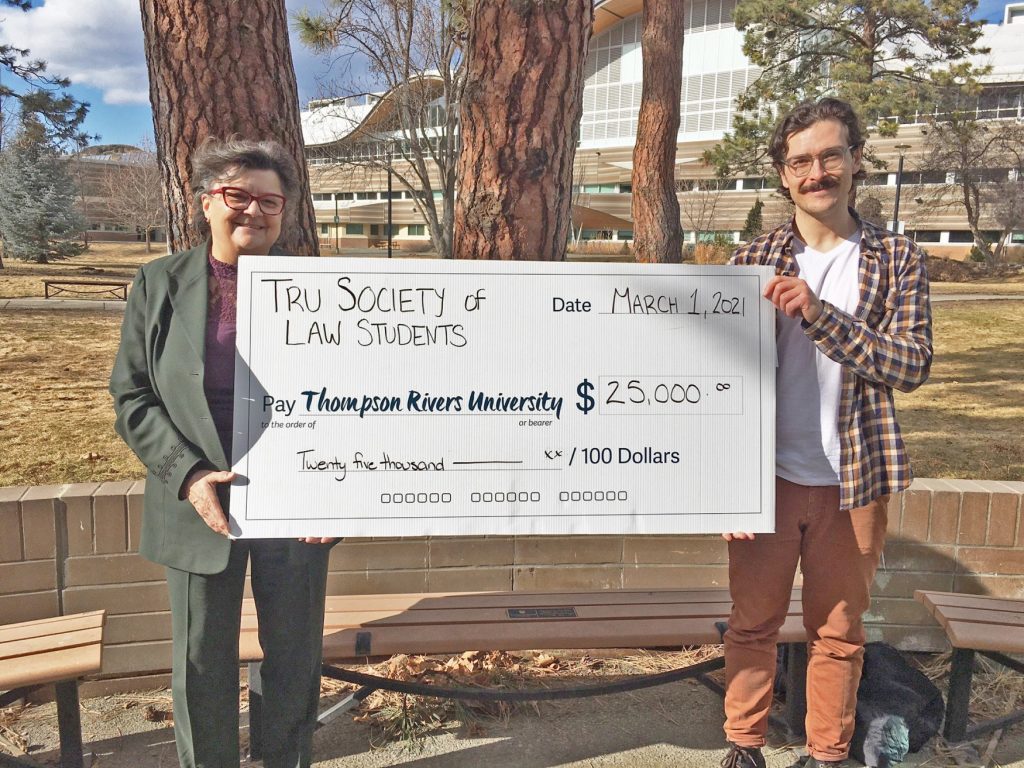 TRUSU's donation will fund at least 35 student bursaries every year going forward. The students' union started an award endowment with the TRU Foundation nearly a decade ago and, because of its latest contribution, it will support twice as many students with bursaries over the next 10 years.
"We are excited to be able to increase the number of students our endowment supports. This bursary will support hundreds and hundreds of students over the next decade. It is one of the ways that we are working to make education accessible and affordable for our members," said TRUSU Vice President of Services Dipak Parmar.
TRUSU provides student grants for initiatives such as club events, workshops and conferences but the pandemic drastically affected student activities in 2020. Its grant program was underused last year because on-campus activities were cancelled and virtual events typically cost less for students to attend. TRUSU sought to repurpose the funds, while still supporting students. Students can apply for bursaries, scholarships and awards through the Student Awards and Financial Aid office at tru.ca/awards.
Meanwhile, the Society of Law Students has pledged $25,000 toward an endowment that will support a number of student initiatives in the coming years. The organization organizes events and activities in the Faculty of Law, including orientation week and an annual trip for new graduates.

"The Society of Law Students identified an opportunity to use accumulated savings in a way that directly benefits students," said Treasurer Lucas Johnson. "The revenue from the endowment with the TRU Foundation will advance student interests through scholarships, conference funding, and broader initiatives."
For more on Limitless, contact the TRU Foundation at foundation@tru.ca or visit tru.ca/limitless.