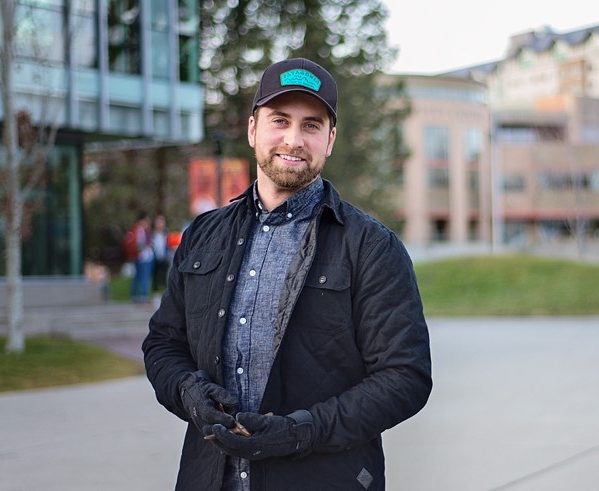 As the recipient of the Undergraduate Research Experience Award Program (UREAP), flight instructor Jonny Davis is forever in pursuit of aviation-related research and innovation.
As he nears completion of his Bachelor of Interdisciplinary Studies (BIS) degree, Jonny's educational quest is to further aviation safety and foster training renewal initiatives in regards to off-airport landings; the UREAP project creates a "full circle situation in the way my education and training all tied in together."
Also the recipient of the Sparky Imeson Memorial Award from the British Columbia Aviation Council and the BC General Aviation Association, Jonny noted that there was a particularly special honor that came with the Aviation Council prize. "Imeson was a pioneer. When knowledge on flight near mountainous terrain was limited, the flight instructor went forth and created it via his own experiential research. This led to his writing of the Mountain Flying Bible, which was adopted by aviation training experts worldwide."
Jonny's love of flight was sparked in his early childhood. Newfoundland born and raised, he has vivid memories of a flight in a small helicopter. "It was instant love. Even before I took that trip, I was daydreaming about flight; airplanes, helicopters and airports fascinated me. I drew a picture of a plane with my name next to it. I was already envisioning my future! Even back then I would tell people it was what I wanted to do with my life."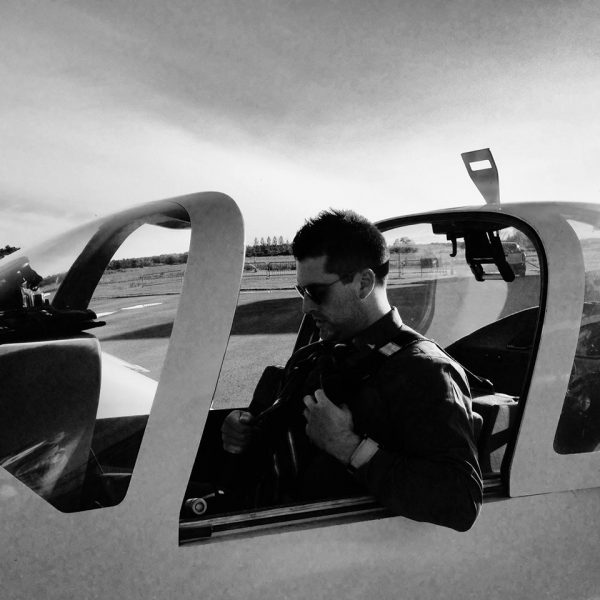 His older brother, now a fixed-wing pilot and training captain at PAL Aerospace and PAL Airlines, also took him on airplane rides during his time at flight school. He once did a maneuver called a spin, which dropped the plane corkscrew-style.  That style, known as aerobatics, is now Jonny's instructional area of specialization.
"I've always loved machinery. I love that bond, that human and machine interaction – and the responses to my input. I consider myself one of the 'old breed', which are pilots who still like to be in the air, with the airplane, rather than on the ground. Drone technology is cool, but it's missing something for me; I want to be up there with it, interacting symbiotically. The machine performs, but the operator has to too, both physiologically and psychologically. There is a quote that states: 'the engine is the heart of an airplane, but the pilot is its soul.'"
"Flying, in general, is great, but aerobatic flying is 3-D freedom, which is something I am really passionate about. A mile of road takes you a mile, but a mile on a runaway takes you anywhere in the world."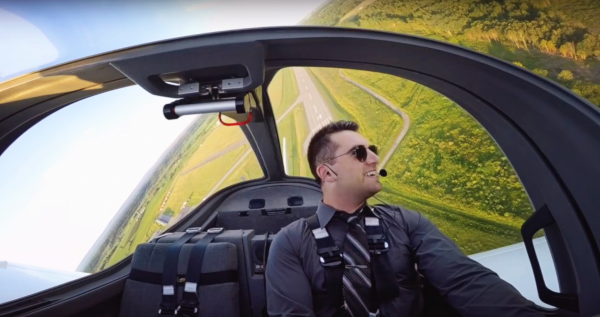 The UREAP project focuses on furthering flight safety in regards to pilot training and current regulations as they apply to general aviation, non-professional pilots.  "Non-professional pilots are not held to the same standard as a professional would be. There are required and recurrent operational training checks set in place for the professionals, but those flying non-professionally aren't expected to meet those expectations." Through his work, Jonny argues that there is a lack of proper or updated regulations, as well as an omission of educational intervention, both of which are promoting higher incidences of accident rates in non-professional aviation in Canada.
After high school, the champion rugby player heard there was a need for Search and Rescue Technicians (S.A.R. Techs) and those job postings were open to civilians who had a paramedicine ticket. He received the necessary training to apply, but the program fell through due to a shift in the military landscape. Jonny was offered civilian release, which at the time was "disheartening." Refusing to give up, he moved forward, even going as far to sell his beloved car to take an aerobatic instructor-rating course in Ottawa.
His academic journey has had some discouragements, which ultimately stemmed from wanting to discover his pathway and only finding dead ends. "I was very frustrated when I was younger— I was without a target to go towards and felt like all my dreams were impossible.  I learned to have faith, resilience and perseverance. I chose not to quit, and decided to just keep on developing and layering those skills."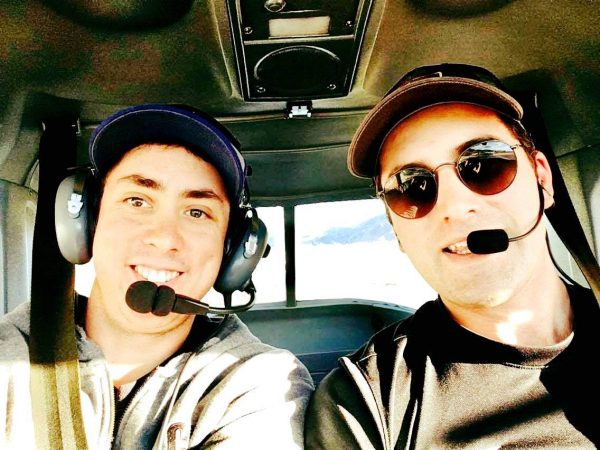 Upon reflection of his collection of flight training at various schools across Canada, he noted, "for most of the training I received scholarships and bursaries, so that was the silver lining for all the previous pursuits that did not work out for me."
His pathway brought him to TRU, where he has been an active participant on campus and is seen regularly at Cplul'kw'ten and the Writing Centre. "TRU is ahead of the game in many ways. I cannot express how much I love and care about this place. I've got to move on, but I wish I could stay and contribute more, but I'm running out of time."
Most recently, Jonny was offered the role President of the Aerobatic Club of BC, which he had to decline in order to accept a pilot position with the Newfoundland based company PAL Airlines. He started ground school for operating his new aircraft in early January.  The UREAP recipient has recently completed simulator–based research flights with participants of the study and has been uncovering issues related to our current training and regulatory systems concerned with general aviation in Canada.
With Jonny's passion, determination and diverse skill set, he's a force to be reckoned with. He has a multitude of avenues he wishes to explore – including military aviation medicine, where he can combine his skills and experiences to serve Canada and continue in aviation-related research within that qualification! "I always want to be working in line with my heart, and that's contributing to humanity." After a detour or two, Jonny is exactly where he needs to be—flying high and heading in the right direction.
Click the links for more information about Cplul'kw'ten and the Writing Centre.