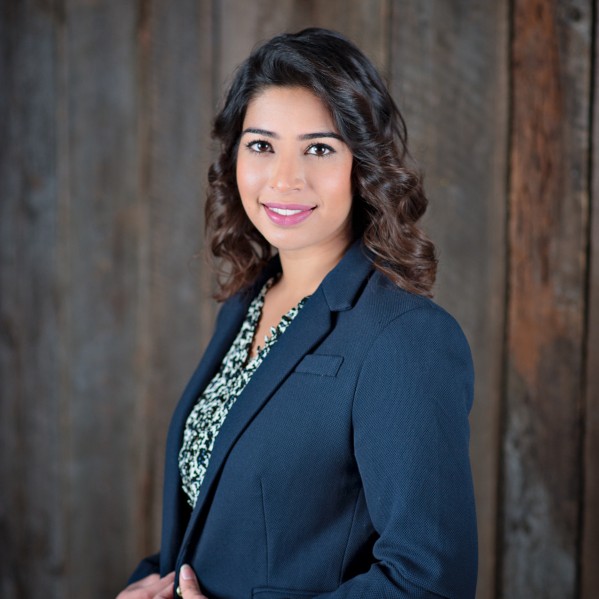 Despite coming from a big institution and a big city, Harman Bains could not have been more excited to attend law school at TRU where the class sizes are small, the professors are engaged and the traffic is "basically non-existent".
"When I learned that TRU had opened a law school, I applied with excitement," said Harman Bains, law class of 2016. "TRU has provided me with many opportunities that I would not have been able to experience elsewhere. The faculty and staff are always interested in hearing the student body voice—which isn't necessarily the case at other institutions."
Bains, the winner of the 2016 Ken Lepin Prize for Excellence in Law will walk the stage on June 10, before returning to her hometown of Vancouver where she has already secured an articling position with multinational law firm Gowling WLG.
During her time at TRU, she took advantage of opportunities to get involved as a student by participating in the 2016 Kawaskimhon Aboriginal Moot negotiations hosted by Queens law school, co-organizing a Social Sciences and Humanities Research Council (SSHRC) funded conference on Indigenous governance and presenting at the TRU Society of Law Students annual conference.
Bains was also part of the team that developed the SUMMONS app (currently in demo mode) that acts as an interface between court registries, the public and lawyers. The group came up with the idea for a project in their course Lawyering in the 21st Century, first offered at TRU Law last fall by Assistant Professor Katie Sykes.
Bains' ability to balance hitting the books with participating and succeeding in such a range of curricular and extra-curricular activities has made the law administration proud.
"Harman has not only been one of the top students academically, but she has also made a tremendous contribution to TRU Law," said Dean Brad Morse.
As for Bains, she attributes her positive experience to a sense of collegiality amongst peers.
"The tone was set in the first-year to make sure we worked together and offer help where needed," she said. "There is a student mentorship program organized by the Student Law Society (SLS) where a senior law student is paired with a first year student to provide advice and assistance where needed."
Looking to the future, her goal is to contribute to her community and to wake up excited to go to work every day.
"The moment the contribution or excitement stops is the moment that I will re-evaluate and work towards a different path to restore one or the other."