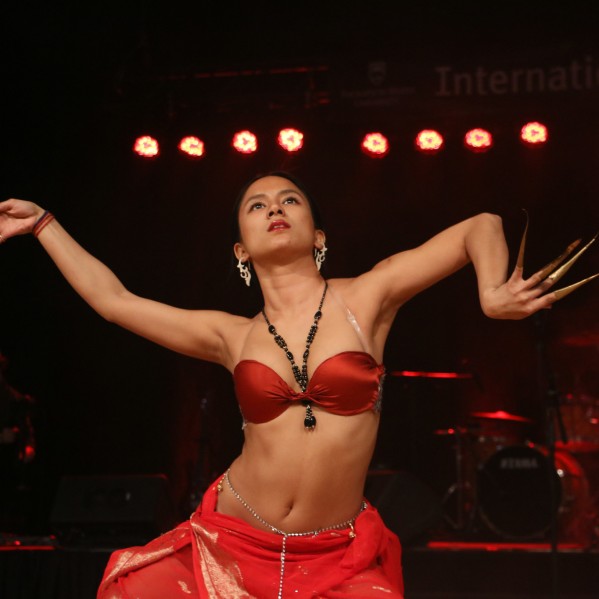 IDays is one of the few occasions where we get the chance to learn, experience and immerse ourselves in authentic cultures from around the globe right here in our own backyard.
The performances and workshops are always an inspiring and exciting display of global artistry and the talent hidden amongst us.
Learn to move to the music with workshops in North-American swing dance, Latin-American and Caribbean dance and traditional dances from Zambia, Zimbabwe and Nigeria.
The week's performances culminate in the International Showcase Friday, March 18, which features music and dance performances like you've never experienced.
What performances are on tap for next week?
Afro-Carribean dance
Bring some joy and warmth to your day with fun, lively Afro-Caribbean dancing. No experience necessary, everyone is welcome.
Tuesday, March 15
11:30 a.m.-12:30 p.m.
Room 127, OL
Swing dance performance
Join the TRUSU Swing Dance Club to learn about swing dance and its culture. They will perform a popular line dance called the Shim Sham as well as teach and showcase the social dance.
Wednesday, March 16
12:30-2:30 p.m.
Student Street, OM
Dance Afreaka
Students from Zambia, Zimbabwe and Nigeria will teach and perform traditional African dances. In this workshop, participants will be organized into different cultural groups and taught the dance moves from that particular culture. To finish off in style there will be a competition to see who has the best African dance moves. Enjoy great music, great people, great style and a great vibe.
Thursday, March 17
2-4 p.m.
Terrace Room, CAC
International Showcase
This has become a favourite for many in the TRU and Kamloops community. As TRU continues to grow as a globally-minded campus, so has the popularity of this event. Students, staff and faculty will amaze you with more than 20 cultural performances demonstrating their talents in music, dance and more.
Friday, March 18
3-8 p.m.
TRU Gym
Schedule of events
Check the 2016 IDays schedule for a variety of food and entertainment options, as well as workshops, speakers, information sessions and presentations, and let your senses be your guide to the many cultures represented at TRU.