Trevor Tessier (RT '15, MBA '18) has joined Action Canada, a non-partisan public policy leadership program that brings outstanding young Canadians together to tackle national issues.
This year's focus is on Canada's housing crisis and finding plausible solutions. While Action Canada applicants aren't informed what the focus is prior to applying, once Tessier made it through the first round of selections, he was happy to discover it is an issue close to his heart.
"I believe that everyone should have shelter. That's an underlying purpose I've always had," he says, adding his career goal is to improve quality-adjusted life years (the quality of someone's life in relation to their years of life) for people in rural and remote communities.
MBA leads to greater impact
Tessier earned his Bachelor of Science degree from the University of Regina prior to entering TRU's Respiratory Therapy (RT) program in 2013. He stayed on at TRU to complete his diploma in Business Administration, followed by a Master of Business Administration (MBA). Tessier credits several professors with giving him positive mentorship over the course of his journey at TRU.
"My leaders and mentors throughout the RT program, specifically Les Matthews, encouraged me to keep going, to push the profession and to push leadership and go the extra mile," says Tessier, adding it was only after working in health-care settings that he realized having business skills would support his goal to improve people's quality of life on a larger scale.
"When you work at the hospital, you see inefficiencies. Now, instead of impacting maybe 10 to 20 patients a day, I can maybe impact a whole system change."
Tessier experienced TRU on campus and off — as a student living in residence for the RT program and as a master's student living in a tiny town in Saskatchewan. Both were positive and created lifelong connections.
"Out of everywhere I've gone to university, TRU has been the best. I really enjoyed living on campus — it made me feel attached and committed," Tessier says. As much as he enjoyed being on campus, it was TRU's online opportunities that brought him back. "I really appreciate what TRU has allowed me to do as far as online learning. . . . You can learn anywhere you live. In fact, I did essentially my whole MBA program in a town of 1,000 people. TRU was extremely flexible and well-organized."
Tessier's leadership skills and commitment to improving the lives of people living in rural settings are what led him to his current position as director of primary health care with the Saskatchewan Health Authority, first in northwest Saskatchewan and then to the southeast portion of the province, where he lives with his wife and young son.
In addition to working full-time, participating in Action Canada, running a business (Allied Exams Corporation) and spending time with his family, Tessier is also completing a Master of Applied Science through Johns Hopkins Bloomberg School of Public Health. And he's doing it all from rural Saskatchewan.
"I have experienced the barriers that come with living in rural communities," he says. "I strive to set a different example for personal and community growth."
Affordable housing for rural communities
While Tessier works in health care, he has a connection to the housing industry as well. Six years ago, he and his brother bought low-income rental properties with a plan to provide safe, affordable housing tenants can be proud to live in. He works with social agencies and directly with tenants to provide flexible payment arrangements when necessary and says he has a particular interest in helping individuals and families who are trying to improve their lives through education.
When he heard about the opportunity with Action Canada, he knew it was something he wanted to pursue.
This year, 15 fellows were chosen from across Canada representing various sectors, all with a common goal to help improve the Canadian experience through public policy. Broken up into smaller teams, the fellows will travel to different areas of Canada to investigate similarities and differences in housing concerns throughout the country.
"There is no blanket approach to housing. It's a very diverse issue," says Tessier, adding that by April, each team will have published a policy paper on the issue and be ready to present findings.
Upon completion of the 10-month term, Tessier and the other fellows will remain part of Action Canada as alumni, available to mentor and connect with other emerging leaders.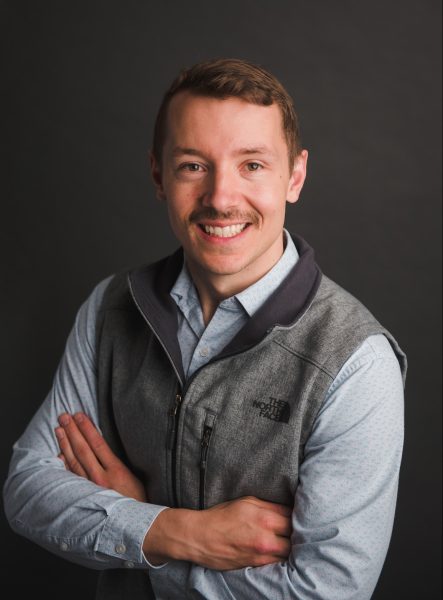 Life and career advice from Trevor Tessier
Find someone doing work you admire — someone you would benefit from having as a mentor. Have a conversation with them. Ask them questions.
Make a goal you can own for a lifetime. Think about what you want to aspire to change within your lifetime. You may only succeed in micro bits, but never quit. Build yourself a vision statement.