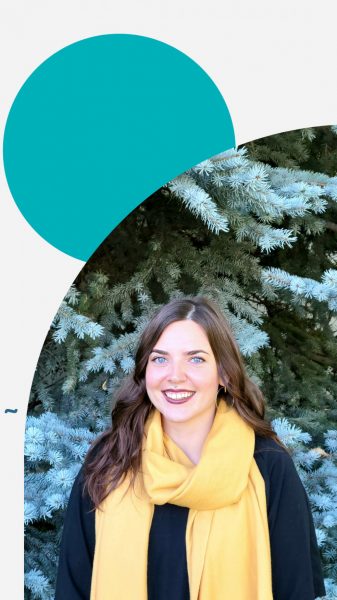 Student Marketing Assistant Hanna Conradi (she/her), collaborated with the Student Wellness Ambassador Team to share their favourite organization tips.
Maintaining tidy and organized personal and digital spaces benefits your academic and emotional wellbeing. It's a time-saver; it increases productivity and combats stress! Here are some reasons for keeping your workspace tidy – digital or otherwise!
It's a time-saver 
A recent international survey illustrated that we spend upwards of two hours a week searching for files and documents. Prioritizing a clean area for working can save you time and energy on searching for lost items. For tips and tricks in organizing your digital space, check out this how-to guide for organizing digital files.
It increases productivity
A tidy workspace means greater odds of getting work done. Our brains are drained by constant cues of disorganization and feeling overwhelmed by clutter makes us more likely to procrastinate. Spending even a small amount of time each day to file and organize materials and to-do lists paves a clear path towards productivity.
---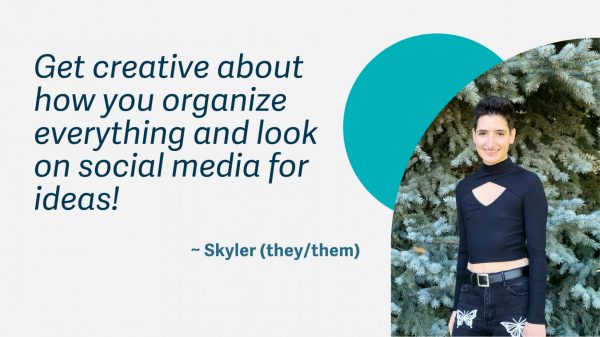 ---
It's a break
While clutter may lead to procrastination for some of us, for others, procrastination may actually lead to less clutter. Cleaning can be used as a way to take a productive break from our obligations. If you're looking for an excuse to take a breather, cleaning out that dreaded drawer of miscellaneous items is one way to take a guilt-free break.
Tip: let's be honest, nothing gets you back on track like cleaning your room while listening to a true-crime podcast. Keeping your mind engaged with something of genuine interest will make a boring or dreaded task more energizing and refreshing.
---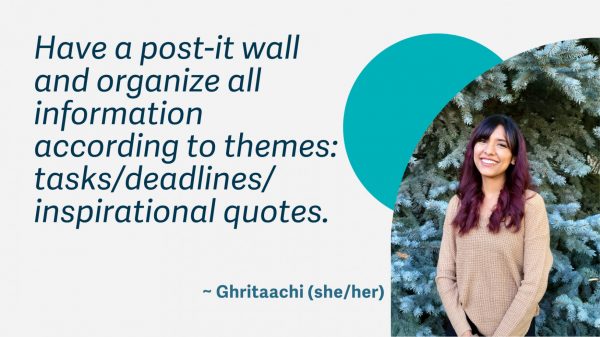 ---
It combats stress
We've all experienced that pesky juxtaposition of needing to tidy but feeling overwhelmed by the mess. It's true that a disorganized space can make us feel like our minds are just as cluttered as our desks. Even if a deep clean is off the table, taking a few minutes to de-clutter every day can do wonders in managing stress levels.
It's a form of self-care
Keeping a tidy workspace can also see positive changes in confidence and self-esteem. Not only does an organized space impact how others see us, but it also impacts how we see ourselves. Let your daily self-care practice include an affirmation that you deserve to work in an orderly environment.
---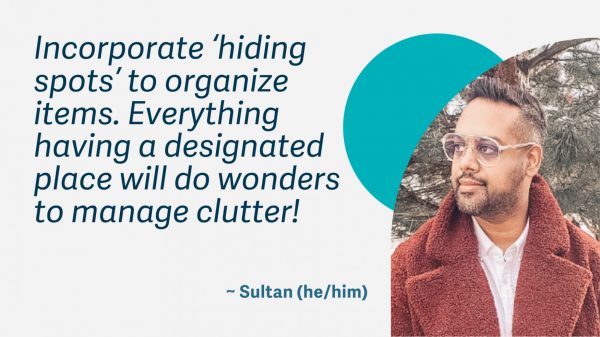 ---
Disorganization Trips Us Up
In addition to seeing organization as self-care, notice how disorganization can be an uninvited intruder. There's nothing more frustrating than being in the middle of a task and having to completely shift gears in order to search for a file or a clean shirt.
---
Visit the Wellness Centre in OM 1749 for more tips on managing all kinds of relationships – not just spatial ones!