Dea DiGiovanni was a post-baccalaureate marketing student at TRU who worked her way through a remote co-op term through Career & Experiential Learning. Without an office to report to or colleagues to connect with face-to-face, Dea was a creative and organizational force when it came to cultivating relationships and completing projects.
She thrived in the virtual setting due to her digital organization skills, which helped her keep track of her tasks, ideas and action items; this allowed her supervisor to easily follow her successes. In this blog post, Dea shared the importance of digital organization in a virtual world.
Spare yourself the time-wasting stress that comes from desperately searching through your computer for an assignment that you can't remember the file name for (or, for that matter, the folder it was saved in). Organizing digital files is a habit that is often overlooked or undervalued, but just like anything else, our gadgets also need a clean-up from time to time. Here are some tips on how to organize your files:
Follow a consistent method of naming your files and folders
Decide on a format that works best for each type of folder/file you have. Your folder and file names should be able to help you identify what they are about. For school assignments, create a main TRU folder that is then divided into subfolders for every semester and then into another set of subfolders for courses. To avoid the "English essay final final FINAL" filename nightmare, follow an [assignment name] + [version] format ("Midterm Essay – v01.docx"), and for in-class notes that you store digitally, add [date in yymmdd] in the beginning ("200624 – Class Notes.txt").
Add your classes and meetings to a digital calendar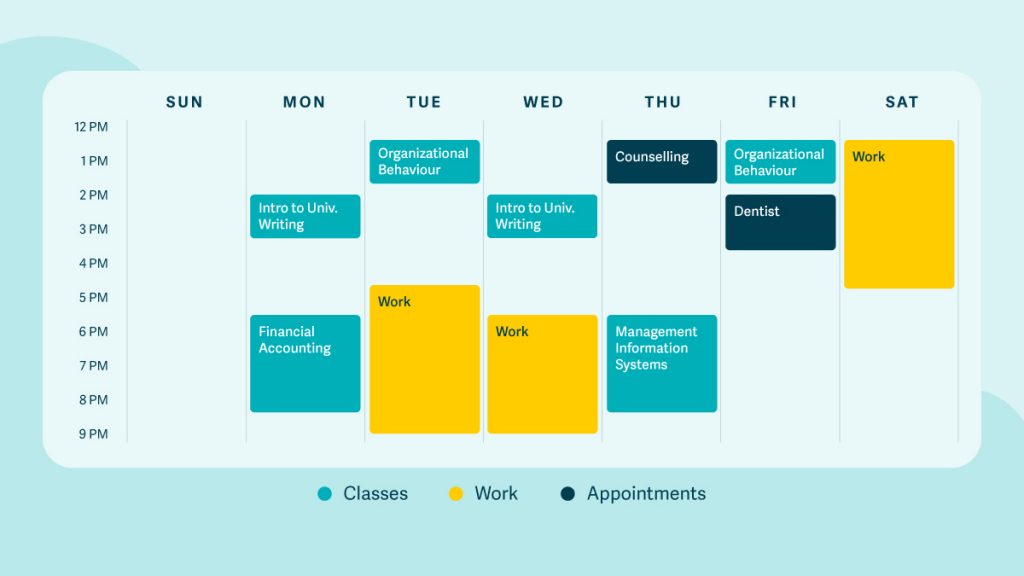 After registering for your classes, download your TRU timetable and import it into your preferred calendar app instead of manually adding each of your classes to your calendar one by one. Add club meetings, work shifts or appointments, then colour-code your calendar for each type of activity. The beauty of having a digital calendar is having a feature that automatically sets reminders so you're less likely to miss meetings or important deadlines.
Break down your assignments into smaller tasks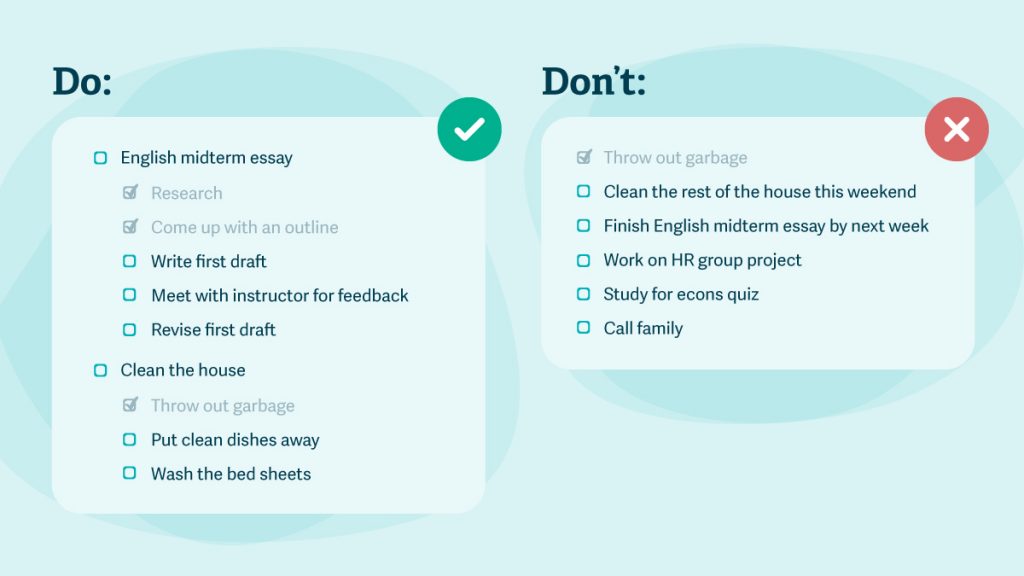 Before you get started, divide your assignment into smaller steps. Each task becomes a lot less intimidating when divided into more manageable pieces. Using your digital calendar (see previous tip), you can schedule when to finish each subtask. By having a broken-down overview of your assignments, you are less likely to procrastinate.
Organize your emails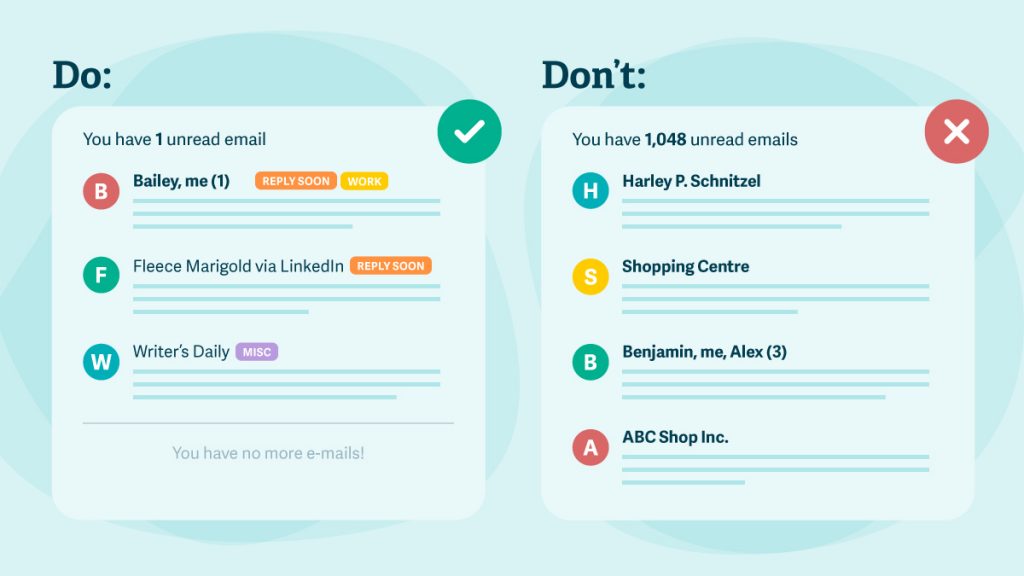 When it comes to managing communications, if an action item is not needed from my end, that email no longer belongs in my inbox. Take advantage of the archive and/or delete feature in your email provider to remove these emails from your main inbox. Skim and delete newsletters once you finish reading them. If you can add labels to your emails, organize your emails the same way you would organize your files/folders in tip No. 1.
Tip: Automatically forward any incoming email to your @mytru.ca email address to your own personal email address. Check out this step-by-step guide on how to set that up.
Reduce distracting notifications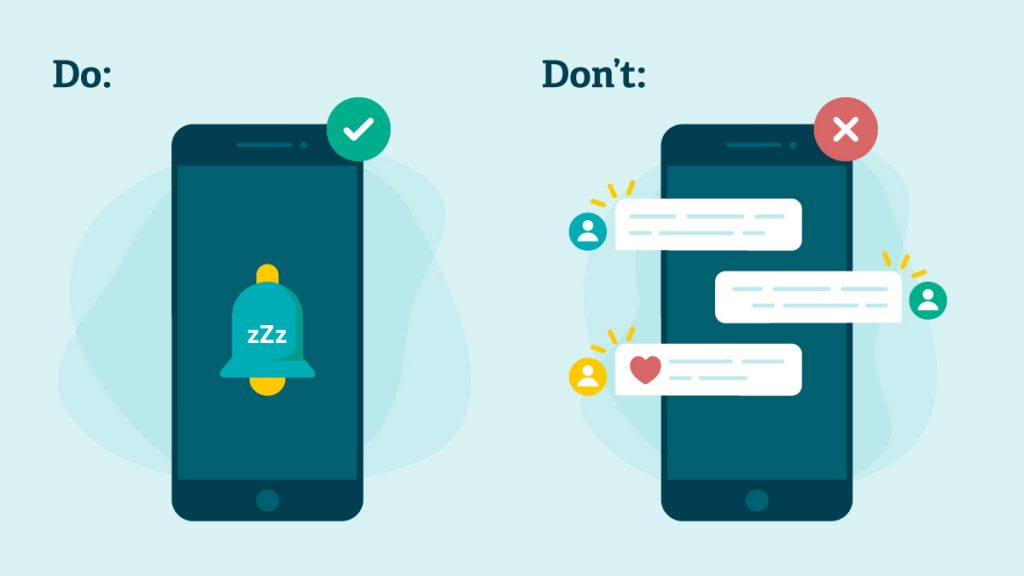 Turn off all phone notifications and manually enable any necessary communications, like email and some messaging apps. You will have fewer distractions and maximize your productivity, with the added bonus of discovering what app notifications you can actually live without.
Back up your assignments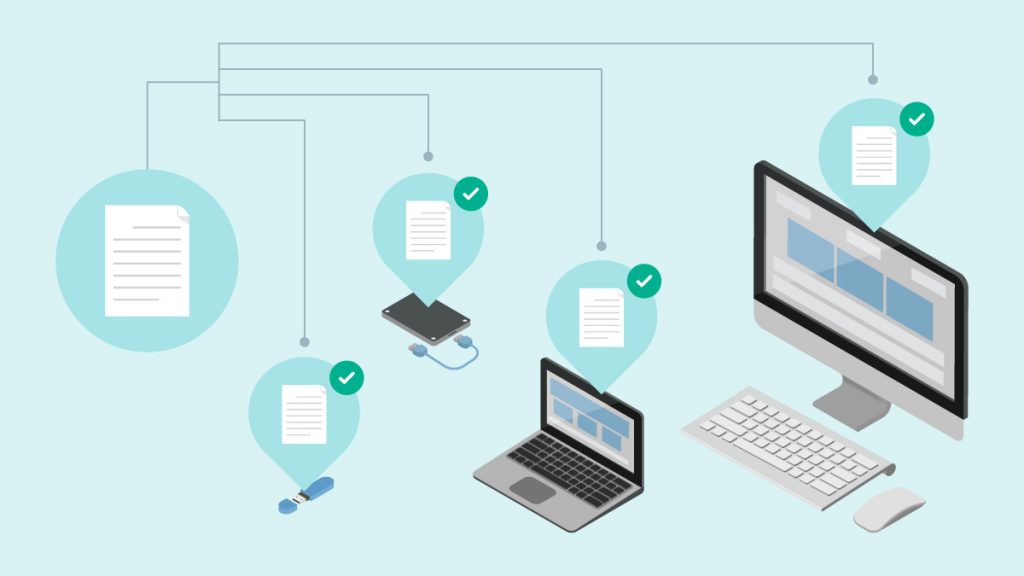 A computer crashing shortly before a deadline is every student's biggest fear. To avoid losing your assignments from a technological failure, always have a backup of your assignments. Either upload them to any cloud-based storage (Google Drive, Dropbox, etc.) or store them in an external hard disk. Set a schedule to regularly back up your files depending on your needs. Back up your files at the end of each week or at least a couple of times each month, and back up important files more frequently.
Stick to the steps above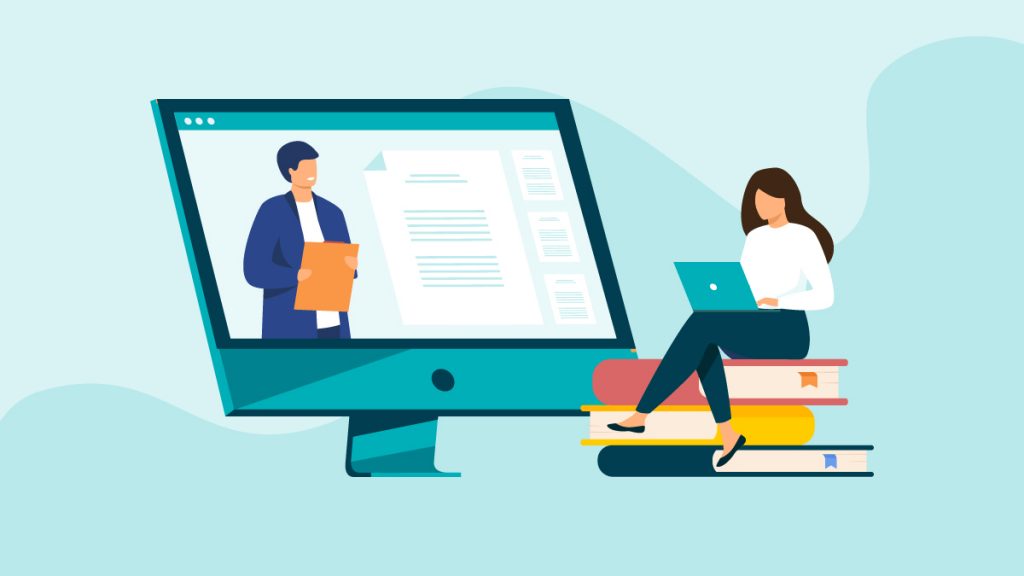 Get in the habit of setting time aside every now and then to re-evaluate and re-organize your file-organizing systems. Discover your own personal organizational style by asking yourself: how does organization make my life easier?
Ready to stick to your new organizational routine? Grab that one assignment you've been continuously pushing to the back burner and divide it into smaller subtasks now. As you put more energy into being organized, your health—both physical and mental—will likely improve. Practice all the things listed above, and start living a more stress-free life today.