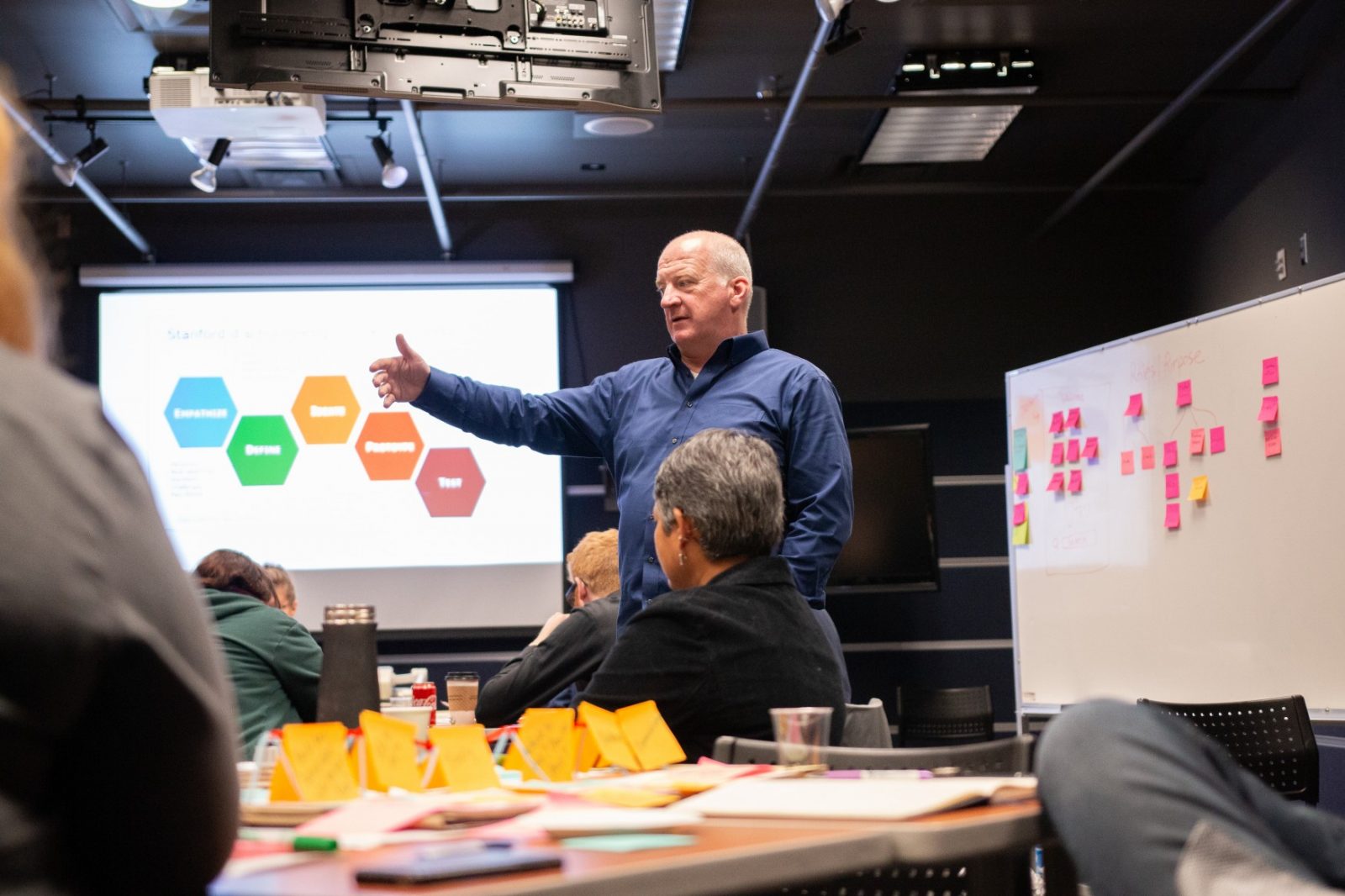 What makes a great leader? Dr. Andrew Fergus believes it's a reflection of the individuals that make up his team and their willingness to work together as an engaged, cohesive department.
Fergus is the recipient of TRU's 2020 Chair Leadership Award in recognition of his work asdepartment chair of TRU's School of Business and Economics (SoBE) Human Enterprise and Innovation department, and his role in the university's transformation from a college to a university.
"A department chair has the dual challenge of managing the day-to-day issues that come with guiding a dynamic department, and at the same time planning and making strategic decisions to ensure we meet the needs of our students, faculty and community in the future," he says.
If his name rings a bell, it could be from one of the many hats he's worn at SoBE or in the Kamloops community. Or it could be because he was the professor who asked you to use Lego in the classroom—but we'll come back to that.
Learn more about Fergus's SoBE Department of Human Enterprise and Innovation, and how they're preparing TRU students for the future:
Since starting his career at TRU in 2007, Fergus has been at the helm as TRU's MBA program co-ordinator and chaired the TRU Research Ethics board and management department. He's also been an active community leader as president of the Western Case Writers Association, sitting on the board of directors for the North American Case Research Association and chairing the board of Kamloops' Ask Wellness Centre.
Fergus brings a unique perspective to SoBE with a PhD from the University of Calgary, where his areas of specialization were human resources and organizational dynamics, and environmental management and sustainable development. He's also gained a reputation for bringing new innovative approaches to teaching.
And here's where we get back to Lego. Fergus is a Lego Serious Play facilitator—a hands-on process that engages links between manual activity and brain function. In the classroom, his students use Lego as a tool to develop concepts and gain an understanding of organizational behavior and leadership. He was also the lead researcher for TRU's virtual reality studio, collecting participants first impressions of the virtual reality experience alongside his team of SoBE student researchers.
The Chair Leadership Award recognizes exemplary leadership in one TRU leader each year and provides funding for the recipient to attend a workshop or conference. Fergus plans to use the award to continue developing his skillset at the next EG Conference, which brings together creative innovators from every field to present on their passion projects.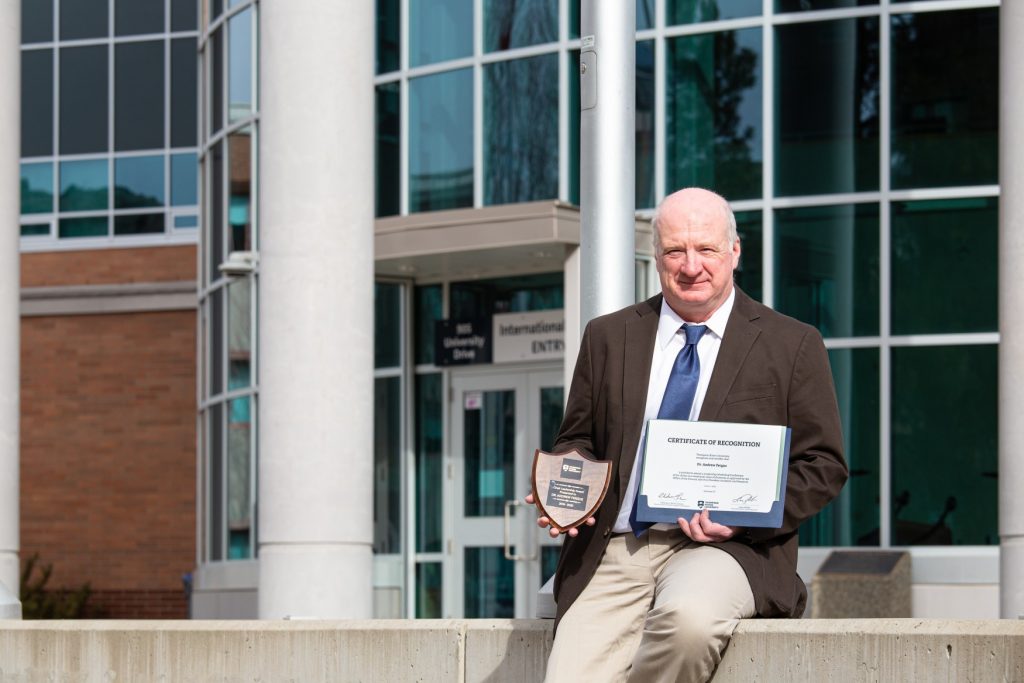 "I believe a leader only becomes a leader when others allow you to lead them," says Fergus. "I have a great team that have allowed me to lead, and it is a privilege that I do not take for granted."
Previous Chair Leadership Award winners:
2014/15 Rob Hood, Faculty of Adventure, Culinary Arts and Tourism
2013/14 Peter Tsigaris, School of Business and Economics and Wendy Kipnis, Faculty of Education and Social Work
2011/12 David Sheets, Faculty of Science
2010/11 Jeanette Murray, School of Nursing