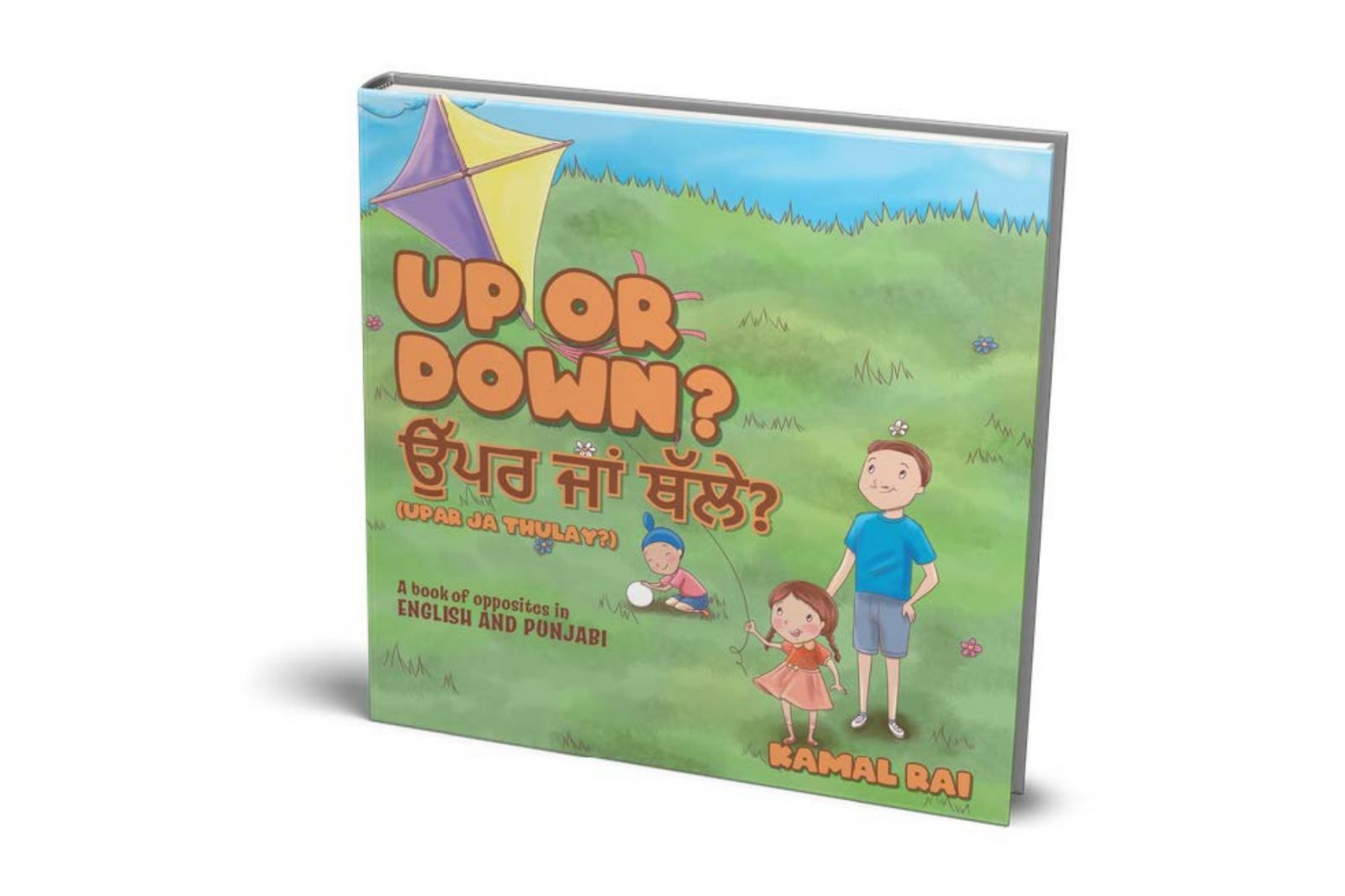 TRU alum Kamal Rai (MBA '19) recently published the Punjabi-English children's book Up or Down. We caught up with her:
Why did you choose TRU?

I chose TRU because they offered flexible learning options and allowed me to complete my MBA online. As someone who was just starting a family soon after I started the program, I really needed something that would allow me to care for my child while achieving my long time goal of obtaining a MBA.

Where did you grow up? Did you grow up speaking Punjabi in your home?

I was born and raised in Vancouver, BC. I lived with an extended family and had grandparents help in raising me while my parents both worked. My grandparents did not speak much English and therefore my first spoken language at home was Punjabi. My parents put me through Punjabi school for several years as well, which I really enjoyed. I learned so much there, in terms of how to speak, read and write Punjabi but also a great deal about my culture.

Why did you decide to write a children's book?

I have wanted to write a book for many years, but after having children I found that I was always reading books to them and reading a lot more than I normally would have time for. This really inspired me to write a children's book. Also, given that I was on maternity leave and the COVID pandemic, this was a great project to do to keep my mind occupied and engaged.

Why did you decide to write an English-Punjabi book?

I find that we don't speak enough Punjabi at home as we probably should but I want my children to grow up and at least understand the language. I also noticed how much my older daughter picked up from reading books so I thought why not put Punjabi in a book for her to read. I think that there are many parents in my generation who would love to teach their children Punjabi but are finding it difficult because we don't necessarily speak it as much as our parents did when we were growing up.

What do you hope this book will accomplish?

I hope that the book will reach a large audience and many children worldwide. I hope that children of all cultural backgrounds read the book and learn some basic Punjabi words. I also hope that children are even more inspired then, to learn the language. I would love to write more books if it helps teach children another language.

Tell us about your career path up to this point.

My career path has always been focused on HR as this is what I studied in my undergrad. After having my kids my focus has switched to family first and spending more time with them. I still hope to continue working in HR but this is definitely a path, if it opens up, I would love to continue on as well (writing children's books).

What advice would you give to other aspiring children's book authors?

My advice to any author is to just go for it! I have had a few friends and acquaintances tell me that they have always wanted to do something like this but just never made the time for it. I tell them it's never too late and if you have an idea, put it out there. It may or may not reach a large audience, but at least you have achieved your goal. Also, no idea is too small or "not worth it." Children love books and learn best from reading in my opinion. So why not give them more engaging books to choose from?

What's next for you?

For now I will continue working and taking care of my family. If this book reaches a large audience and people want to see more, I am definitely interested in writing more books with different themes.

Where can people purchase this book?

The book is currently selling online at Amazon, Indigo, Barnes and Noble, Bookshop and Book Depository. I will also be selling them personally, so if anyone is interested they can also contact me at kam_rai@outlook.com.
Share your story. Contact us at alumni@tru.ca