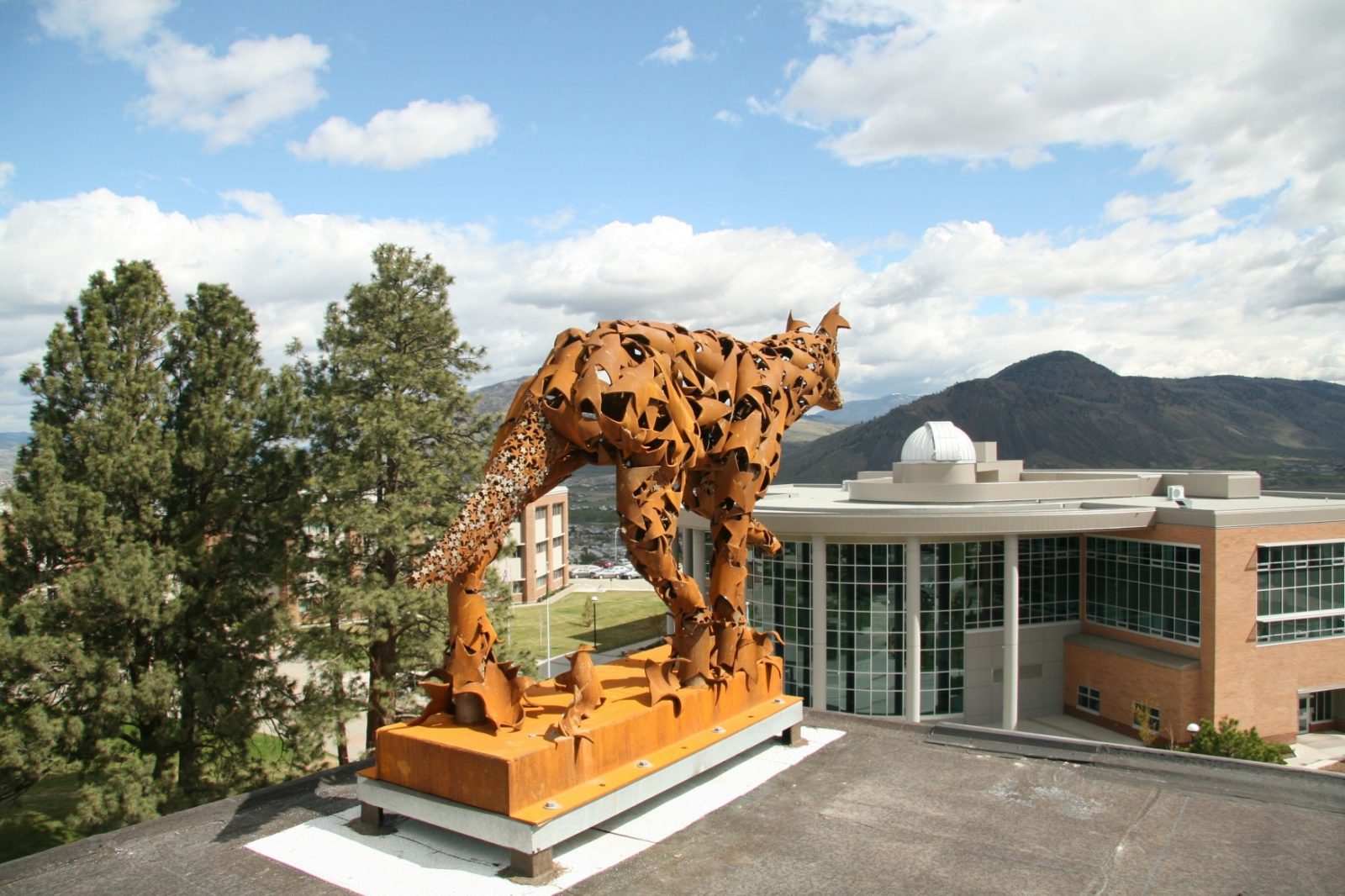 It's the first Wednesday of the month. Gathered in the All My Relations space of the Brown Family House of Learning are representatives from the university's nine faculties and schools, and from the Library, Open Learning and TRU World.
Every month, they share details about their plans and progress to change the face of Thompson Rivers University. This is The Coyote Project.
The project began two years ago as a campuswide initiative to accelerate indigenization with the goal of improving recruitment, retention and success of Indigenous students.
At the end of its initial two-year run in spring of 2019, the Coyote Project felt unfinished. There was so much momentum around indigenization created during those two years that to stop it there would have interrupted that progress.
Education and Social Work Dean Airini asked her Coyote colleagues what they wanted to do; some suggested they ask for Strategic Investment Fund (SIF) support for two more years to further their work.
"In some areas, the change has been rapid and right on target. And in others, it's been about growing confidence and knowledge that just takes a little bit longer," she said. "It's about saying there's an opportunity and we're going to work together to make sure it happens."
All 12 faculties, schools and departments have seen change happen. And there was unanimous agreement that there was more to be done.
"We can build on the momentum," said Airini.
Three more years
Everyone in the group wanted to go longer, but they also wanted more than two years. They asked for funding for three years, and got it. TRU administration wanted to see indigenization continue its accelerated trajectory. TRU Indigenous Education joined in to co-lead the project.
By the time Coyote's five years conclude in 2022, the university will have made a major investment in indigenization programs across campus.
"TRU will commit to over $1 million for measurable outcomes," said Airini. That doesn't include the commitment of time and other resources that have been invested.
Each faculty, school and department determined its own priorities for reaching measurable goals, and they all track statistics to follow the progress they are making. For example, the School of Business and Economics is modifying its curriculum, the Faculty of Law created designated days where students learn about residential schools and land issues from local First Nations, and Airini's faculty is offering Indigenous electives as well as incorporating Indigenous research methodologies.
Already, they're seeing a difference.
The Faculty of Education and Social Work has committed to reaching 12.9 percent Indigenous students in its Master of Education program to reflect the demographic in the region. That percentage hasn't been reached yet, but it is moving up from the five percent it was at two years ago.
The Coyote Project isn't just appealing to Indigenous students. More non-Indigenous students are signing up for programs and courses with a First Nations focus. The Coyote Project is spurring on transformational change.
"Indigenous students have been underserved by universities," Airini said. Already, the data is being compiled to measure outcomes and projects are being adjusted with those in mind.
"What has been achieved is exceptional."