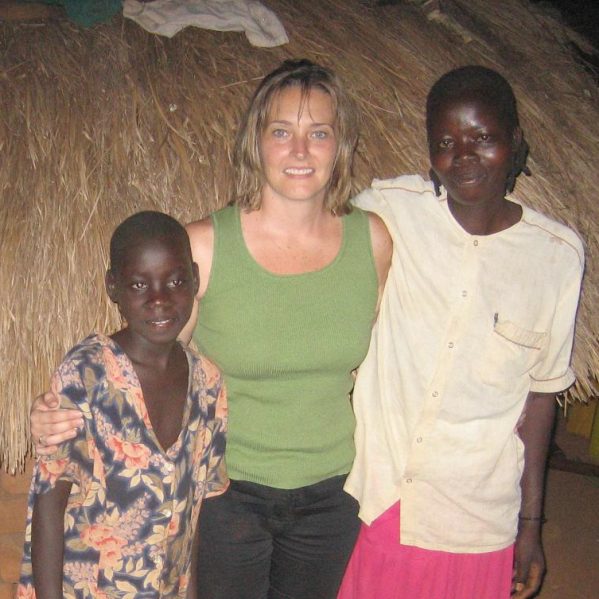 School children living with HIV in Northern Uganda face stigma that can lead to school drop out,  isolation, depression, and thoughts of suicide.
Dr. Bonnie Fournier has been working with these children for more than a decade. Now, having been awarded a $600,000 Canadian Institutes of Health Research (CIHR) Project Grant, she will return to Uganda where she'll work alongside a community-based organization to incorporate local cultural knowledge into the classroom to lessen the stigma of living with HIV.
"I applied three times for this grant and was not giving up. I've been working on this proposal for 10 years; it's the reason I completed my PhD," said Fournier, an Associate Professor in the School of Nursing. She will travel to Africa this spring, and then return again with her team in summer 2020 to complete the research.
> Read: TRU Researchers awarded prestigious federal grants, InsideTRU, Jan. 30, 2019
The project, Reducing HIV-related stigma in school children in Northern Uganda: A Multi-level arts-based population health intervention approach, will be conducted with the Ugandan community based organization, Tochi Youth Resource Centre, and will involve 12 schools in the Omoro District of Northern Uganda.
This region is recovering from 25 years of civil war with much of the population living in displacement camps during that time. In 2006, with relative peace, people began to return to their communities, but the transfer of local cultural knowledge from Elder to youth, has been lost, Fournier said.
"What happens with HIV stigma is that a child will get bullied by other kids, face discrimination by their teachers, and eventually drop out of school. As a result, children can have suicidal thoughts, and develop mental health issues including depression and anxiety," she said.
"I wanted to know why this was happening to the children. Doesn't their local culture and their local cultural knowledge tell people how to treat one another? Aren't there traditional stories, songs, or proverbs about how to care for and treat people whose messages and moral teachings demonstrate empowering concepts of self and community, and responsibility for caring for others? Can't we have the Elders in the schools doing this work?"
And the answer was yes. The Elders had long been part of the school curriculum, but war and displacement changed this, and the stories diminished.
Children suffer all over the world, but Fournier connected with these children, with their resiliency in the face of adversity, and with this country where she says she feels at home.
"The stigma around HIV is a human rights issue. It's unfair, and it causes children to want to kill themselves, and to me that is a tragedy and that is something that calls to me."
During the next four years, working with the Tochi Youth Centre, Fournier and her team will bring Elders back into the classrooms to tell stories using art — drawing, painting, dance, and theatre.
Over 2.6 million children live with HIV globally, with the majority in sub-Saharan Africa. This research will result in new knowledge about HIV/AIDS-related stigma and interventions that will improve the lives of all children, families, and community members, with sustained policy change.
More information
Dr. Bonnie Fournier, Associate Professor
School of Nursing
bofournier@tru.ca
250-318-7388