Step back a century and celebrate the life of a Canadian icon with The Actors Workshop Theatre production of The Magnificent Voyage of Emily Carr, directed by TRU faculty member Wesley Eccleston.
For several years, Eccleston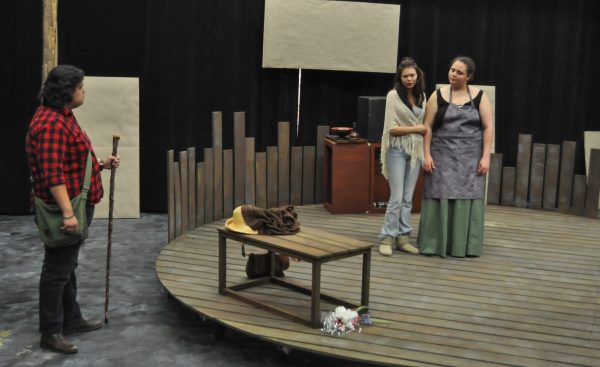 has wanted to bring the play—written by Jovette Marchessault and translated by Linda Gaboriau—to the stage. He is excited to share it with the TRU community.
"I hope audiences will take away a better understanding of an artist's life and in this case, a wondrously challenging portion of the life of a BC artist some 100 years ago," says Eccleston.
Play synopsis: Follow the internal life of one of Canada's most beloved artists and the interplay of her perceptions and projections with her outer world. In her home, christened The House of All Sorts, Emily with all her greatness and imperfections receives several visitors.
Emily Carr was a Canadian artist whose works were inspired by the landscapes and Indigenous people of the Pacific Northwest, the land she called home. She left a legacy of beautiful art and a life where she overcame great odds, including standing by her modern art style that was not well-received at the time.
"I do think Carr is an inspiring figure who overcame insurmountable odds by committing herself to her vision of art and society. Emily eventually gained the respect of her peers through her determination to face her fears, armed with a brush and pen," said Eccleston.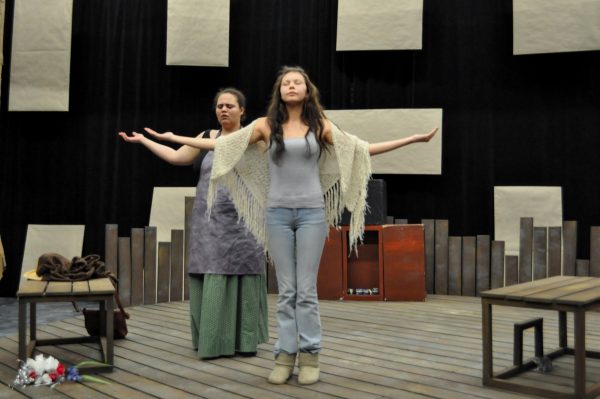 The production brought together two theatre classes. One class supplied the actors while the other is doing the behind the scenes magic of the technical and offstage production.
"This play is truly an art piece. From the set to the set pieces being suspended in the air during the show. There are projections, music and sounds, along with beautiful visuals created with actor blocking, lights, costumes and props," said Shannon Cooper, a work-study student for the theatre program.
This is the second production in the Actors Workshop Theatre's season and is sure to be a hit among theatre lovers and anyone who finds inspiration in a story about someone overcoming obstacles.
Buy your tickets online or call 250-377-6100 to reserve and pick-up at the box office during the week of the show. Season passes are also available.