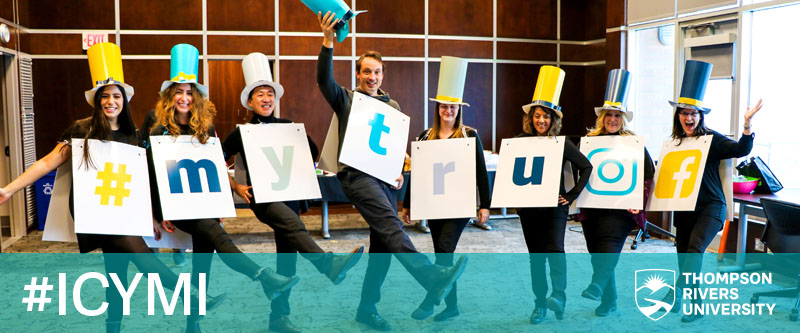 Dramatic comedy lovers rejoice! TRU Actors Workshop Theatre proudly presents, She Kills Monsters, running Oct.3-6 and 10-13, 2018. Directed by TRU faculty member, Robin Nichol and performed by second to fourth year Bachelor of Arts students, this action-packed, dramatic comedy laden with homicidal fairies, vicious ogres, and 90s pop culture is sure to challenge society's stereotypical views of female heroines within gaming culture. 
She Kills Monsters is written by Qui Nguyen, whose work is known for its innovative use of pop-culture, stage violence, puppetry and performance highlighting female empowerment, acceptance and practicing self-love in the face of social adversity.
Synopsis: Two years after the death of her teenage sister Tilly, Agnes Evans discovers a mysterious notebook containing her sister's home-brewed Dungeons and Dragons campaign. Newly born hero, Agnes undertakes an epic quest to save Tilly's soul and to learn about her sister's hidden life.
Nichol was particularly intrigued when researching this play by the emphasis on female empowerment and that the four lead characters are women- not men. Elaborate, Zelda- inspired costumes combined with action-packed fight scenes are not what the audience would expect.
"This show has given this group of actor's opportunities to explore new and exciting theatrical elements inside an amazingly fun script.  I want the actors and the audience to have the best time they've ever had in the theatre!" says Nichol.
Nichol wants to encourage members of the Kamloops community and TRU students and staff to come and experience a variety of different plays throughout the season. In addition to She Kills Monsters, The TRU Actors Workshop Theatre group will also be showcasing three other performances at The Actors Workshop Theatre in the Old Main building throughout 2018- 2019 season with the final performance being, The Directors Festival, a series of one-act plays directed by senior directing students. If you would like more information visit the Actors Workshop Theatre website.
To purchase tickets for She Kills Monsters please call: 250.377.6100 to reserve and pick-up is available at the box office the week of the show. Season passes are also available.