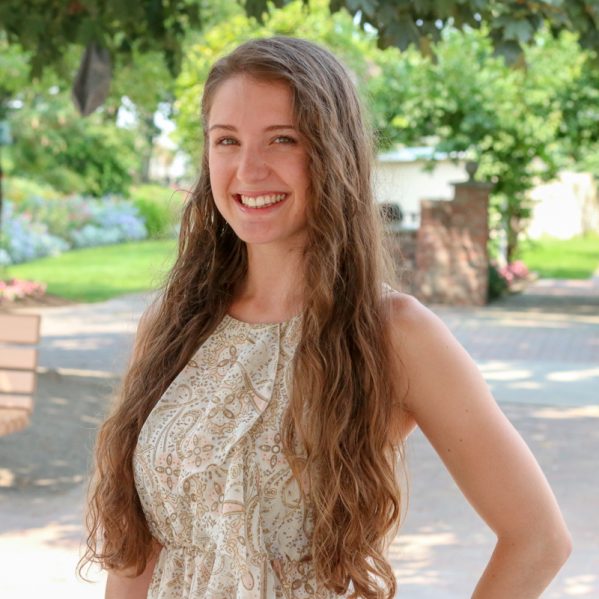 In our We Know What You Did This Summer series, we're talking to students who spent their summer semester in one of the experiential learning programs TRU offers. From co-op and undergraduate research to studying abroad, these students spent their summer learning from hands-on experience gained in the workplace, internationally or in the field.
Bats? Snakes? Surveys? Oh My!
For many students, the research they do in their undergraduate career involves writing research papers using data gathered from scholars, journals and textbooks. For students who want hands-on experience gathering their own raw data—testing samples and scouring hillsides for snakes—opportunities can be few. Not at TRU. We sat down with three students who are spending their summer as funded researchers thanks to the Undergraduate Research Experience Reward Program (UREAP) and pursuing answers to research questions that they hope will make a meaningful impact in their field.
Cole Hooper
Bachelor of Science, major in animal biology
"The effect of human disturbance on the body condition of Western Rattlesnakes (Crotalus oreganus) living in the south Okanagan"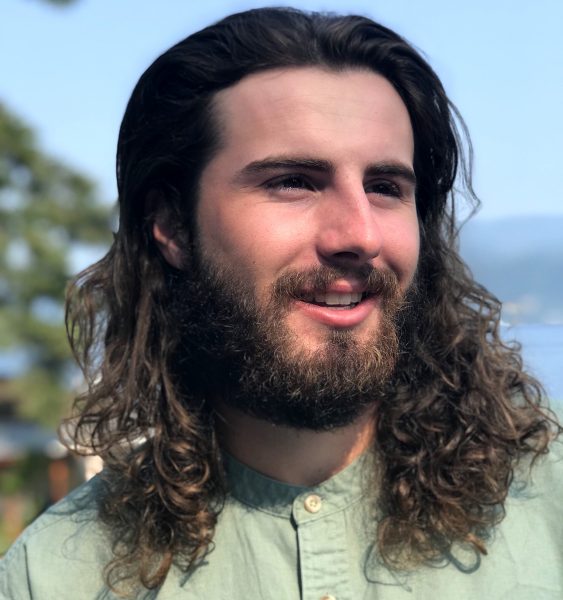 Cole Hooper really likes research, even the parts of it that other people don't usually enjoy. The fourth-year animal biology major has been participating in research in some capacity since his first year of university. Whether he was just helping where he could, holding a formal research assistant role or, now, as a snake-wrangling scientist out in the field. Hooper is currently living in a research facility near Osoyoos to study the native rattlesnake population and the effects that human expansion and urbanization are having on their body condition. His research is based on measuring the length and weight of snakes in one location and comparing those snakes to others from different areas of the Okanagan. 
He says that what you learn while out in the field is complementary to what you learn in the classroom.
"When you are in the field you have to learn a lot of different things that you would never be able to learn in a classroom, like in-depth problem-solving. Your research never really goes to plan when you are in the field so you have to be able to be adaptable," said Hooper.
Theresa Thoms
Bachelor of Social Work alumna
"Truth and Reconciliation Commission Calls to Action: Are Kamloops Businesses Working Toward Reconciliation?"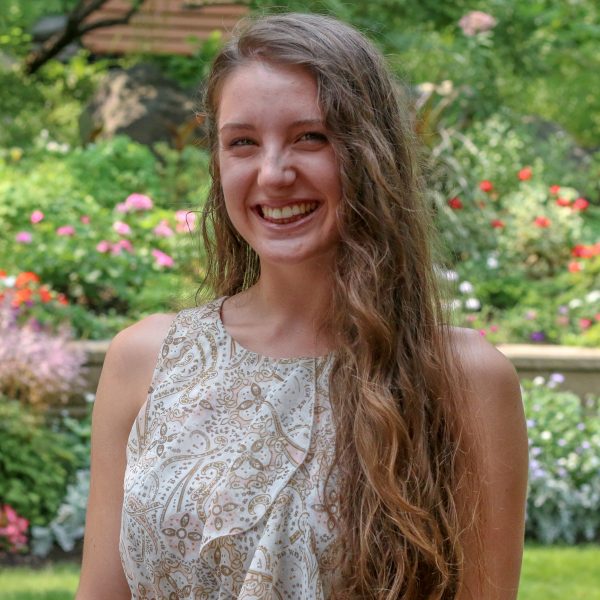 Theresa Thoms is broadening her research out of the academic community and into the rest of Kamloops as part of a larger goal of working towards reconciliation with Indigenous people. The recent graduate of the Bachelor of Social Work program at TRU has been involved in research throughout her studies, and her biggest advice for someone considering applying for the UREAP program in the future is to get experience in research before diving into being a solo researcher.
"It was really nice for me to do two research projects as a research assistant before creating my own," says Thoms. "It gave me the opportunity to experience research without being responsible for the entire project."
To gather the information she needs from the community, Thoms has created a survey that she is distributing to local businesses to gauge their level of knowledge of the 94 Calls to Action created by the Truth and Reconciliation Commission of Canada (TRC). Even if people are not familiar with it, the survey provides an opportunity to become more educated on reconciliation and the TRC's Calls to Action. The survey and Thoms' research is also intended to be a conversation starter to spread awareness and knowledge of reconciliation efforts.
"With this project, I hope there is a positive perception of reconciliation and that people feel more open to it. Even small things like educating staff about the past and present conditions of Indigenous peoples can be beneficial," said Thoms.
"Something I like about doing research is that it doesn't have to end at writing the final research report; you can use research to advocate for and help facilitate change." — Theresa Thoms, BSW alumna
Brandon Hayashi
Bachelor of Science, major in cellular, molecular and microbial biology
"Isolation and identification of microorganisms from the microbiome of bats and their immunological role"
Brandon Hayashi's ambitions are as long as the name of his degree: he is a fourth-year Bachelor of Science student majoring in Cellular, Molecular and Microbial Biology. Hayashi has plans to pursue a career in the medical field, but before he gets there he is helping some local cave-dwellers get through the winter.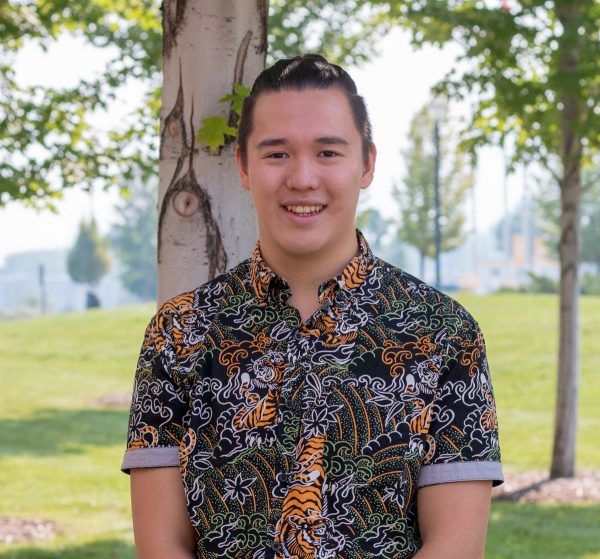 Hayashi has been volunteering in a lab with TRU Professor Ann Cheeptham for the past year, and now is paid for his work through the UREAP program. They are working on finding a treatment for the white nose fungus that affects bats during their hibernation cycle, as it wakes them up in the middle of this cycle, causing them to use fat stores that are meant to keep them alive through the winter. To combat this, Hayashi is member of the research team trying to find a natural way to fight the fungus by using bacteria that naturally occurs on the surfaces in the bats' environment.
"It is very fulfilling to work on research that is groundbreaking," says Hayashi.
This experience of working in a lab at the undergraduate level has continued to inspire Hayashi to conduct research in microbiology and immunology in his graduate studies.
"The research opportunities TRU has provided for students are incredible," he said. "I know I would not have gotten this opportunity if I had gone to a larger institution, so I think the ability of TRU to facilitate the desires and goals of its students is pretty inspiring."
To learn more about the UREAP program and other research opportunities check out the Undergraduate Research website.