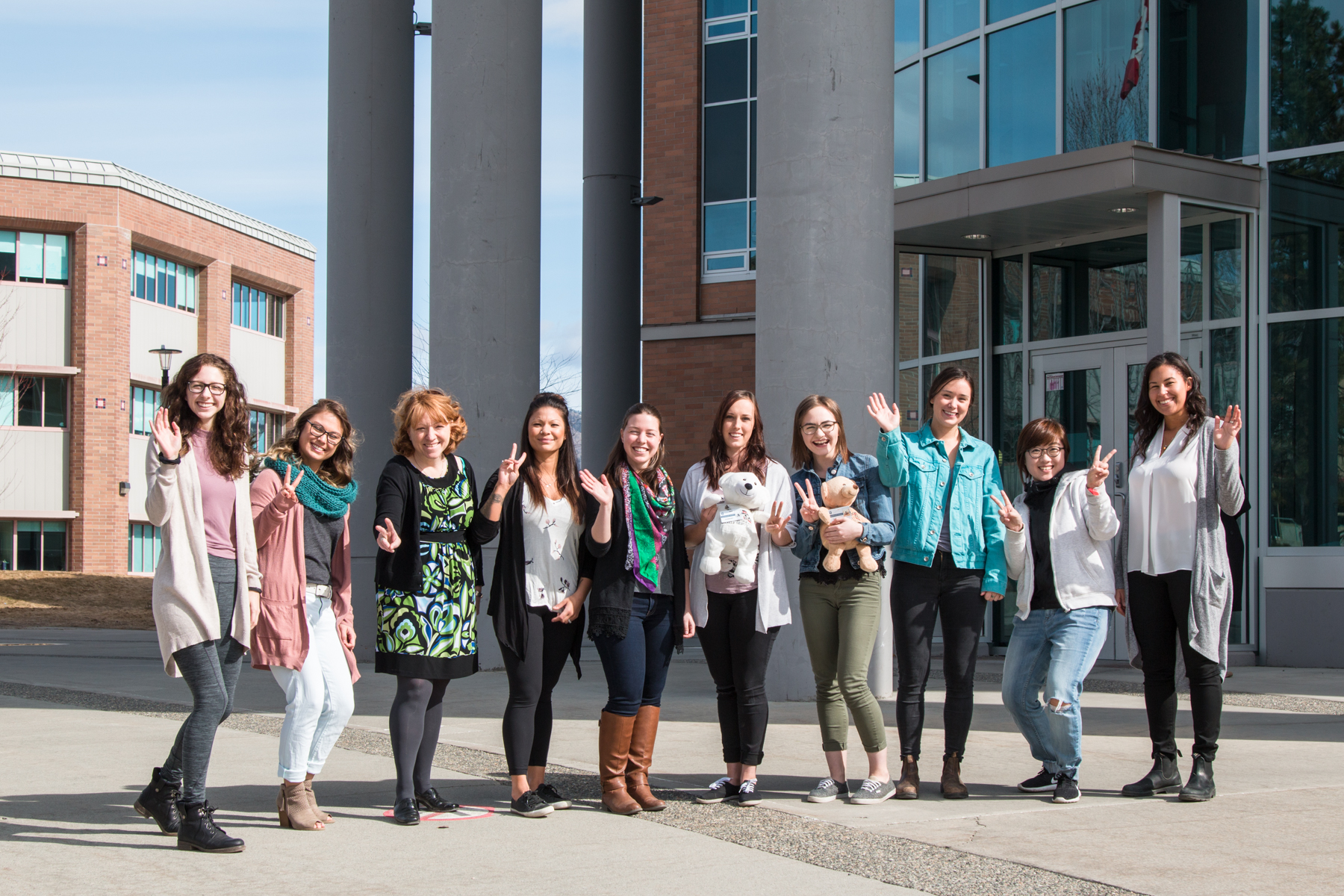 How this remote gold rush gateway community is helping train the next generation of Canadian health-care professionals.
Founded a year before Canada's Confederation, the now-remote outpost of Hazelton is one of British Columbia's oldest settlements and was once an important site for its access to the Omineca region's goldfields and proximity to the Grand Trunk Pacific Railway route. It was also home to the only telegraph office, newspaper, bank and hospital between Prince Rupert and Prince George. Once driven into obscurity by the wheels of progress in the south, Hazelton's hospital is poised to make history once again with the arrival of the first cohort of TRU nursing students this May.  
The Village of Hazelton and its surrounding communities are located on the traditional lands of the Gitxsan and Wet'suwet'en First Nations, and TRU School of Nursing's Sheila Blackstock is a proud Gitxsan nursing faculty member. Blackstock was invited by hereditary chiefs in Hazelton to develop a nursing practice course a couple years ago—in partnership with the Gitxsan Territories and Gitxsan Health Society—to have student nurses practice in Gitxsan First Nations Territory.  
"My grandfather worked on the telegraph line way back in the 1930s and many of my family members live in the Hazelton area, so it's always been a special place to me," says Blackstock. "I was honoured to be asked by the hereditary chiefs in Hazelton to develop this course, that gives TRU's nursing students an opportunity for a unique practice and cultural experience."
Course development is a result of Blackstock's student-centered teaching philosophy, incorporating input provided by the Indigenous Health Nursing Committee student membership. It was designed to provide student nurses with opportunities to build on the skills and knowledge acquired in their first three years of studying, through an Indigenous lens, and community evaluation is embedded throughout to ensure community voices and partnerships are sustained. Support will be provided throughout the practice period to ensure students achieve the learning outcomes for CPE 3 and an immersion experience, a prerequisite for all Bachelor of Science in Nursing students.
Blackstock's course employs a Two-Eyed Seeing approach to nursing, which strives to recognize and integrate the respective epistemologies and ontologies of both Western and Indigenous ways of knowing and being. Students learn to see from one eye with the strengths of Indigenous knowledge and ways of knowing, while learning to see from the other eye with the strengths of Western knowledge and ways of knowing. Integrating the strengths from each perspective, or seeing through both eyes, will benefit everyone.
Student nurses will spend three weeks working in acute care in Hazelton's Wrinch Memorial Hospital and three weeks in various Indigenous community health clinics, where they'll work under the guidance of registered nurses. They'll also spend time participating in cultural events, land-based experiences and workshops while in Hazelton.
K'San Village will be offering cultural events and workshops including moose hide tanning, moccasin crafting, drum making and interpretive tours. The Gitxsan Health Indian Residential School Resolution Health Program will also be offering students opportunities to participate in various programs including language classes, leadership training, reconnection to the land, the importance of protocols, traditional healing, potlach, ceremonies and dance, ceremonies and community events, and elders, traditional healers and knowledge keepers.   
Students will learn how individual world views impact holistic health, which can facilitate relevant nursing practice and inquiry with diverse individuals, families and communities. They'll also learn the importance of modelling reflexivity in nursing practice by considering the historical generational impacts of residential schools and settler society on Indigenous peoples, reflecting on how the nursing role should be shaped by an Indigenous community's culture, language, ceremonies and land-based experiences. 
Enriched by Indigenous ways of knowing and being, students will be better prepared to facilitate engagement and partnerships with Indigenous peoples in nursing practice, community development and research. They'll learn how nursing practice supported by a decolonizing approach—and co-creating nursing priorities and goals with individuals, families and communities—can foster positive health outcomes for Indigenous peoples.  
To participate in the CPE 3 Hazelton Immersion, students submitted applications with rationales for wanting to participate, the learning outcomes they hope to achieve and an indication of why they would make suitable candidates. Once accepted into the program, they must complete pre-departure seminars, cultural workshop(s) and an online cultural safety training course provided by the Northern Health Authority.
After finishing this six-week practice course, participating students will be evaluated based on reflective journalling, instructor feedback in acute care and health clinics, team sessions with faculty members and a complex decision-making assignment. Back in Kamloops, they'll continue into their fourth and final Bachelor of Science in Nursing academic year, where they'll soon graduate and help shape nursing practice in Canada to positively impact holistic health outcomes in partnership with Indigenous communities.