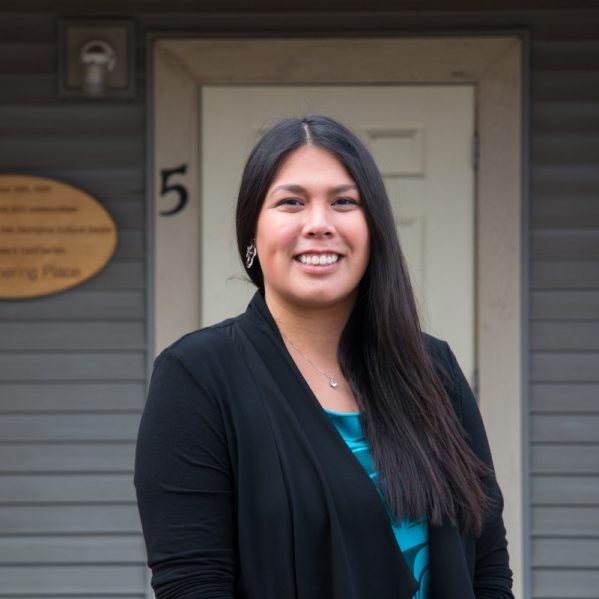 Alongside their usual workload this year, five Indigenous TRU School of Business and Economics (SoBE) students have been participating in an extracurricular program that is fostering the development of leadership skills.
Through the Ch'nook Scholars Program—an initiative that supports Indigenous business students throughout BC—SoBE students Christen Pretty, Dustin Petroff, Keante Joe, Kristen Johnny and Rochelle DeLaRonde were selected to receive mentorship, the opportunity to network with industry professionals and a $2,000 scholarship.
"My first year in the program was incredible," said second-time scholar DeLaRonde, who is a member of the Tahltan Nation (located in northwest BC) but grew up in Dawson Creek, BC.
"I met many scholars and professionals who I am still in contact with, and it aided me in building my networking abilities," she said.
Hear DeLaRonde's experience

DeLaRonde shares her experience on Wednesday, March 28, over the lunch hour, at Cplul'kw'ten.
The program is open to Canadian First Nations, Metis and Inuit who are full-time university students at TRU, UBC, UVic and Vancouver Island University. Students are chosen for their interest, achievements and community contributions.
Christen Pretty, a fourth-year student from the local Secwepemc territory, was also selected two years in a row. She says that hearing from First Nation professionals through the Ch'nook program has helped her realize how important it is to include culture in a business plan.
"You want to build structure and wealth, but not at the expense of your culture. It should be tied to the planning," she explained. "I want to help First Nation businesses and entrepreneurs," she added, alluding to her future plans and putting her learning into action.
The program includes Scholars Gatherings one weekend per semester, which among other things, are opportunities to meet peers and professionals in a variety of careers.
"It's a great opportunity for putting yourself out there," said DeLaRonde.
"This year, both gatherings were held at UBC (last year, one was hosted by TRU). One day we spent learning about block chain. It was interesting to learn about trending technology and apply the concepts to Canadian Indigenous issues," said DeLaRonde.
"It is refreshing to connect with fellow First Nation business students and to collaborate and discuss ideas with students from different schools," she added.
Dr. Hafiz Rahman is an associate professor of economics at TRU and a Ch'nook Advisory Board member.
"I am very proud of our scholars. They make TRU shine in the business education world," he said.
DeLaRonde is sharing her experience in the program with other Indigenous students on Wednesday, March 28, over the lunch hour, at Cplul'kw'ten.