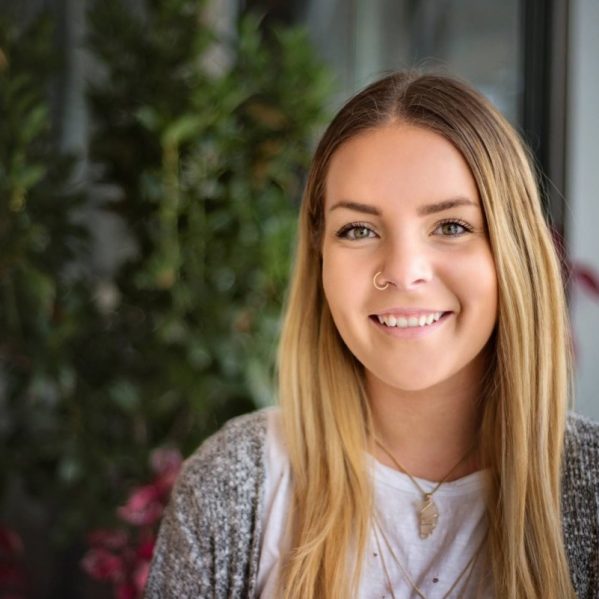 Fourth-year student Chantal Cadorette feels as lost as a set of car keys tucked deep into a couch cushion.  Now in her final semester, the Events & Convention Management Diploma graduate and BBA Marketing student has been offered a challenge by the Faculty of Student Development. For the months that remain, Chantal will be exploring and reflecting on her student experiences, while relishing in all that campus has to offer.  Follow her journey through her struggles, successes, revelations and the balancing act that is university education.
TRU is an academic community knitted in the heart of Kamloops teeming with many opportunities that stretch far beyond the classroom. As I approach my graduation date, I realized that I've disassociated with that sense of community.
In my first year of studies, I was a club member, executive, event planner and volunteer extraordinaire. Along with trying to balance personal projects and relationships, I became profoundly overwhelmed.  Consumed by an overflowing calendar, I wasn't regularly participating in activities I once loved: drawing, writing, reading and running. My vision of the world diminished in colour as I became increasingly unmotivated in my studies and extracurricular activities.  Now in my final semester, I want to reactivate my focus and motivation. I want to get involved. I don't want to be losing endless rounds of catch up; I want to be on top of my game. I need to find space to get out of my head and discover what TRU has to offer to help me get back on track.
Week 1:
As I approached the Clock Tower with my colleagues, it occurred to me that I'd never actually stepped foot in this building before. A mere three-minute walk from our Old Main office lies a dimly lit theatre with a simple black stage and black curtains below. Upon entry, it felt as though we weren't even on campus anymore. The room was packed with students, staff and faculty, settling into their seats to enjoy the impending show.
Cheng2Duo, a talented and accomplished set of siblings, have been practicing music together for fourteen years. Perfectly on time with one another in every movement even while sharing details about their musical choices. They explained how musically speaking they felt as though they had Russian blood. Bryan, the cellist, said their work paid tribute to their late Russian mentor, and they selected music options to suit that vision.
The music, composed by Anton Arensky and Alexandre Scriabin swelled within the space. The musicians remarked that these songs tricked the audience into wondering where the main beat was and hit their lows only to be brought back to life. These notes shifted the energy in the room causing restlessness to arise. Classical pieces, unlike most modern songs, last far longer than we're used to nowadays. Even the radio is always rushing off to the next track. If you can quiet your thoughts and close your eyes, breathe deeply and focus on the vibrations filling the room, you can reap classical music's many benefits. If you reward yourself by setting a moment aside to focus solely on the music, I know you will leave feeling refreshed and motivated—as I did. Bryan explained that when performing, he experiences very vivid images. "It's as if there's a section where I'm floating in space and with a sense of timelessness."
Maybe this is what we can do; find our own space of timelessness. A place where we can go on campus to get away without leaving at all.
With this, I welcome you to join me. Search for those spaces and events on campus. Find ones that sound appealing or challenging. TRU has so much to offer, and campus is packed with workshops, fitness classes, social gatherings, and many various events.
For more information on Student Services and upcoming events, check out the wbsite or follow TRU Student Life.