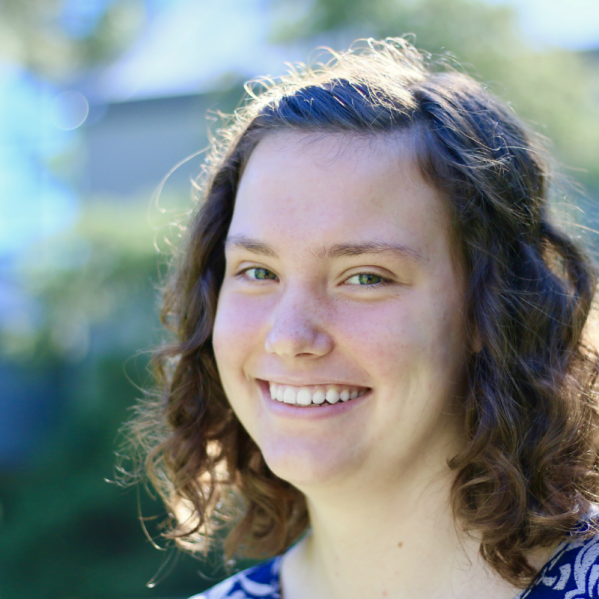 They're community builders, athletes, volunteers and scholars. In our TRU Trailblazers series, we're profiling some of our 2017 major scholarship winners. Read on to meet TRU's most accomplished first-year students and learn their best study tips, volunteer suggestions and leadership advice.
TRU Trailblazer: Michelle Matson
Meet Michelle Matson: Stanley Humphries secondary school graduate, climate rally organizer and fierce social justice advocate.
Michelle is one of six recipients of the 2017 TRU Ambassador's Entrance Scholarship, a $22,000 award recognizing exemplary leadership and community service combined with strong academic performance.
She credits her dedicated work ethic and sharp note-taking skills for her high grades and academic success. Her best study tip?
"Look for the most important part of the notes and then write it out and summarize it," she said.
A driven activist, Michelle has organized a plethora of volunteer initiatives. She is the founder of the Social Justice League, a volunteer club comprised of students she recruited from her classes while studying at Stanley Humhpries secondary school in Castlegar, BC. The Social Justice League planned a variety of events, including a drive collecting needed items for a local women's shelter.
Michelle's greatest volunteer passion is protecting the environment that she so dearly cares about. She created a school garden with a friend, and in 2015 she helped organize the Castlegar Climate Action Rally.
"The planning committee and I organized the rally when the Paris Climate Talks were going on and there were similar rallies happening all over the world. We did a march through town, and then ended at the local park where we had speeches and music," she said. "It was basically our small town's way of showing support for the larger scale changes that were being made at the climate talks in Paris."
Michelle and her Social Justice League also organized Pro Earth Day, a climate change event that was held to educate grade eight and nine students at her school about the issue. She held sustainability and climate change workshops for the event, as well as hosted West Kootenay Eco Society Executive Director Montana Burgess as the keynote speaker.
Her love of nature and devotion to defending the environment made for an organic choice to study in the Bachelor of Science program at TRU. Michelle plans to major in biology before eventually pursuing her Master's degree in biology/ecology.
"I am excited to be studying at TRU so that I can explore all of the nature that Kamloops has to offer. For example, I love biking the River's Trail," she said.
When she's not championing for the environment, studying in the lab or biking, Michelle can be found enjoying one of her many other passions including hiking, soccer, basketball, knitting, writing and reading.
Coming from a small town Michelle has been very impressed with the friendliness of the Kamloopsians she has encountered, especially so at the Tournament Capital Centre (TCC) recreation facilities next door to campus.
"Everyone that I pass at TCC always smiles and says 'hi!'" she said, excited to feel so welcomed in her new community.
Currently she is focusing on her academics, but she is excited at the many club opportunities that TRU offers. She plans on getting involved in her TRU community by participating in the Enactus Club.
Moving forward, Michelle's career goals are in line with her environmental passions.
"My dream job would involve working on the scientific side of things, perhaps conducting research on population species or working for government, specializing in fish and wildlife," she said.
With years of volunteer and leadership experience under her belt, Michelle has learned how to be a successful leader, a skill she applies to her work in the classroom and will take with her in the working world.
"Leading is actually a lot of listening, not telling people what to do," she said.
Michelle knows the value of keeping an open mind. "Always learn from the people you're leading," she said. "There is always an opportunity to learn."