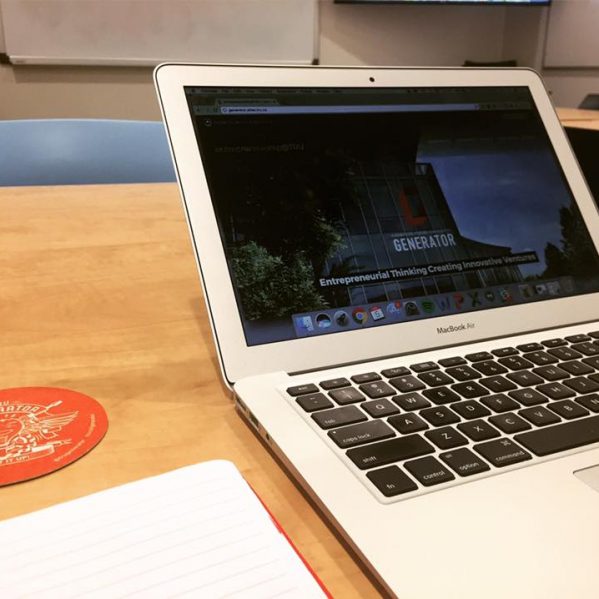 In what is being touted an entrepreneur economy, the landscape of the traditional labour market has shifted, the era of the lifelong career is changing and entrepreneurialism has become a popular pathway to success.
While some people become entrepreneurs out of necessity or by trade, others are opportunity driven—that's where formal education comes in, explains Murat Erogul, a faculty member in the Department of Marketing, International Business and Entrepreneurship.
"For students looking to become entrepreneurs, university provides tangible resources such as classroom training, access to funding, scholarships, internships and mentorship," said Erogul, who is also the faculty advisor to the Entrepreneurship Club.
With BC becoming a hub of innovation, and the emerging Cascadia Innovation Corridor taking shape in Vancouver, students need the skills to create their own jobs whether they are entrepreneurs looking to start-up, or intrapreneurs working within an organization.
TRU is future-proofing students in various ways, including a newly designed Department of Human Enterprise and Innovation in the School of Business and Economics. The department's goal will be to increase activity, attitude and aspiration not only on-campus but in the community at large.
"With the new department we are looking to transform the traditional means of education and facilitate that entrepreneurial mindset," said Murat. "We are implementing changes to curriculum across many disciplines to empower students to find self-employment, become intrapreneurs and adapt to the new realities of the job market."
TRU has also invested in programs such as the TRU Generator—a community providing mentorship, education, venture creation, and seed funding support for TRU alumni, students, faculty, and staff.
"The spirit of innovation and entrepreneurship already exists on campus, the Generator is just providing the tools and support that will help turn a great idea into a great business," said Director of Research Partnerships and Enterprise Creation, Lincoln Smith.
The Generator offers a set of online resources and tools such as Startup Academy, for startup teams and individuals to help develop their minimum viable product, a diverse mentor network of seasoned entrepreneurs and business leaders, and events for students, entrepreneurs, and anyone interested in growing the startup community on campus. The Generator is powered by Kamloops Innovation, a not-for-profit supported by the BC Innovation Council, the National Research Council (NRC-IRAP) and the Southern Interior Development Initiative Trust (SIDIT).
A number of successful start-ups have already come out of the Generator, including Amplytica and Hummingbird Drones, both owned and operated by TRU alumni and students.
"The job you want now may not exist in the future, and may not even be a reality yet. To be successful, students need to have agility, a willingness to learn and be mobile; these are all skills that can be gained from the Generator," said Smith.
As TRU continues to build and expand both in size and scope, students will have even more opportunities to become leaders in the workforce.