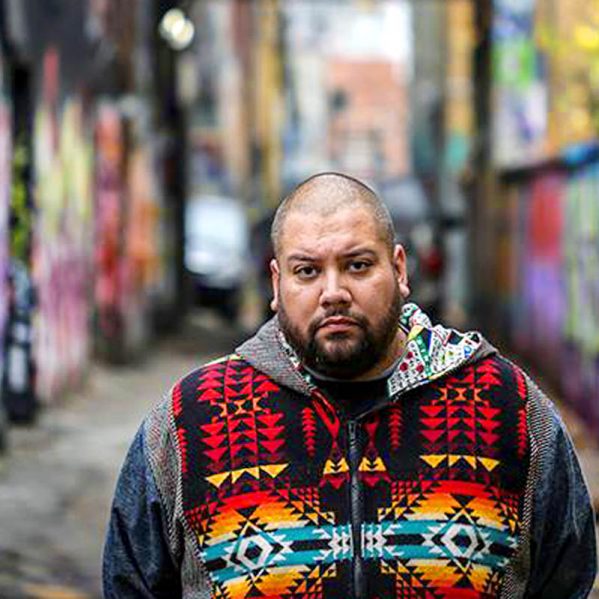 Some tourism students are learning first-hand what it takes to put on a concert for a Canadian DJ with serious credentials.
As part of their EVNT 3800 class, the Tourism Management students are assisting to bring DJ Shub to town for an all-ages show at the Den on March 10 for what will also serve as a wrap to this year's IDays and a launch into the March 11-12 pow wow in the TRU gymnasium. No pressure.
"I have learned that constant communication with everyone involved and hard work is needed to help organize an event," said Jordan Wilman, one of the students involved with the concert. "Not only to organize an event, but to make sure that the event is a success."
They're calling the show Powwow Prevue Party and it starts at 8:30 p.m. Tickets are $5 for students with valid TRU ID. It's $10 for non-TRU students and tickets are being sold through Eventbrite or in Old Main from 10 a.m. to 2 p.m., March 6-10.
A former member of A Tribe Called Red (ATCR), DJ Shub has numerous awards and recognitions to his credit in his current role and as a member of ATCR. Among the awards: JUNO Awards, Aboriginal People's Choice Music Awards, two DMC Canada DJ Championship titles and titles at DMC Canadian Battle for Supremacy, Canadian Red Bull Thre3style and King of the Dot Canada vs. USA DJ.
Tourism faculty member Billy Collins teaches the class and is thrilled the students suggested the ambitious project.
"I've always been adamant about taking advantage of opportunities that come up, where all students can gain real world experience," said Collins. "Some things cannot be taught in a classroom and having the students put on this event for DJ Shub—who's resume is nothing short of impressive—is a great learning experience."
Show partners
Powwow Prevue Party is presented by the Tourism Management Program in partnership with TRU's Ancillary Services and
Aboriginal Education.