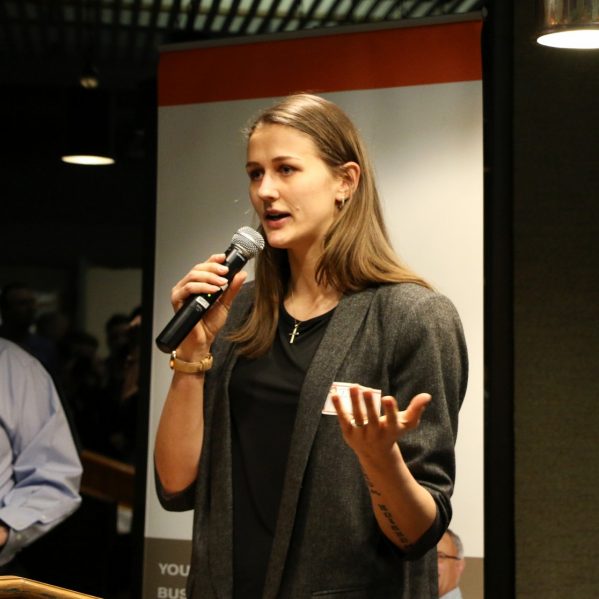 Master of Business Administration (MBA) students in the Strategic Management Information Systems course are all geared up for their next competition.
The class has been divided into teams and armed with Shopify accounts with a goal to compete against each other in furniture sales.
Sergei Tashlikowich, a Bachelor of Business Administration graduate who owns and manages a successful wholesale furniture company based out of Kamloops, BC—Wholesale Furniture Brokers (WFB) has teamed up with MBA Coordinator and Senior Lecturer, Bernie Warren, who is facilitating the course-based competition.
"Our MBA students are thrilled and up for this real challenge," said Warren.
"They will be competing in an actual marketplace, dealing with all the issues and opportunities that come with the real world. They will develop real online eBusiness skills, that are so necessary for the future. It's a bonus that they are being handed this competitive project from a team of successful SoBE graduates. It is a win-win for everybody."
Each team is made up of five to six students who bring different strengths to the table.
"I love this project. This is the best way to test those managerial skills we have been acquiring in the classroom," said Princewill Doubeni, a student from Nigeria and the CEO on team Rest Therapy. "We get use our expertise in real life before we graduate."
WFB has been in operation and growing steadily for the past 15 years and employs more than 20 people, the majority of them being TRU students or graduates. Tashlikowich believes in providing world class customer service while delivering quality furniture at considerable better value. Running a business in this way seems to resonate well with the student teams.
"People make the difference and customer service is key for winning the people," said Savithri Duddu of the Urban Cali team.
"We will showcase these values while learning, so it will be about more than just winning. While revenue generation is the key goal for the project—we will focus on enhancing our traffic on Shopify by 50% and will aim to increase our customer base by 30% within 90 days."
The teams are judged by revenue, net profit, gross profit margin, website traffic and social media awareness. The teams have been given this grading rubric with intent to be competitive within those categories.
Profits will be shared between WFB and the MBA Students. The students' portion will be directed to the TRU MBA club for the hosting of the 2017 BC MBA Games in October 2017.
The students are competing in six teams with six different brands provided by WFB. You can visit their websites below and potentially purchase some new furniture:
This competition also allows an opportunity for students to participate in research outside of the classroom as they will be compiling customer data. They are currently finalizing the protocols, including the ethics approval before launching the competition.