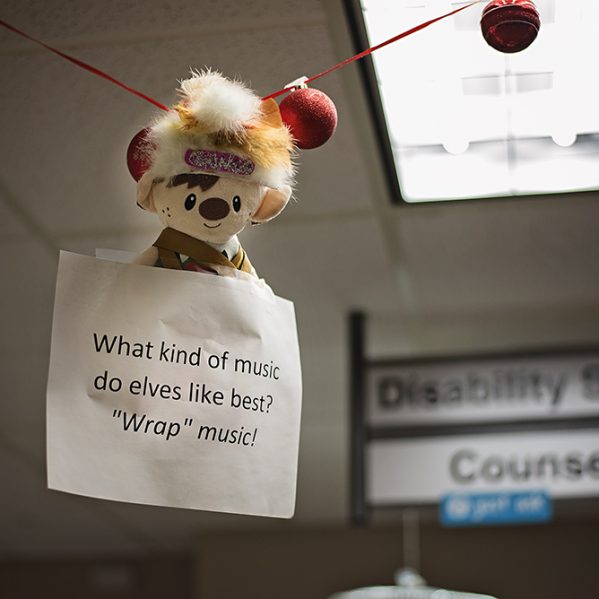 Rumour has it that there is a pack of naughty little elves running amok in the Student Services office. In the midst of all the hard work done each day by faculty and staff, these administrative pranksters are photocopying themselves and wrapping office furniture when backs are turned.
After their reign of festive shenanigans, the elves were caught and captured by Sherriff Olaf; however, the elves have proven that no bars can withstand their magical mischief-making abilities.
Chris Adam, Dean of Students, has been on the frontlines for all this tomfoolery. "It is astonishing to me how productive all members of the Student Development team can be, including our elfish colleagues. Their enthusiasm in bringing colour and levity to our workplace is truly unmatched!"
At this time, the elves are still on the loose. Proceed with caution if approached.  The elves are outrageous and ridiculous, and there is no end to there hijinks.
For more information, please call Student Services at 250-828-5023.