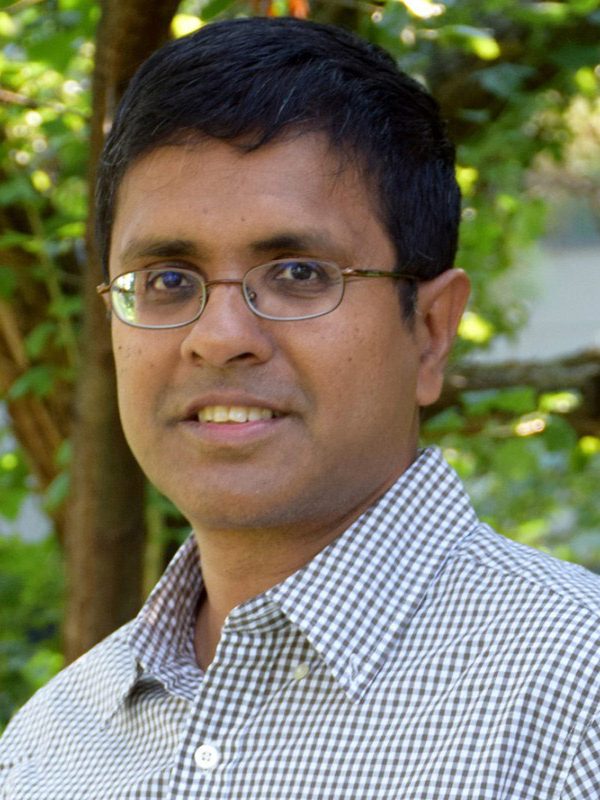 Dr. Ehsan Latif's community-based rent bank research played an instrumental role in New Westminster City Council's recent decision to spend $60,000 over a three-year period on the development of a rent bank in that city.
Now in its third year, Dr. Latif's Social Sciences and Humanities Research Council Project, Homelessness: Is Rent Bank a Solution?, found high client satisfaction and high loan repayment, but more importantly, it found that all clients of the Kamloops Rent Bank — which is operated by Kamloops' Elizabeth Fry Society — were still housed one year after receiving a loan.
In October, Latif's research played an instrumental role in New Westminster's decision to launch its own rent bank.
"We were able to build upon [Dr. Latif's] report information through conversations with the Elizabeth Fry Society in Kamloops to help us build a solid evidence base for a rent bank in New Westminster," wrote planning analyst Tristan Johnson.
Rent banks provide small loans at low interest rates in effort to prevent evictions or help pay utility bills. To qualify for a loan, clients must prove that they are capable of paying it back, and they must attend financial literacy counselling.
The Kamloops Rent Bank provided 25 loans between February 2013 and May 2014 (its first 16 months of operation), with an average loan amount of $742.
Louise Richards, Executive Director of the Kamloops and District Elizabeth Fry Society, says Latif's research has been important, providing evidence to support continued investment in the Rent Bank project.
"It's always difficult to find the resources to conduct an evaluation. We often have feelings that these programs are working, but without the research and the evaluation it's just that, feelings. It's so helpful to have someone with the knowledge and expertise look into our programs in a rigorous way," said Richards.
To date, the evidence of the effectiveness of the Rent Bank has been reassuring. Latif is currently investigating the impact of the program over the longer term through a second-year survey. "I want to see if the people who were housed in the first year are continuing to be housed two and three years later," he said. The long-term survey results will be available in June.
"Housing costs and rent is going up. I hope other cities will look at this and they will start rent banks and then that will help to prevent homelessness."
Along with Kamloops there are currently rent banks in Vancouver, Surrey and the Fraser Valley.
More information
Dr. Ehsan Latif
elatif@tru.ca
250-377-6026