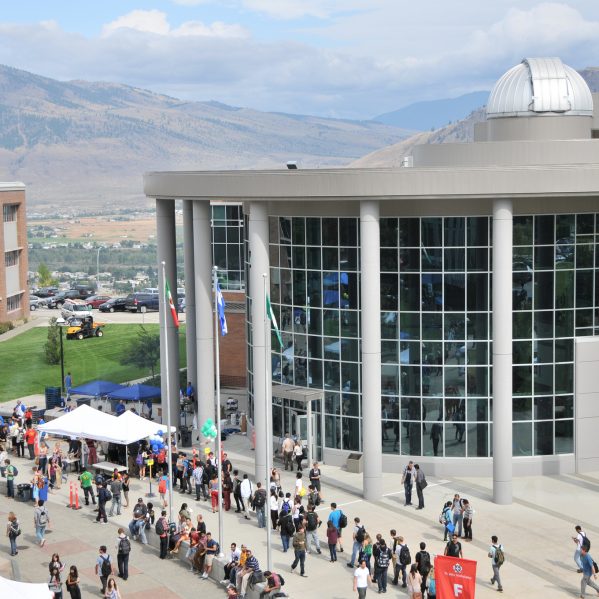 The countdown is on until it's back to class and that means busy parking lots, long line-ups and potential campus chaos. Not to fear, we have you covered with these surefire hacks that will have you moving around campus like Usain Bolt.
5. Get your parking pass early
Parking on campus can be crazy at times. To avoid standing in a line-up for the parking meter and being late for class, purchase a semester parking pass or e-permit. If you are not ready to commit to a parking pass, skip the line by using the cashless mobile tolling and parking app.
4. Purchase textbooks online
Avoid bookstore lineups completely by purchasing books and supplies online. This way, your orders are done for you courtesy of the bookstore staff and all you have to to do is pop in and pick them up.
For a guide to buying textbooks, check out Bookstore 101. Also, don't miss the required supplies list which highlights important and necessary school supplies for your program.
3. Be early
As the old adage goes, the early bird gets the worm. This holds true for the first few weeks of school—those who get to campus early get a jump on line-ups and beat the rush. The best times to hit the Bookstore, Academic Advising, Student Awards and Financial Support and the cashier are first thing in the morning or late in the afternoon.
2. Pay your tuition fees
Standing in line at the cashier to pay your tuition is tiring—and totally unnecessary. Save time by paying your fees online through myTRU or online banking.
1. Get to know myTRU
myTRU is a valuable tool that lets you:
There you have it folks. Don't waste time standing around in line-ups when you could be outside enjoying all that our beautiful campus has to offer.
Make sure to follow us on Facebook and Twitter to stay informed on all the back-to-school action.