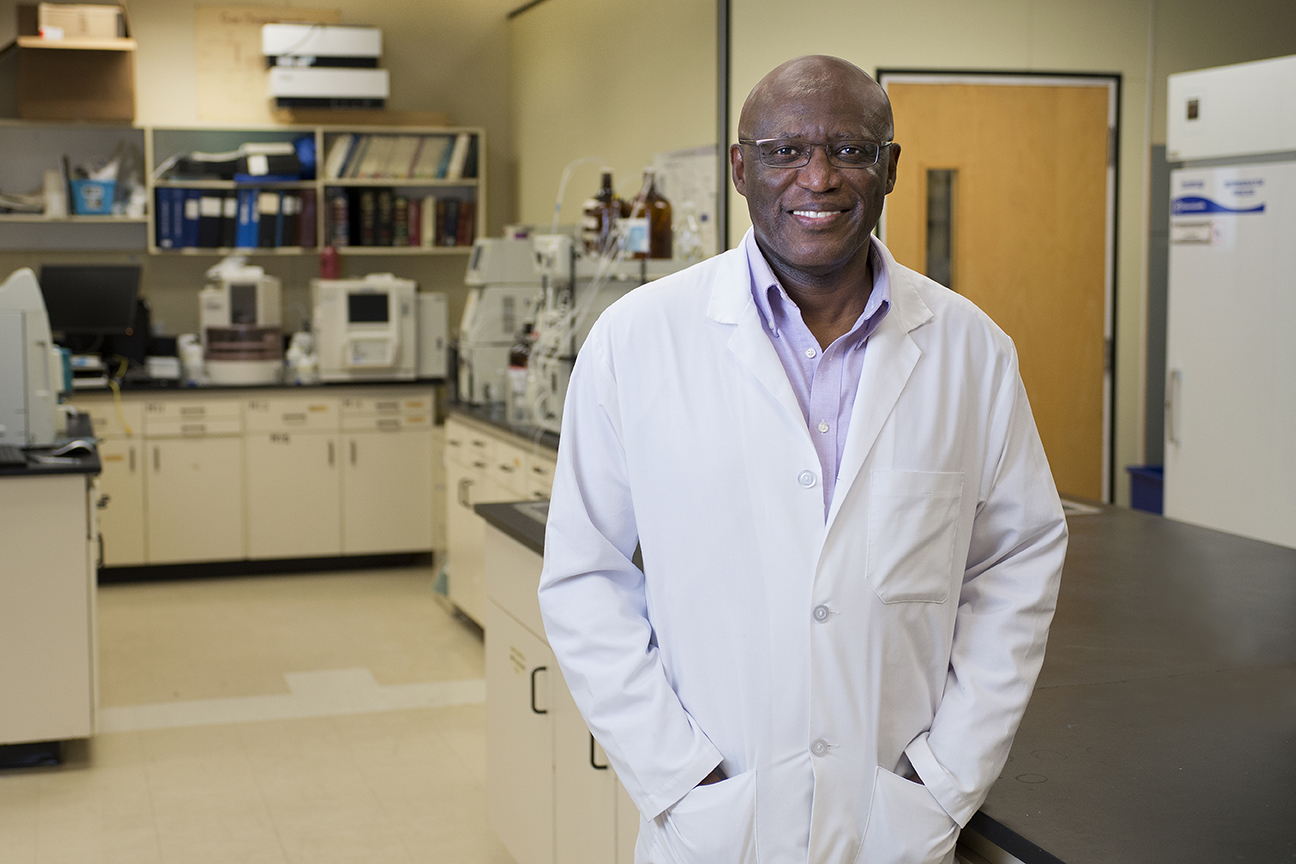 Six Thompson Rivers University researchers received nearly $200,000 through the Natural Sciences and Engineering Research Council (NSERC) Discovery Grants program, announced today by the Government of Canada.
The Discovery Grants Program funds innovations in chemistry, physics, life sciences, mathematics, computer science, geoscience and the many branches of engineering.
This represents an application success rate of 67 per cent—outstanding for a small university like TRU—and signifies an ongoing investment from the federal government to support fundamental science research.
These newly funded researchers bring the total to 17 TRU faculty currently supported by the Discovery Grant program, which is valued at nearly $1.3 million.
"I would like to extend my sincere congratulations to the six researchers at Thompson Rivers University who were awarded NSERC Discovery Grants for 2016," said Kamloops-Thompson-Cariboo MP Cathy McLeod. "These grants recognize the creativity and innovation that are at the heart of all research advances. TRU's broad base of research capacity has given our country a strong reputation for research excellence around the world."
These grants not only impact the faculty who receive the awards—and the students who work with them—but also society as a whole, said Dr. Tom Dickinson, Dean of Science.
"These grants will allow our science students to work alongside well-funded researchers on some really interesting projects. The funding will not only help our faculty to advance their individual careers, but also help our institution build its reputation among Canada's universities," he said.
2016 Discovery Grant Awards:
Dr. Xiaoping Shi, Assistant Professor, Mathematics. Changepoint Detection: Theory and Applications
Dr. Lauchlan Fraser, Professor, Biological Science. A Multi-Scale Approach to Determine Patterns and Drivers of Grassland Plant Diversity
Dr. Kingsley Donkor, Professor, Chemistry. Environmental and Food Molecular Markers: Characterization and Binding Mechanisms by Separation Methods
Dr. Thomas Pypker, Assistant Professor, Natural Resource Science. Assessing the Impact of Vegetation on Hydrolic Flow Paths in Managed Semi-Arid Grasslands
Dr. Mark Rakobowchuk, Assistant Professor, Physiology. Exercise Derived Microvesicles: Understanding their Role in Progenitor and Endothelial Cell Function
Dr. John Church, Associate Professor and BC Innovation Council Chair in Cattle Industry Sustainability, Natural Resource Science. Precision Ranching: Development of Sustainable Landscapes and Cattle Management
"Discovery Grants support ongoing science research and go through a rigorous national peer-review process. To be competitive and ultimately successful speaks to the high calibre of research taking place at TRU," said Dr. Will Garrett-Petts, Associate Vice President of Research and Graduate Studies.
"One of TRU's strategic priorities is increasing our capacity to focus on community-relevant research and knowledge mobilization," said TRU President and Vice-Chancellor Alan Shaver. "These Discovery Grants will enable our researchers to further innovation and solve problems for the benefit of local communities and people around the world."
Backgrounder:
NSERC investments in discovery are backed by a highly-functional quality control process. Panels of world-leading researchers review and evaluate research proposals submitted by their peers.
The $341 million support for NSERC's flagship Discovery Grants program will foster research excellence in the full range of science and engineering disciplines. These grants, which are subject to rigorous quality assurance, support ongoing research programs with long-term goals and build the foundation for innovation.
Researchers will share an additional $26 million in Research Tools and Instruments Grants, to purchase new research equipment needed for world-leading discovery, innovation and training.
More information
Dr. Will Garrett-Petts, AVP Research and Graduate Studies
petts@tru.ca
250-828-5410
---
The Research Support Fund provides a portion of the costs associated with managing the research funded by the Natural Sciences and Engineering Research Council, such as salaries for staff who provide administration support, training costs for workplace health and safety and maintenance of libraries.