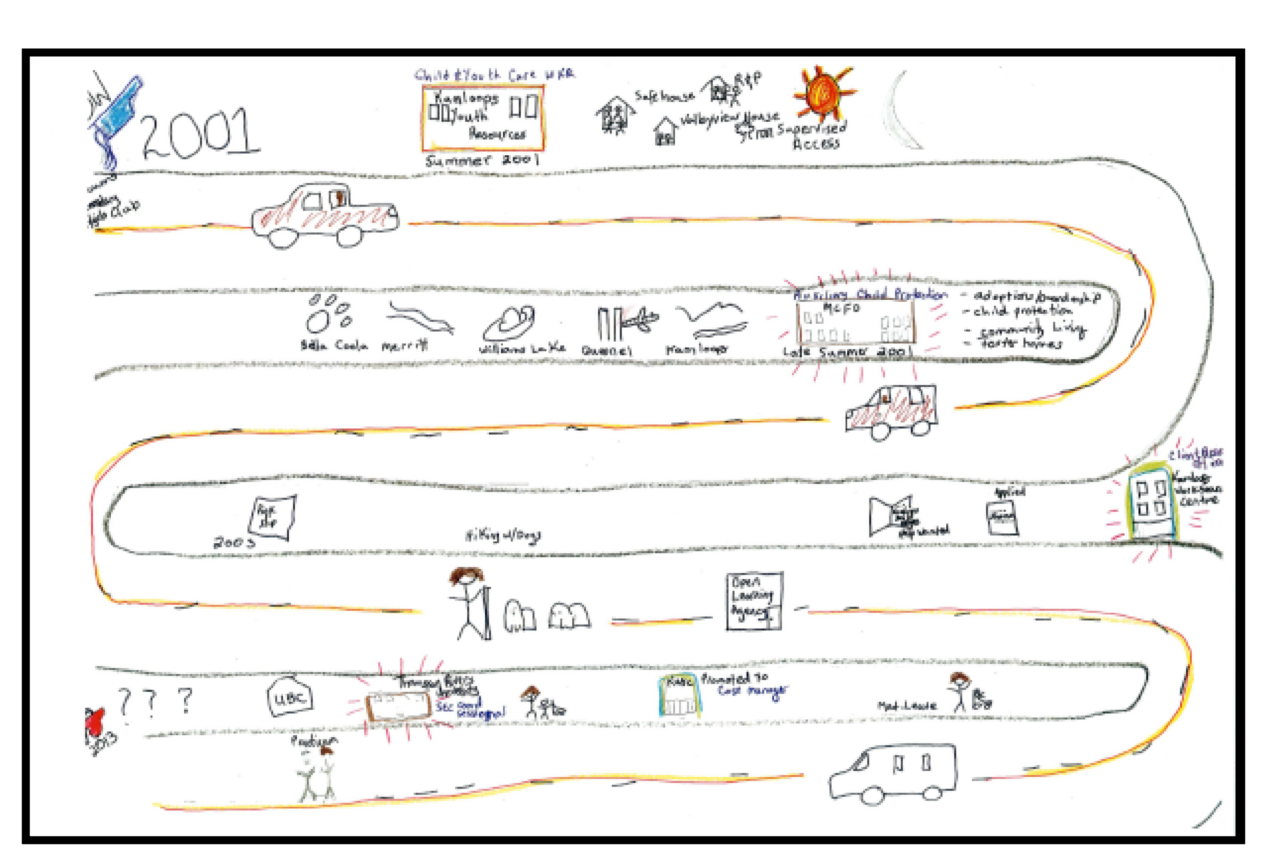 The transition from school to work can be a difficult one, but thanks to Student Employment Coordinator Susan Forseille's research, the pursuit of meaningful employment for graduates could get easier.
This summer, Forseille will ask TRU alumni from across BC to illustrate their career transition stories using a "draw-talk" protocol. The innovative new research technique will be used to examine how students transition to the labour market and how best to put this understanding into practice and improve graduates' transition to meaningful careers.
"Some variables were identified as being more influential than others, such as career development knowledge, career confidence and self-efficacy," said Forseille.
"This indicates that there are patterns in the variables that influence this transition and we need to explore how to best use this information to help students make that successful transition."
Alumni will be asked to draw a visual representation from their degree to meaningful employment. Once the maps are complete, participants will be asked to share their career transition stories, using the career map as a visual aid to communicate and explain their transition.
"We know that the more variables a student has in their favour, the more successful they will be with their school-work transition," said Forseille. "The draw-talk protocol allows participants to access different parts of the brain, forming more comprehensive results."
She has already completed 12 career maps where she interviewed Bachelor of Arts alumni but thanks to an internal research grant, will have the opportunity to more than double that with alumni from business, tourism and science disciplines as well.
Forseille has worked in career education at TRU for the past 10 years and as of May 24 will embark on a one-year sabbatical to complete this research. She will also start work on her PhD in Education studying the variables that influence the transition from post-secondary education to meaningful careers.