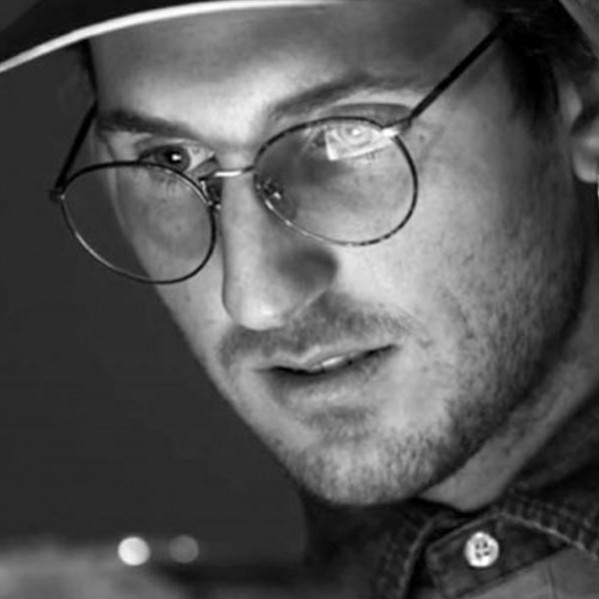 Ryland Fortie, a fourth year visual arts student, is one of the Top 25 finalists in the Social Sciences and Humanities Research Council (SSHRC) 2016 Storytellers challenge.
The annual contest asks postsecondary students from across the country to demonstrate — in three minutes or 300 words — how SSHRC-funded research is making a difference in the lives of Canadians. Fortie's video, The Camera Obscura Project: Optics, Learning and Play in Canada's Wilderness, details his journey as a research assistant on the project, which is led by Visual Arts Professor Donald Lawrence.
Fortie's video was selected from among nearly 200 entries by 30 expert judges in Canada and abroad. Each finalist receives a cash prize of $3,000, and will go on to compete in the Storyteller's Showcase at the 2016 Congress of the Humanities and Social Sciences, scheduled for May 28 to June 3 at the University of Calgary.
Fortie is thrilled to have been named as a finalist, and looks forward to participating in the next stage of the competition.
"This is probably one of the bigger platforms I've had to share research and talk about my interests. It will be a great experience to familiarize myself with sharing in this capacity," he said.
"We are delighted to see Ryland Fortie's research story recognized as among the best in the country," said Associate Vice-President of Research and Graduate Studies Dr. Will Garrett-Petts. "Ryland's work with his supervisor — internationally-recognized artist-researcher Donald Lawrence — pushes the boundaries of research/creation, and speaks to the power of TRU's commitment to providing students with outstanding undergraduate research opportunities."
The top entries in this year's Storytellers challenge address a range of issues, and highlight how knowledge about the social sciences and humanities helps Canadians understand and improve the world around us.
"Every year, the Storytellers contest lets us recognize, reward and encourage the very best in research communication," said SSHRC President Ted Hewitt. "These students have taken complex ideas and communicated them in clear, compelling ways. These skills will serve them throughout their careers, and will help shine a spotlight on the benefits of research in the humanities and social sciences. My congratulations to our Top 25!"
Beginning April 12, SSHRC will feature five finalists each week via its website and on social media.
---
The Research Support Fund provides a portion of the costs associated with managing the research funded by the Social Sciences and Humanities Research Council, such as salaries for staff who provide administration support, training costs for workplace health and safety and maintenance of libraries.
More information
Danna Bach
Research Communication Officer
dbach@tru.ca
250-371-5676