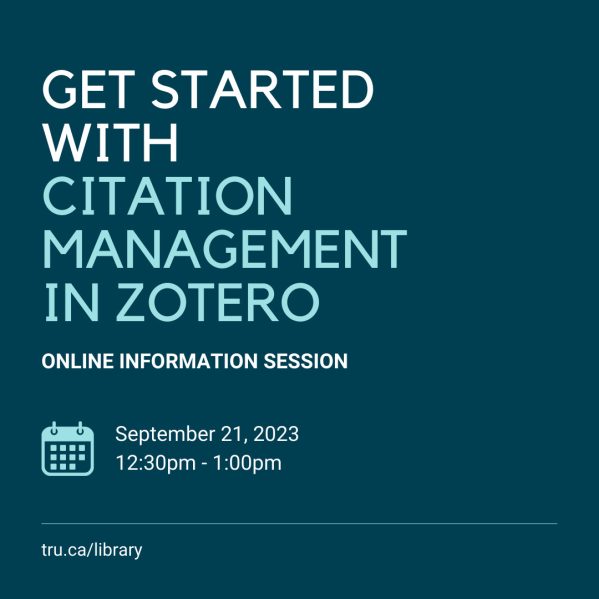 Is your current organization strategy an email thread with links to relevant articles?
Citation management systems like Zotero gather your resources into one place to help you organize your information, take notes, collaborate with co-authors and create formatted references.
Join this information session to learn how to get started with Zotero and some tips and tricks to keep your resources organized.