What should you seek in a university education? Vernie Clement, BBA '13, has approached it as a way to gather tools and abilities to add to his own understanding.
Follow your passion and success will follow, or so goes an old adage.
It's not bad advice, depending on how you define passion and success. For Vernie Clement, it wasn't a passion for business that led him to transfer from an Arts degree to a Bachelor of Business Administration with a major in human resource management. He wasn't focused on creating a start-up, running a company or even working as a human resources officer, although aspects of that role appealed to him: mentoring people and making the workplace a better place to be.
Instead, he thought a business degree would generate the most personal growth. It has led him to a new role — associate director in the Office of Indigenous Education — where he will have an important role in shaping the systems and policies at TRU that will impact its students and community for years to come.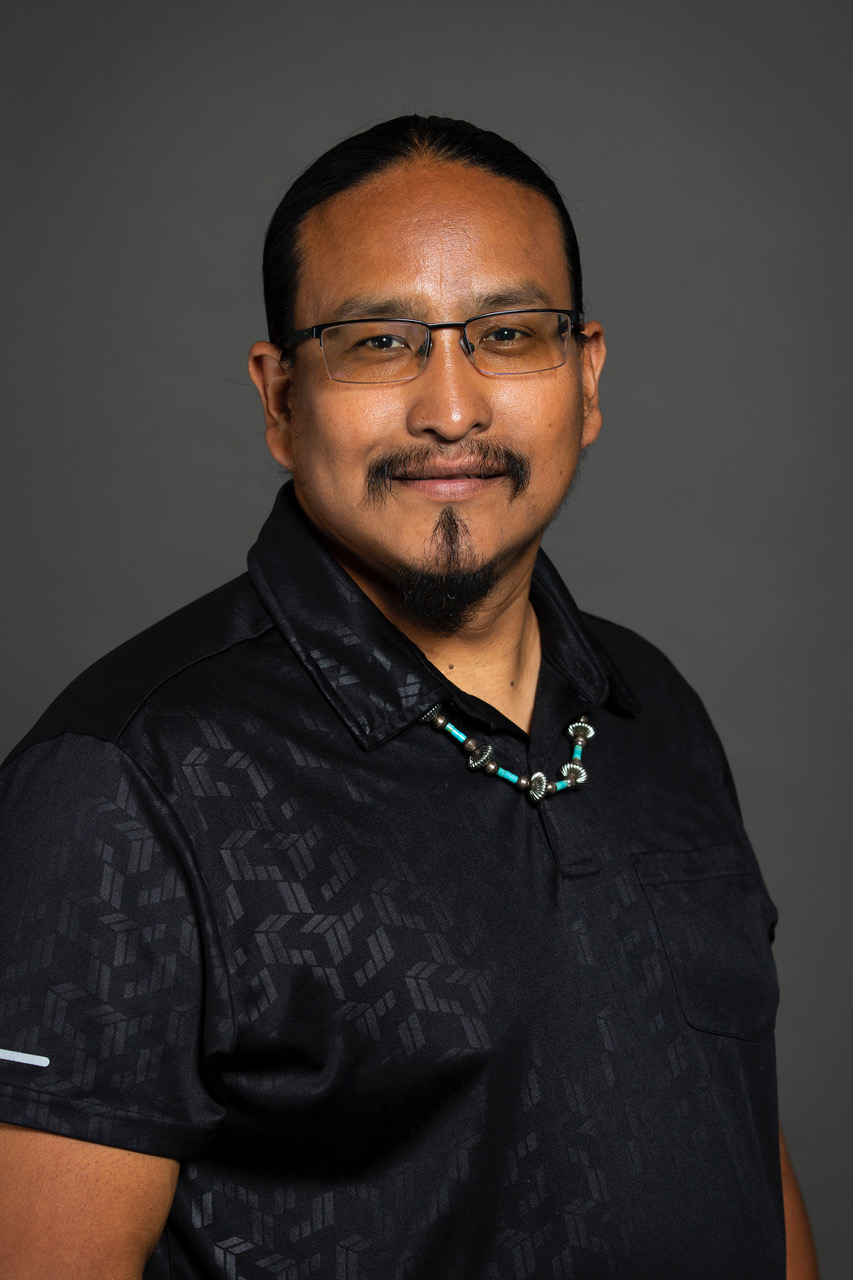 Clement is Dakelh and belongs to the Lhoosk'uz Dené Nation. As a young student, he recognized that his community, Lheyidli west of Quesnel, was facing change brought by new roads and growing populations.
"I grew up in an isolated community, and when I came to campus, I saw my world view and perspective on life is very different from other Canadians, and even from Indigenous people who have lived in larger cities," Clement says. "I looked at all the programs and thought, where can I do the biggest learning? I knew a lot about my home country, my language, and I was taking part in things that kept me grounded, but the biggest gap was understanding western society and that capitalist mindset, so that's what I challenged myself with."
Seeking growth opens up opportunities
It's a refreshing approach to education, where students may be encouraged to pursue their interests and abilities, or perhaps future income and career prospects. Clement did neither, and his approach to seek growth has led to expanded opportunities.
As a business student, he took on many extracurricular activities: he was vice-president for two years and president for three years of the TRU First Nations Association. After leaving TRU for a year to work as an Aboriginal intern with Ministry of Education, he became an Indigenous student mentor co-ordinator at TRU, where he welcomed and supported Indigenous students at Cplul'kw'ten. He later became supervisor of Indigenous student development.
Now, as well as embarking on a new job, Clement is completing an Executive MBA in Indigenous Business and Leadership through SFU. However, an MBA wasn't his first instinct. In 2020, after 10 years as a student mentor co-ordinator and supervisor, and suddenly working at home during the COVID-19 pandemic, Clement was ready for his next challenge: pursuing language teaching training. That didn't work out — the course was cancelled when not enough people enrolled — and Clement was frustrated. Then he came across the EMBA program with a large Indigenous cohort with a broad range of backgrounds, such as entrepreneurship and economic development, and he took the chance.
"I didn't plan to go back to business studies, but my business education has influenced my life really positively," Clement says. "These skills have been very applicable: how to run a meeting, understanding how organizations function, understanding its finances, how you go about finding the right people and getting the positions you need to be effective, and also making sure you take care of the people who work for you."
Ready for a new role
His business background will serve him well in his new role. The Office of Indigenous Education leads the university in many of its most important goals, including honouring truth, reconciliation and rights, and eliminating achievement gaps by supporting students of all backgrounds, including Indigenous and rural learners who can face complex issues that require strong relationships and a supportive culture.
Now, having brought new tools to his knowledge and worldview, he'll continue his aim to support people and make it possible for more students to succeed in their education, whatever that looks like for them.
"I'm good with the choices I've made," Clement says. "They say the longest journey is between your head and your heart. You try to take all the knowledge and experience you've gained to this point, merge the two, and come up with the best choice you can."