Most students leave TRU when their studies are complete, but that doesn't mean they leave the TRU family.
TRU's Alumni Department has many ways they stay connected with former students — email, Facebook, Instagram, newsletters, mentoring events, podcasts — the list goes on, with the team always trying to find new ways to increase engagement.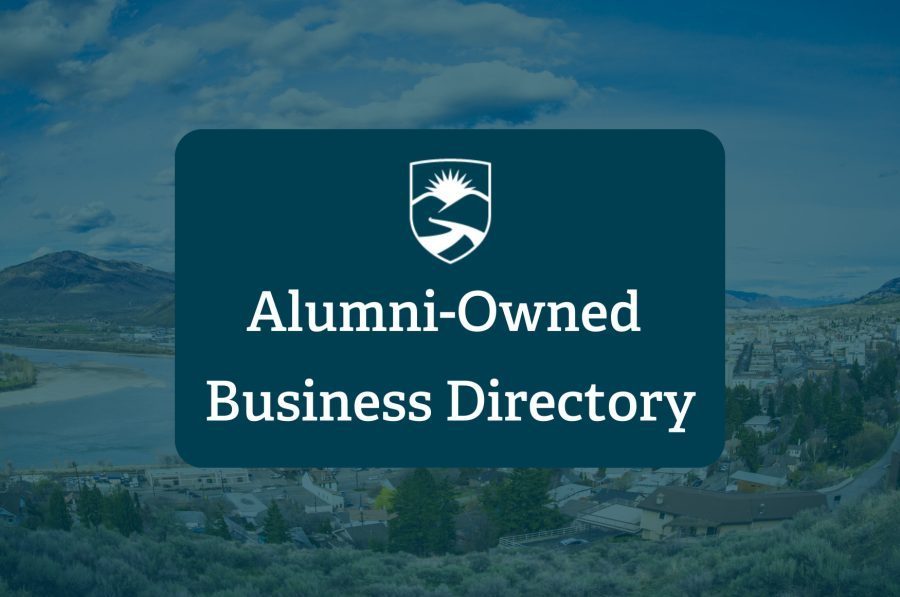 In early 2022, TRU Alumni launched its app and alumni-owned business directory as a way to stay in touch and promote businesses owned by alumni. There's no doubt it's working. More than 150 alumni-owned businesses have joined the directory so far and 2,700 people have downloaded the app since early 2022. The number continues to rise.
"I love seeing how many alumni open successful businesses and how much their businesses influence the community," says Shae-Lynn Forseille, alumni relations co-ordinator and TRU alum. "In university, you are taught how to positively impact your community and the alumni-owned businesses are a testament to their learning here at TRU. When a new business joins the directory, I look forward to learning what they do, about their passions and what motivated them to start a business."
Forseille adds that she can see how substantial an impact the TRU experience has on individuals when she reads the About sections in the directory, which often reference a faculty member who encouraged them or a class that had a huge impact.
Oluwatobi Akinwumi, owner of West African restaurant Tobilicious Kitchen in Kamloops, says being part of the directory has definitely increased exposure for her business. From the moment she pitched her business idea in class to the day she opened her first restaurant — and more recently, expanded it in a new, larger location — she says she has felt supported by TRU.
"TRU Alumni has been very supportive. Ever since I started my business in 2020, the outpouring of love has been massive. I really want to say that I am grateful for being a part of the team," says Akinwumi, who received her Master of Business Administration in 2020. "TRU has so many students from different parts of the world — what this means is my business gets promoted to people from different and cultures."
From 4 Generations Creations' items to Wize Tea's coffee leaf iced and hot drink mixes to decolonize your wardrobe, the directory speaks to the range of interests and abilities of TRU's alumni. To view and/or join the business directory, download the TRU Alumni app or visit their webpage: www.tru.ca/alumni.