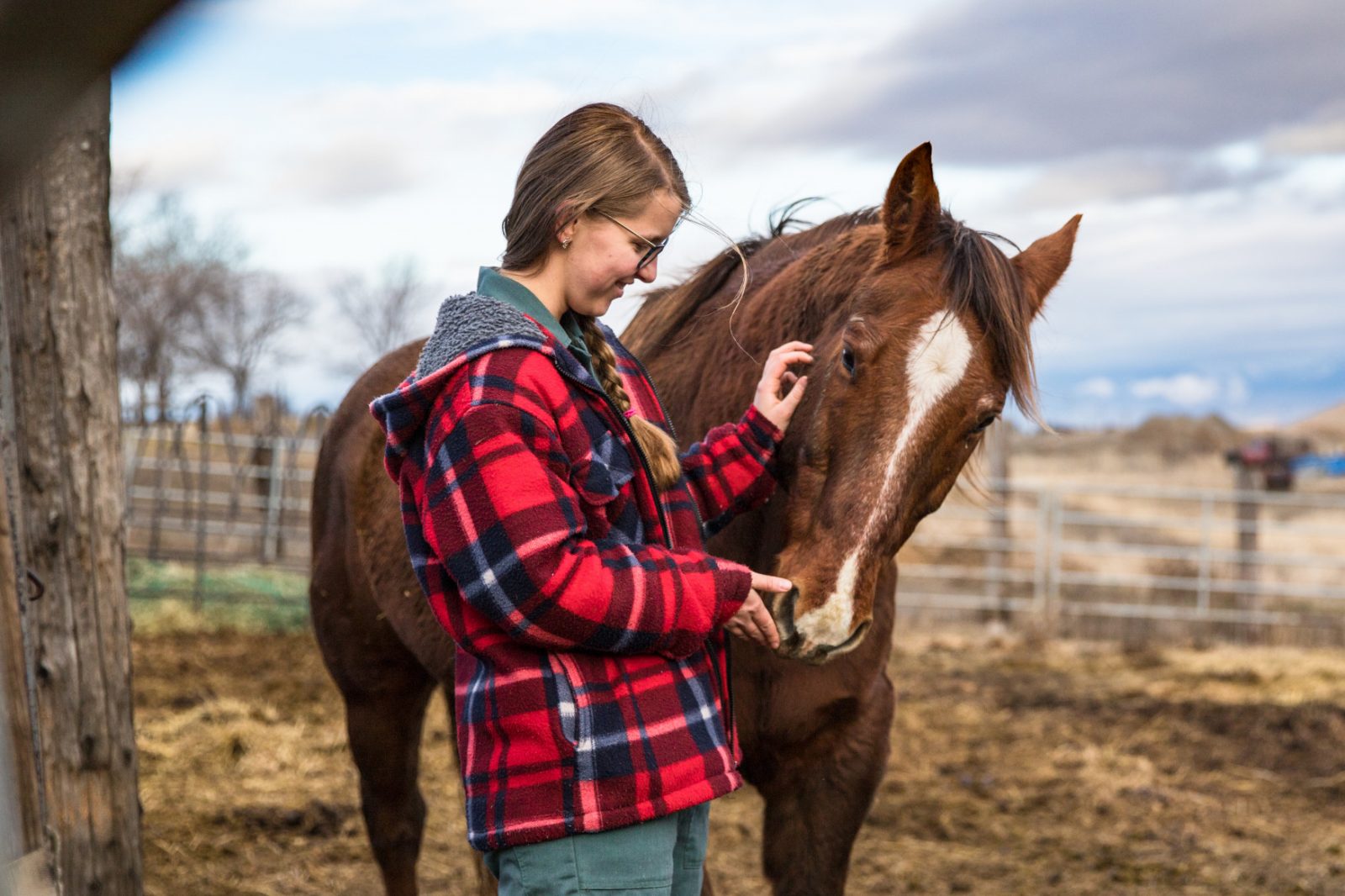 A campaign to raise funds for animal simulators—high-tech training tools for TRU's veterinary technology program—is even more successful than planned.
The goal of this year's Fund-A-Need was to secure $100,000 to buy interactive horse and cow manikins. In just three months, 23 donors have contributed over $180,000, ensuring students can practise animal care using lifelike technology.
One of the campaign's donors is Ellen Brown who, along with her husband Mark, is a longtime supporter of TRU. As an owner of six horses herself, Brown knows the value of well-trained veterinary technicians first-hand. She donated $75,000.
"I'm very aware of the lack of veterinary health in Canada, especially in the remote areas," Brown says. "People haul their animals a long way to get help. I think the simulators are just the next step in advancing this technology and this university."
Heather Shannon, chair of TRU's veterinary technology department, agrees.
"The simulators are so realistic," she says. "The cow, you can actually milk, and the horse you can take blood from. It's an amazing way for our students to learn."
Practice builds confidence
Students in the Veterinary Technology program practise their skills on live cows, sheep and horses at TRU's farm in Knutsford, but these animals can receive only a limited number of X-rays, sedations, injections and blood collections in line with strict regulations.
That means students might have only one chance to perform a procedure such as an epidural and birth or subcutaneous injection on a live animal, especially with the program's increased enrolment.
For students who have no experience with large animals, that can be intimidating.
"Large animals like horses and cattle can sense if you're apprehensive or unsure," says Shannon. "By practising on the simulators, the students are going to feel more confident when they're working around the animals. It's going to make a difference for the live animals, too—they're going to be more relaxed because the students are more relaxed."
The Fund-A-Need campaign is normally launched at the TRU Foundation's annual Gala. Though the gala was canceled this year due to public health orders, it certainly hasn't put a damper on giving.
Shannon says with the increased funding, the program might be able to purchase three simulators: two horses and a cow.
"We're just truly, truly grateful for everyone and their generosity," she says.
To donate to Fund-A-Need, visit tru.ca/vet.

See the animal simulators in action: