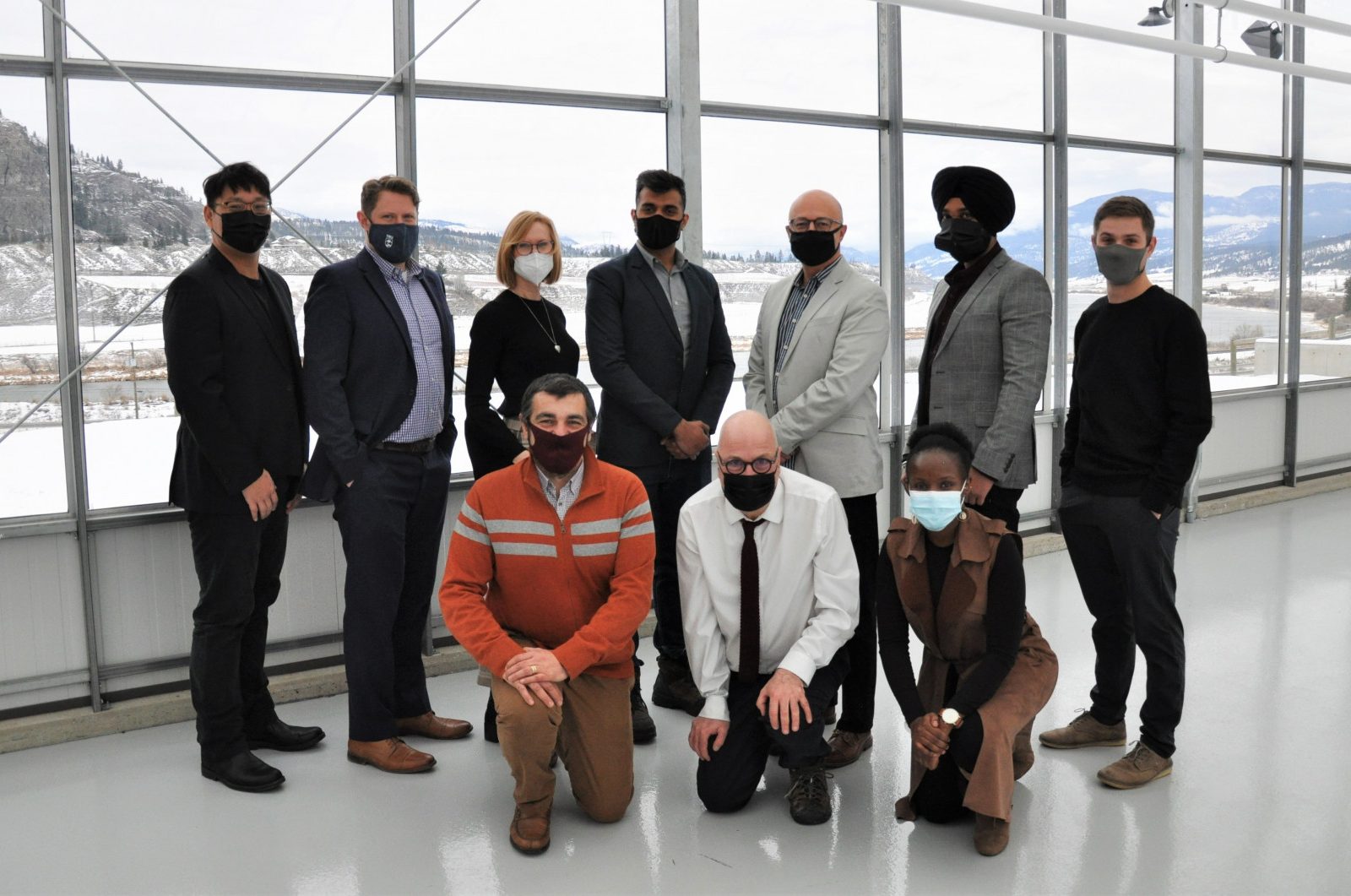 TELUS has renewed its support of the Community Carbon Accounting Program (C2AP) at the TRU School of Business and Economics for the next three years with a total program contribution of $120,000.  
C2AP was established in partnership with the Interior University Research Coalition (IURC) in the fall 2020 semester. It has since provided TRU graduate students pursuing their Master of Science in Environmental Economics and Management or Master in Business Administration with a unique and exciting hands-on opportunity to work with local businesses and organizations to monitor and reduce their carbon emissions. 
TELUS Sustainability Research Fellows will produce recommendations to help partnering organizations work toward carbon neutrality. Economics Professor Dr. Laura Lamb said grad students have a chance to apply their knowledge in a real-life setting by putting the students in the role of consultants for businesses, detailing how they can reduce emissions and become more sustainable, which often leads to cost savings. TELUS Fellows will do such tasks as measure the company's carbon footprint, make recommendations for reductions and energy savings, look at potential abatement strategies and assess the cost of different technologies.  
Accurate reporting is needed
Jake Truscott is one of several TELUS Fellows who completed his research this fall after working with Monte Creek Winery this past year. Truscott noted that he wasn't very familiar with carbon accounting or its processes before his involvement in this project. "However, soon after starting, the importance of the topic became incredibly clear: lowering global emissions starts with accurate emission reporting."
Feedback by program participants has, so far, been very positive. Ashley Demederios Cox, marketing manager of Monte Creek Winery, stated they couldn't have been more excited when the Community Carbon Accounting Program was pitched to them.
"C2AP allowed us to dig into this part of our sustainability efforts and helped our business to develop a carbon baseline which gave us actionable tasks to reduce this number. We are incredibly grateful to have been included in this program and highly recommend other businesses consider participating," she said.
Telus provided $90,000 for the program (in addition to the $30,000 already funded) over the next three years to support its continuation and expansion. "Climate change is a global challenge that also must be addressed at local levels," said Colleen Dix, TELUS senior sustainability strategy manager.
"We at TELUS are grateful to have the opportunity to empower students to assist industries transition their operations and business models to a low-carbon economy," she said. "This is an important step in achieving our sustainability goals as it allows us a chance at creating stronger communities with healthier environments that are also environmentally conscious."

"Local co-operation is the key to progress on global issues such as climate change," said Dr. Michael Henry, dean of the TRU School of Business and Economics. "TELUS, the IURC, local businesses, and graduate students and professors working together have contributed to helping address the climate change crisis. We are deeply grateful to TELUS and all of our other partners on this project." 
Companies interested in a carbon assessment can contact Karel Zouzal at kzouzal@tru.ca or 250-371-5657.