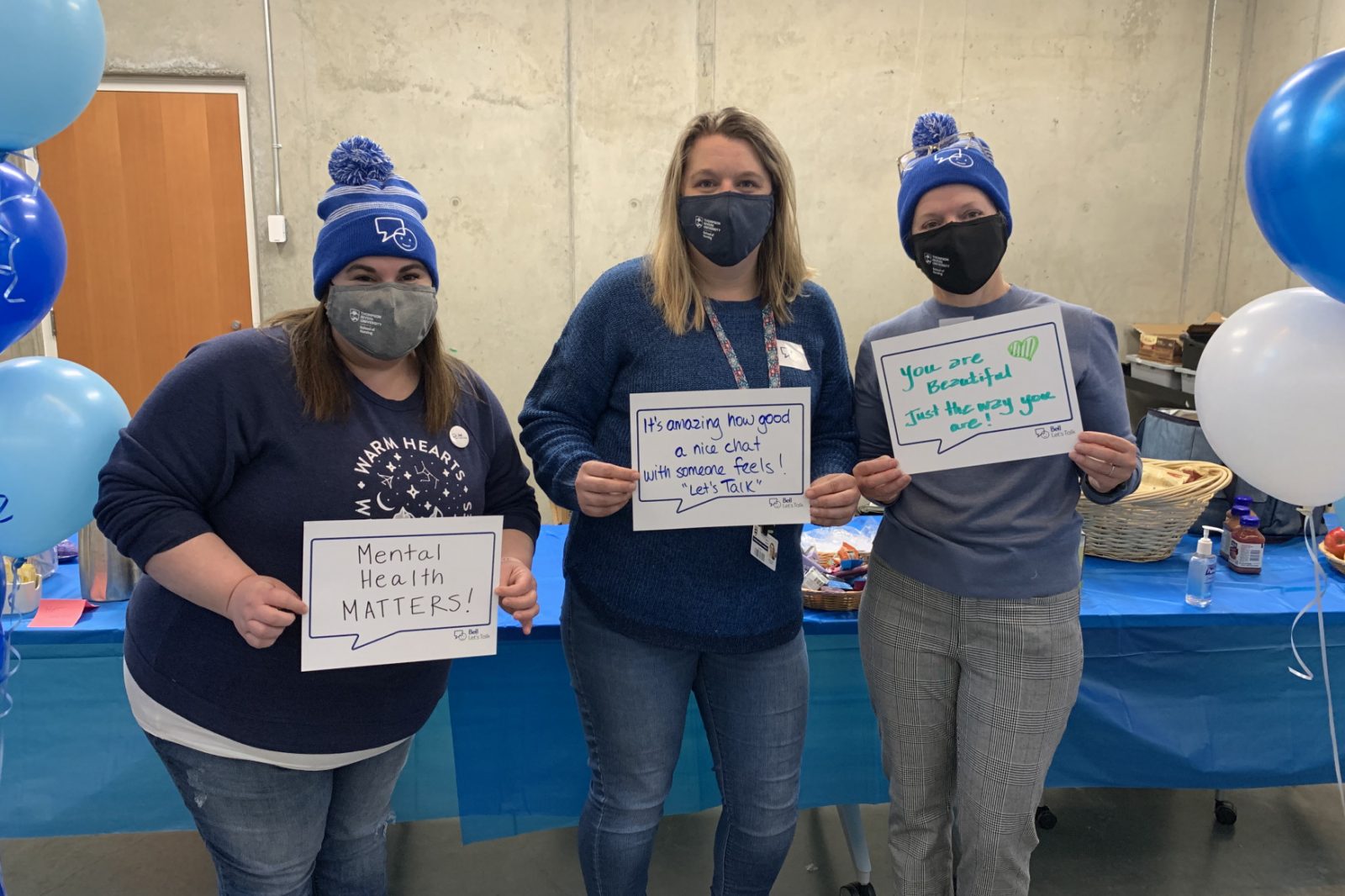 A group of faculty members in the TRU School of Nursing wanted to show their support for their students on Bell Let's Talk Day Wednesday. So they got out balloons, posters, food and prizes for students as well as sharing information about self-care and support resources.
Maggie Shamro, a mental-health nurse and one of the faculty members who organized the event, said students were grateful for a chance to connect, get some free food and post words of encouragement on one of the walls in the Chappell Family Building for Nursing and Population Health.
"It was so wonderful to see so many smiling faces and to think of the difference each of these amazing students will make in our nursing profession and in our community as a whole," she said.
"Many students are struggling with their mental health right now—and this is especially true for nursing students. Nursing students have the usual student worries combined with the stress of working in hospitals and community centres during a pandemic and dealing with staffing shortages and other systemic challenges.
"As faculty and as nurses, we understand the very real strain this puts on our students' mental health and so we want to walk beside our students and show them our support in whatever ways we can."
Conversations around mental health are important, Shamro said, adding she encourages all of her students and colleagues to check-in with their mental health and recognize that these are not normal times right now.
"We may need some extra support or care to get us through. It is OK to talk about this and to prioritize our mental health. How can you show yourself and others a little more compassion today?"