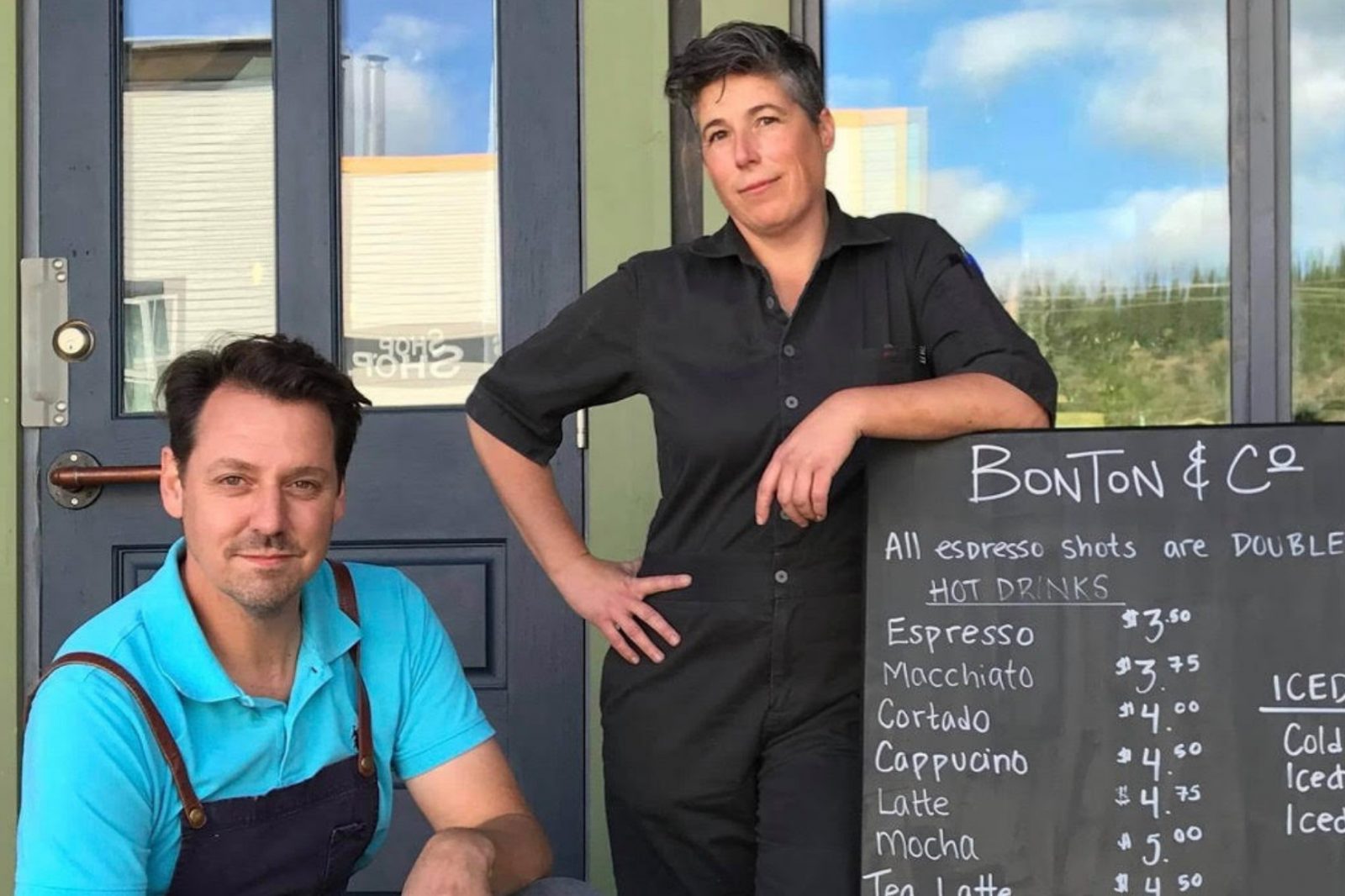 By Brynn Roach
Shelby Jordan took a significant risk when entering TRU's retail meat processing program in 2014. After 10 years of managing the Yukon Environmental and Socio-Economic Assessment Board's local office—and frustrated over the lack of access to fresh food in Dawson City—Jordan was looking for a change of pace.
"I was feeling very stressed and knew that I wanted to work with my hands more," she says.
With an interest in local food systems, Jordan took a leap of faith and moved to Kamloops to pursue butchery.
"I was in week two of the program and the first piece of meat that I cut was a neck. I thought, oh no, I've made the biggest mistake," she says, adding that necks are one of the most difficult pieces of meat to debone.
"The next day I was elbow deep in deboning a brisket and I knew that was exactly what I wanted to be doing."
Shortly after graduating, she returned to Dawson City and founded Bonton Butcherie & Charcuterie in 2016—a company she literally built from the ground up, constructing the frame on a corner of her property.
To further hone her skills, Jordan took a trip to Italy and enrolled in a traditional Italian charcuterie course focused on the art of cured meats. She enthusiastically admits the charcuterie program is her proudest accomplishment thus far.
"Every time I look into the aging room, I see a piece of art," Jordan says.
Four years later, Jordan joined forces with Dennis Dunn and launched Bonton & Company, a restaurant that showcases regional harvests and enhances food security in the Yukon, one plate at a time.
 Best tapas north of 60
Bonton Butcherie & Charcuterie was born from Jordan's frustration around the lack of access to quality, local foods. Launching Bonton & Company was an opportunity to take her vision one step further.
"Because Dawson City is a very remote area, gaining access to quality foods is problematic—we ship everything in," Jordan says.
After seeing growth in the local food scene following the launch of the butchery, Jordan was eager to increase access to local products even more. How? By partnering with a hospitality veteran and launching a restaurant that features at least one locally sourced component in every dish.
In November 2021, the restaurant gained national praise when it was featured for the Best Tapas North of 60 on Air Canada and Open Table's Best New Restaurants List.
A passion for regional food systems and bringing quality, local ingredients to northern Canadians is what sets Jordan and her team apart.
"Our chefs have been really creative. We've only had, maybe one, repetition in a year," she says.
The restaurant also upholds a strong code of ethics around using all parts of the animal—a practice that is commonplace throughout Indigenous communities across Canada but hasn't always found its way into Western cuisine.
 "People ask us all the time if they can buy bones and we tell them they can't—we're using them," Jordan says. For example, a recent bone marrow menu feature was created by stockpiling bones from eight to nine cows over the past nine months.
 Hungry?
 Take a trip up north and try Jordan's salami for yourself at 878 Third Avenue, Dawson City, Yukon.