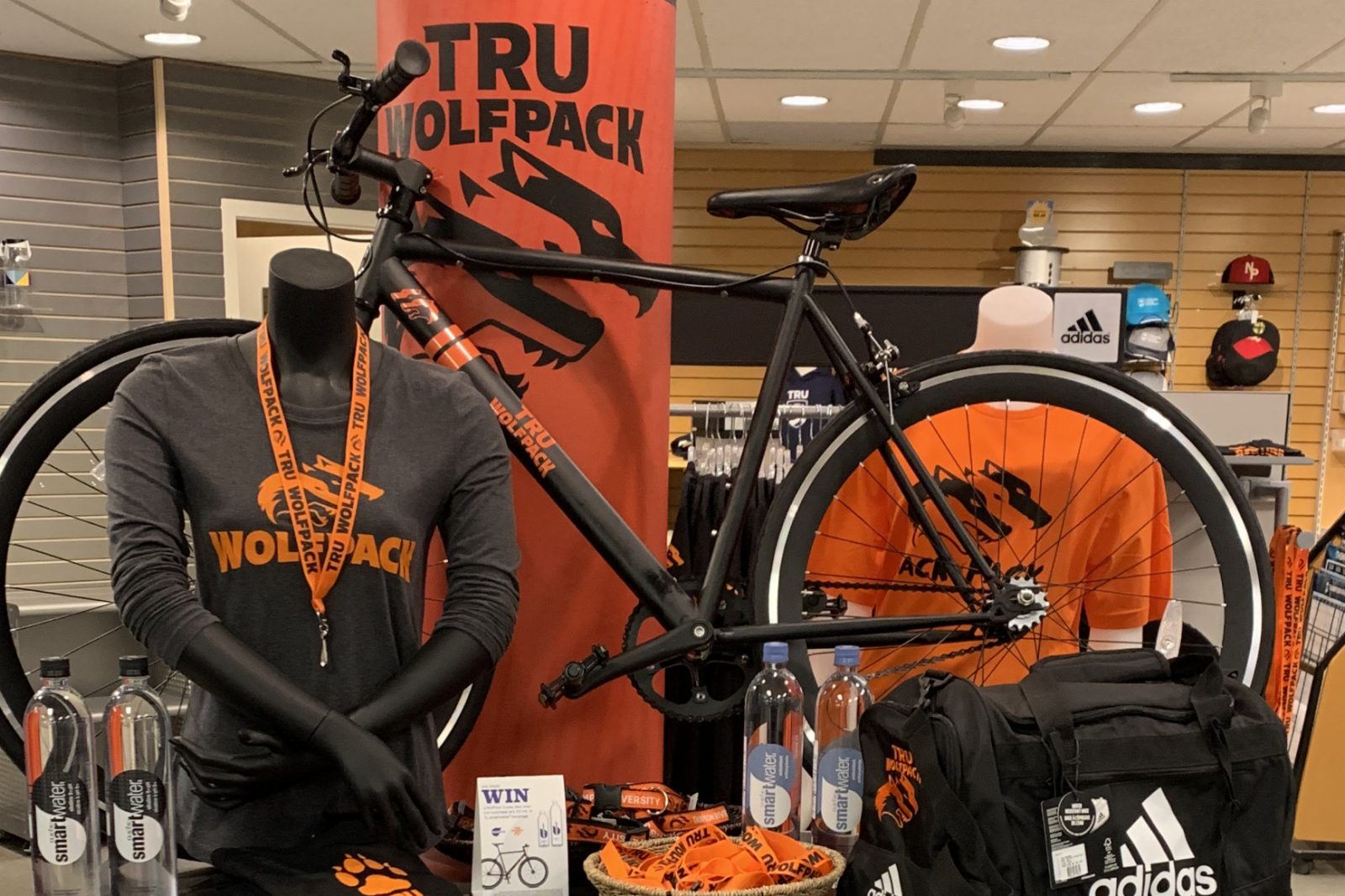 Imagine the wind whistling through your hair, legs pumping, scenery flying by, wheels whizzing along the concrete. Getting thumbs up and high fives for supporting your university athletics teams. Quenching your thirst with a bottle of smartwater after a sweet ride around campus.
Do you like biking? Do you like the TRU WolfPack? Do you like smartwater? If you answered yes to these three questions, then we have a great opportunity for you.
From now until Nov. 7, you can enter to win a TRU WolfPack cruiser bike. Simply buy a 591-ml or one-litre bottle of smartwater at one of our participating locations. For each purchase, you get an entry form to fill out and place in the contest box.
Visit any of the following TRU Food Service locations for your chance to enter to win this one-of-a-kind prize:
Bento Sushi (2nd floor OM)
U&M Deli (2nd floor OM)
Urban Market (2nd floor CAC)
Bookstore (main floor CAC)
The Workbench (2nd floor TT)
The bike is currently on display in the Bookstore, so stop by and check it out. Best of luck to all participants. We look forward to seeing the winner cruising around campus.
Follow or get in touch with us on Instagram to learn about daily specials, new food features, hours of operation and other great contests. Warning: following us will make you hungry.
TRU Food Services welcomes your feedback and looks forward to working with you and everyone in the TRU community to improve on-campus dining experiences. Please send your comments to Food for U at foodservicesfeedback@tru.ca.