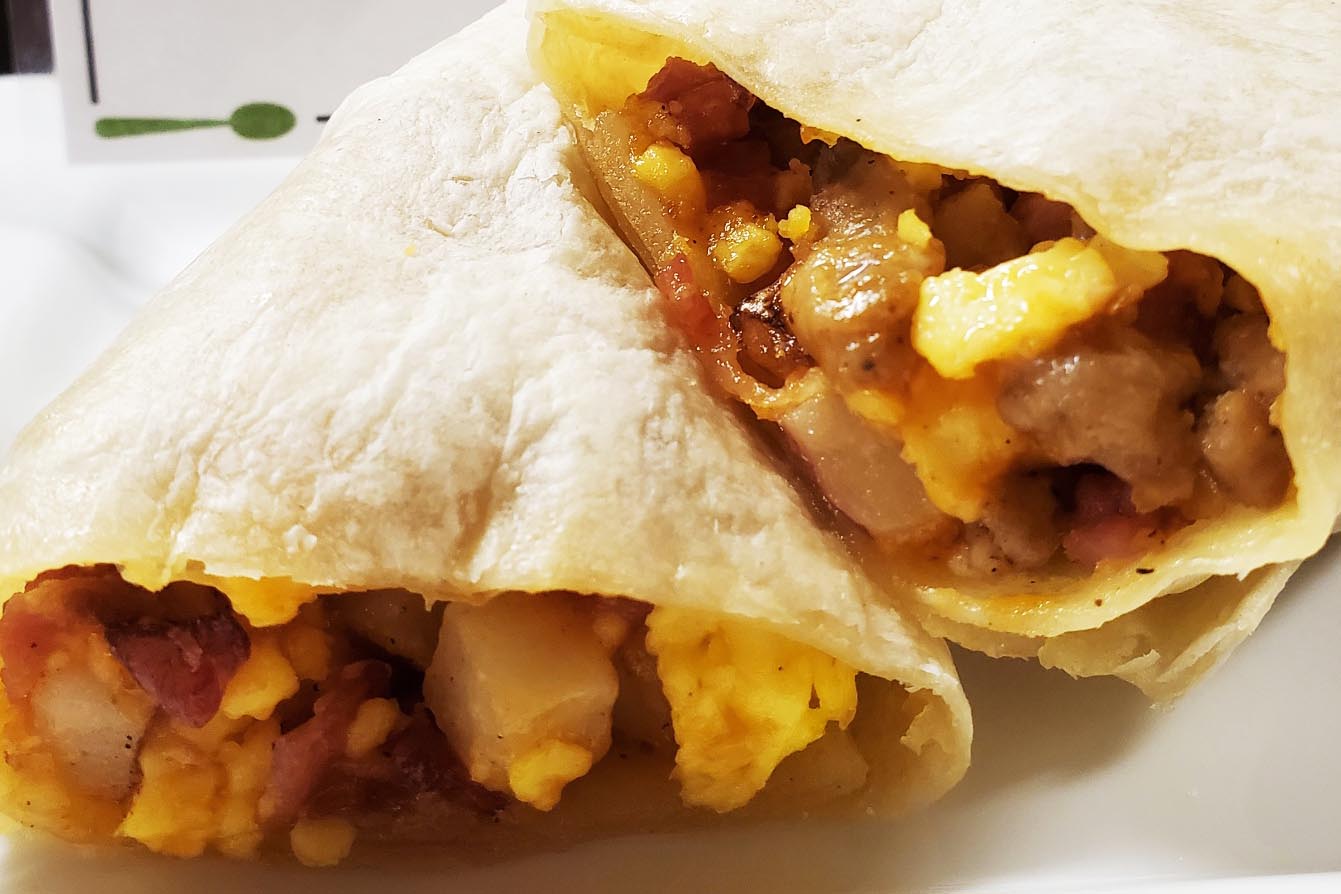 After a year of our campus working remotely, we are excited to reopen our retail locations and serve our TRU community. Most of our locations are open and there are a few updates for fall 2021.
The Den – Our campus restaurant reopened on Tues., Sept. 7, with regular hours Monday to Friday from 11 a.m. – 9 p.m. Enjoy the relaxing atmosphere between classes, over lunch or after a day of studying and working on campus. We have updated and added to our menu, offering new selections as well as some tried and true favourites. To see the menu or find more information, visit The Den.
Food services locations – Food service locations opened on Tues., Sept. 7.
Starbucks (first floor Old Main)
The U&M Deli (second floor Old Main)
Bento Sushi (second floor Old Main)
Tim Hortons (first floor House of Learning)
Urban Market (second floor Campus Activity Centre)
The Workbench (second floor Trades and Technology)
All locations are here to provide you with delicious eats and treats to keep your brain fueled and ready to learn. Visit Food for U for operating hours and other information.
New locations – The International Café is under construction and will soon become a Subway. Get ready for the delicious smell of Subway's baked, crave-worthy breads. The location is slated to open this fall semester.
Hey Chef app – Mobile ordering is here, making it easier to satisfy your cravings. Three simple steps get food in your hands faster. Hey Chef gives you a quick and easy way to order ahead, skip the line and pick up your order. Ready to order? Download Hey Chef.
Search "Hey Chef by Aramark" in the App Store or Google Play
Sign up for an account
Enter Access Code: EATRU to access all TRU Food Services locations
Between Sept. 7 and Sept. 30, get $2.50 off your first order.
Instagram – Follow or get in touch with us on Instagram to find out about daily specials, new food features and hours of operation. Warning: following us will make you hungry.
We look forward to another great year serving up some great eats on campus.
TRU Food Services welcomes your feedback and looks forward to working with you and everyone in the TRU community to improve your on-campus dining experience. Please send your comments to Food for U at foodservicesfeedback@tru.ca.