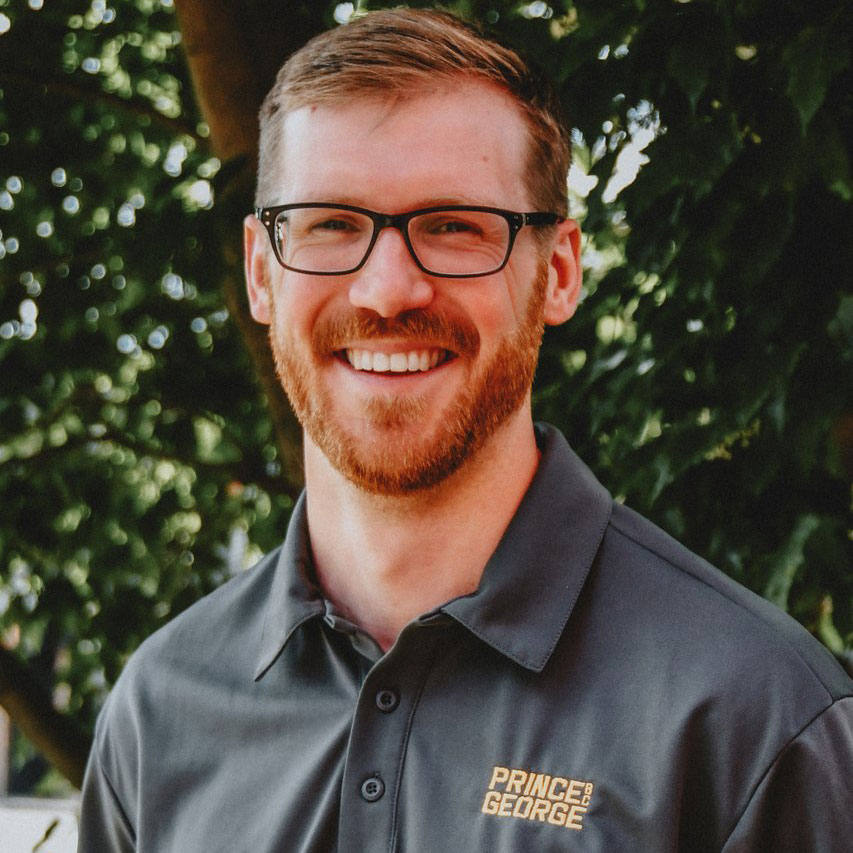 Colin Carson came to Thompson Rivers University to play volleyball and left with a Bachelor of Business Administration, majoring in marketing. Seven years later, he is the chief executive officer (CEO) of Tourism Prince George.
Carson started out in general studies, thinking he might like to get into education, but then moved into business after taking a commerce class that he enjoyed. From there, he discovered an interest in marketing.
"My approach was to find something I enjoyed in school and figure out the career after," he says.
Following his time at TRU, he moved to Denmark to play volleyball professionally, then spent over a year working in China before taking a job in his home town of Prince George. He started with Tourism Prince George in 2017 as manager of Sport and Event Development, and progressed to CEO on July 1, 2021.
As CEO, Carson oversees the entire organization which is responsible for destination marketing, visitor services, events, destination development and communications for British Columbia's 'base camp in the north.' And he's taking on the job just as the province emerges from a pandemic that had a significant impact on the tourism industry. According to visitor centre numbers, visitation was down 70 percent in the summer of 2020.
Carson says visitors are coming back and people are particularly looking for outdoor experiences, wanting to stay away from large crowds.
"We brand ourselves as the gateway to the north and offer a good opportunity for people to avoid crowds," he says. "We have 1,600 lakes and rivers within 100 kilometres of Prince George, lots of good hiking and mountain biking, fishing, things like that."
Think you might be interested in working in destination marketing or a tourism business? Carson says to check out co-op and summer employment opportunities to try different things.
"We're always looking for summer students," he says. "It gives them that extra insight."