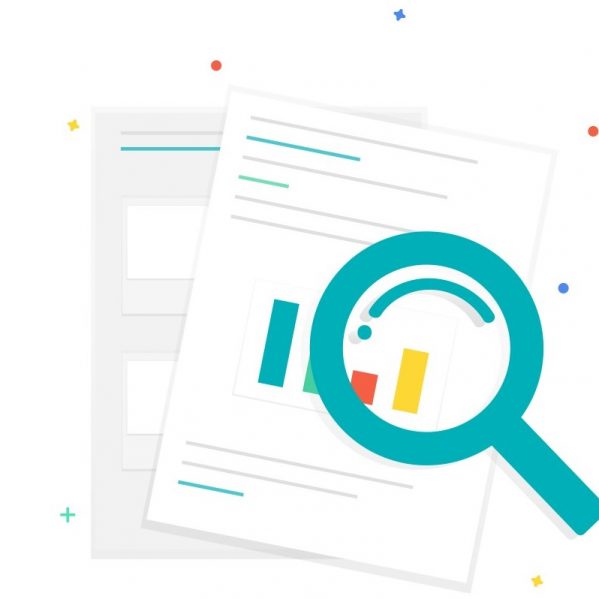 Ethics are something most people take for granted in the workplace until they're faced with a serious dilemma. But five Masters of Business Administration students are getting an early start on this experience, as they recently put their skills to the test at this year's virtual CFA Societies Canada Ethics Challenge.
Team member Pujaben Patel called it an amazing learning process.
"Ethics are something everyone thinks as normal," she said, adding that despite someone understanding their personal ethics, it's important to learn the complexities of ethics in business.
You might recognize this year's team from the MBA Games: Patel, Devanshi Shah, Nithyananda Gopalpura Konne Gowda, Maimuna Alam and Kushal Bhastana. They were supervised by School of Business and Economics faculty member Dan Thompson. They competed against three other teams from British Columbia and Alberta.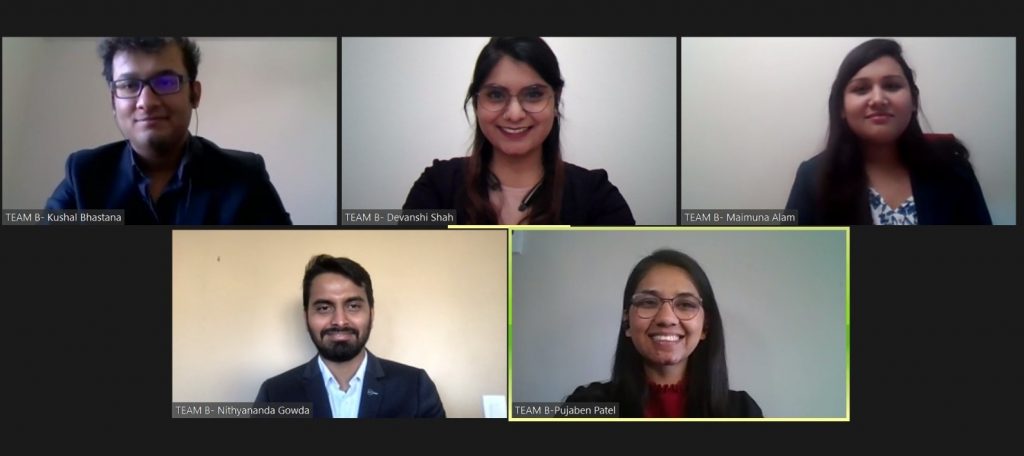 Teams are sent a realistic business case a month prior to the challenge, giving them time to analyze and prepare their live presentation which is delivered to a panel of industry professionals.
"Imagine you're in a situation where you're in court and you're being asked about how is this ethical or not ethical, and you have to say per this law or charter this is not right," said Devanshi Shah about the live presentation, which was followed by a question-and-answer session with the panel.
Teams don't get to watch others' presentations, but they do receive detailed feedback that helps them understand what they did right and what they need to work on. Before receiving their case, teams also must complete an online course on the CFA code of ethics and standards of professional conduct.
How did the team squeeze in all this preparation between classes, work and regular life? Patel and Shah attested to having a supportive coach to help them plan ahead.
"We had some meetings after 9 p.m. because some people needed to work, and he (Dan Thompson) was there for us any time," said Patel.
While the team didn't win this year's local challenge, Thompson said they put in a good effort. He said the competition is a great way to build presentation, time management and interpersonal skills.
"Ethics, even if it's not to do with finance, it really has an impact on students in terms of their business careers and acting more ethically in the future," he said.
While the CFA Societies Canada Ethics Challenge certainly lends to students wanting to gain experience in ethics related to finance, it is open to other business students as well. Nithyananda Gopalpura Konne Gowdal said it expanded his understanding of finance.
"This competition will give you the boost on how to use your finance degree . . . It gives you a different perspective about finance," he said.
"Even if you don't want to go into this line, it's a great experience with the possibilities of what you can do in the corporate field," added Shah.
Interested in joining next year? The team recommends planning ahead.
"You really need to manage your study, your case work, your work, your sleeping schedule, everything," said Shah.
The annual registration deadline is usually in November, though dates for the 2021/2022 season haven't been released yet. Participating teams compete at the local level, then winners move on to the national competition. Learn more on the CFA Societies Canada website and contact the accounting and finance chair to participate.